The game has a handful of managers in it who can be considered as good; that is, managers who have won things, who have built things.
It has even less who can be considered to be great; that is, managers who have exceeded expectations, founded dynasties, won over and over again, at different clubs, in different leagues, in different countries.
Brendan fits into the great category. He has not won trophies in multiple leagues, but he has exceeded expectations by winning seven of them in a row. The Invincible campaign will go down in history. He has surpassed everything people thought he could.
Even those managers who have achieved greatness are ever at risk of tarnishing it; Jose Mourinho's time at Manchester United ended this morning in acrimony, bitterness and an inevitable sacking. It's been coming since way before the season kicked off. A man with one of the finest records in the game is now at risk of tarnishing it all with his inability to leave anything but destruction behind him when he departs from a club.
On Sunday, in the aftermath of the game, I wrote that I wasn't going to listen to the manager talk because I didn't want to hear excuses. In the end, there were none. What Brendan offered instead was a straight-up mea culpa, which is the rarest thing for a manger to do.
He actually put his hands up, and he told the fans and the media, "Blame me."
I actually love that. I think it takes tremendous courage and a lack of self-doubt to admit that you've made a big mistake.
Football bosses almost never accept responsibility in such a way.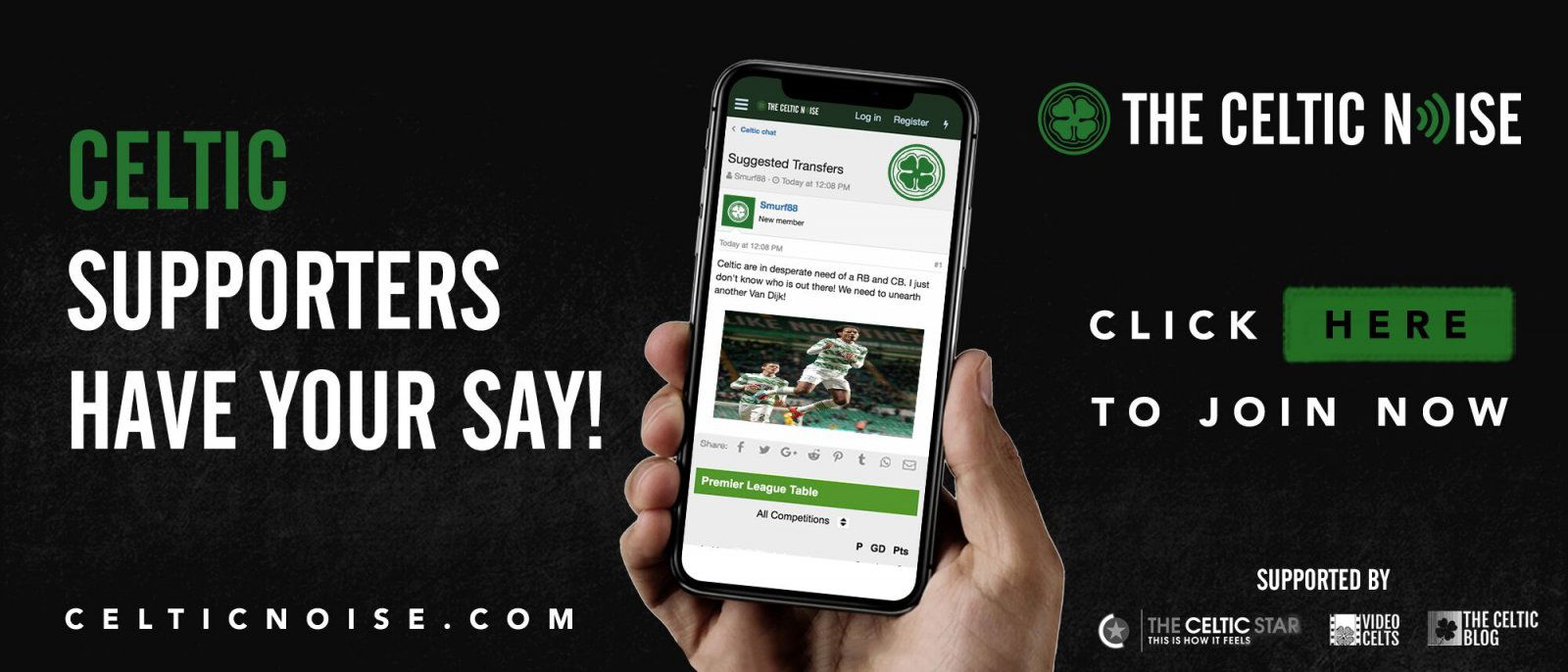 They usually cast about for something or someone to blame, or else they hide behind the oldest stratagem there is; they praise the opposition lavishly and say "we just came up against a better team on the day." It's pretty transparent when you are the Celtic boss and just lost to Hibs.
There are two reasons why I am impressed by this, two more proofs that mark Brendan out as one of the greats. The first is that this it's refreshingly, endearingly, honest. It reflects well on the manager and the respect he has for the fans. It does away with the excuses and the alibis which are so commonly deployed elsewhere.
But the second reason is perhaps more important; it protects his players.
The tactics were a mess at the weekend, but that didn't make players turn in such a negative display. A player should still be able to find a team-mate with a pass once in a while, regardless of the position he's playing in. You can only blame so much of that performance on how the manager set the team up. When you had Odsonne Edouard running into the same bank of defenders over and over again something other than bad tactics was responsible.
Brendan Rodgers never criticises the players in public. What he says to them behind closed doors will stay there. All this posturing about "locking players in the dressing room" and giving them a bollocking is old school nonsense, and top managers refrain from it.
Because, really, if you can't command respect without that you can't command respect at all.
It's hardly a wonder that Brendan is so highly regarded amongst those who have played under him; the man is a class act and everyone knows it. There is no better manager in the business when it comes to looking after those in his charge.
Brendan makes mistakes. Every manager does.
But on a day when Jose Mourinho has been sacked (see how long it takes the Scottish hacks to start pushing the stories linking Rodgers to the Manchester United job; it's started already before I've even posted this) after an entire season of waging war on his own stars, blaming refs, his directors, too much money in the game and not enough being spent on his team, and as Gerrard threatens the dressing room at Ibrox with the wholescale replacement of the squad, I am grateful for our man at the helm.
With the appropriate backing in January, he'll be there for a long time to come.
You can discuss this and and all the other stories by signing up at the Celtic Noise forum at the above link. This site is one of the three that has pushed for the forum and we urge all this blog's readers to join it. Show your support for real change in Scottish football, by adding your voice to the debate.