You cannot have watched our lamentable performance today, our complete lack of a creative spark, and doubt that Leigh Griffiths' personal problems have given the manager an additional headache he really didn't need.
Whilst we all wish Leigh all the best, the show must go on and right now it's going on without him and we can't afford to wait.
A few weeks ago I wrote that we were looking at two forwards; this has been anticipated.
I know who one of the players on the shortlist is, and he scored against us today.
Floran Kamberi might not be everyone's idea of a quality player, but he's being viewed as a backup. He's a better bet than the other alleged backup, Lawrence Shankland, which sounds to me like a media punt that's grown bigger wings than it deserves.
I have no way of knowing who the main target is, but the speculation seems to be that it's the Spanish player scoring the goals in Holland, Fran Sol of Willem II. There will be inevitable English interest in him. Celtic would have to move fast to secure him.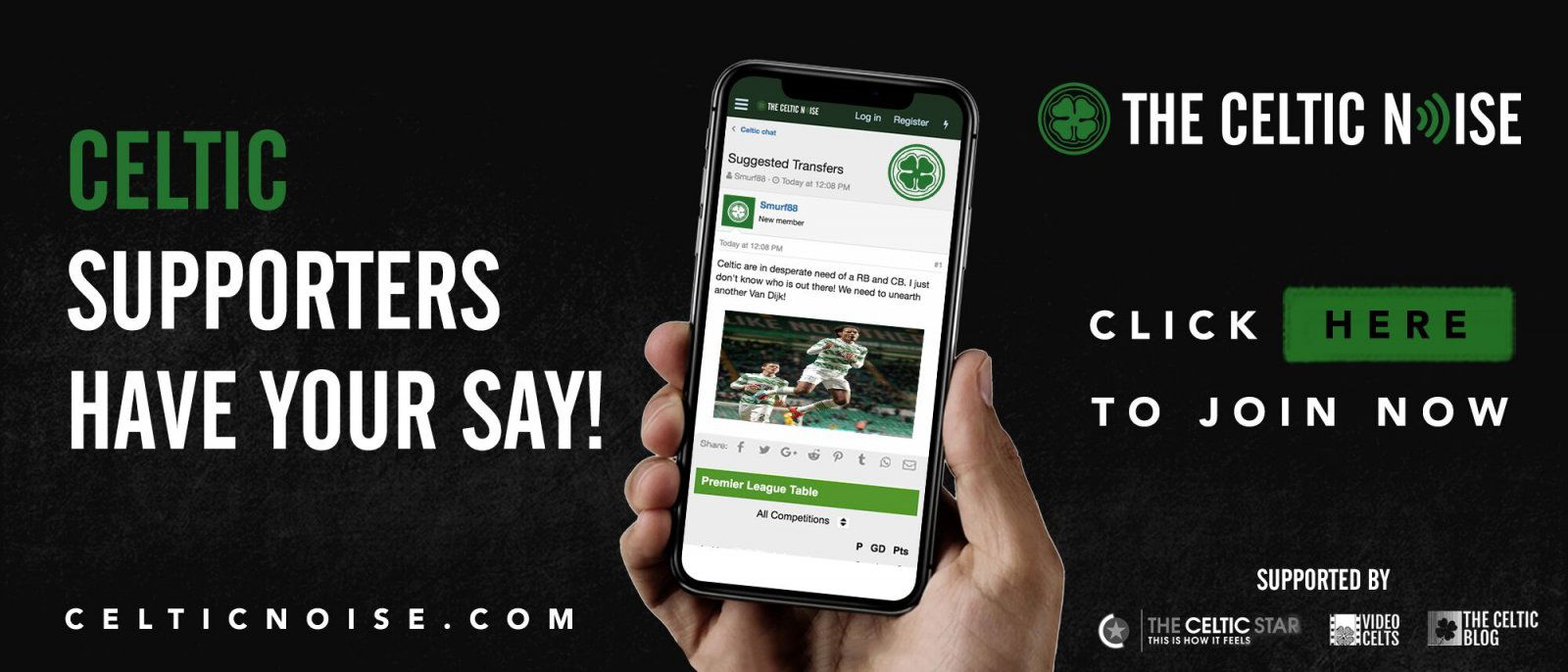 Brendan Rodgers has already had a meeting with a potential signing; we know that because he announced it after the Scottish League Cup Final. Was that a striker? I'd think so. I'd hope so. It means that we're far down the road on at least one deal.
The sooner the better frankly.
Today was so sub-par that it's obvious some of the players need a kick up the backside, the sort that best comes with their places no longer being guaranteed. The paucity of our summer business has now been exposed; that needs to be put right.
Brendan took responsibility after today's game.
He made no excuses, and I was happy about that.
He pointed out that with injuries to players in key positions he forced into an unusual tactical setup.
Some will interpret that as a dig at the board; I don't believe it was.
He accepted that he got the decisions wrong today, and he knows it. But he needs help.
There are some who will say that his comments about needing two strikers puts Griffiths under pressure or hints that his return might not be quite as swift as the player and the club hope. Some will say that it's pretty ruthless, frankly.
And they are correct. It is ruthless.
But the show goes on, and as we have no way of knowing how long Griffiths will be away we cannot simply cross our fingers and hope.
The requirements of a major club take precedence over any individual.
As harsh as it sounds it's also an acceptance of reality and the needs of the team as a whole.
You can discuss this and and all the other stories by signing up at the Celtic Noise forum at the above link. This site is one of the three that has pushed for the forum and we urge all this blog's readers to join it. Show your support for real change in Scottish football, by adding your voice to the debate.