Celtic has taken the decision to accept 750 tickets for Ibrox. You'll notice that it's less than the 800 which our allocation was cut to. My information is that this cut is to accommodate netting arrangements; we'll find out in due course if that is correct.
In no uncertain terms, our club has certified the safety of the arrangements.
As far as I'm concerned they will be equally accountable if something dramatic happens that day.
They cannot say that they were not warned.
That netting was even being considered – and it was, and still is – is evidence that Ibrox cannot be regarded as a wholly safe environment for our supporters.
I hope the club has the appropriate comprehension of what accepting those tickets means.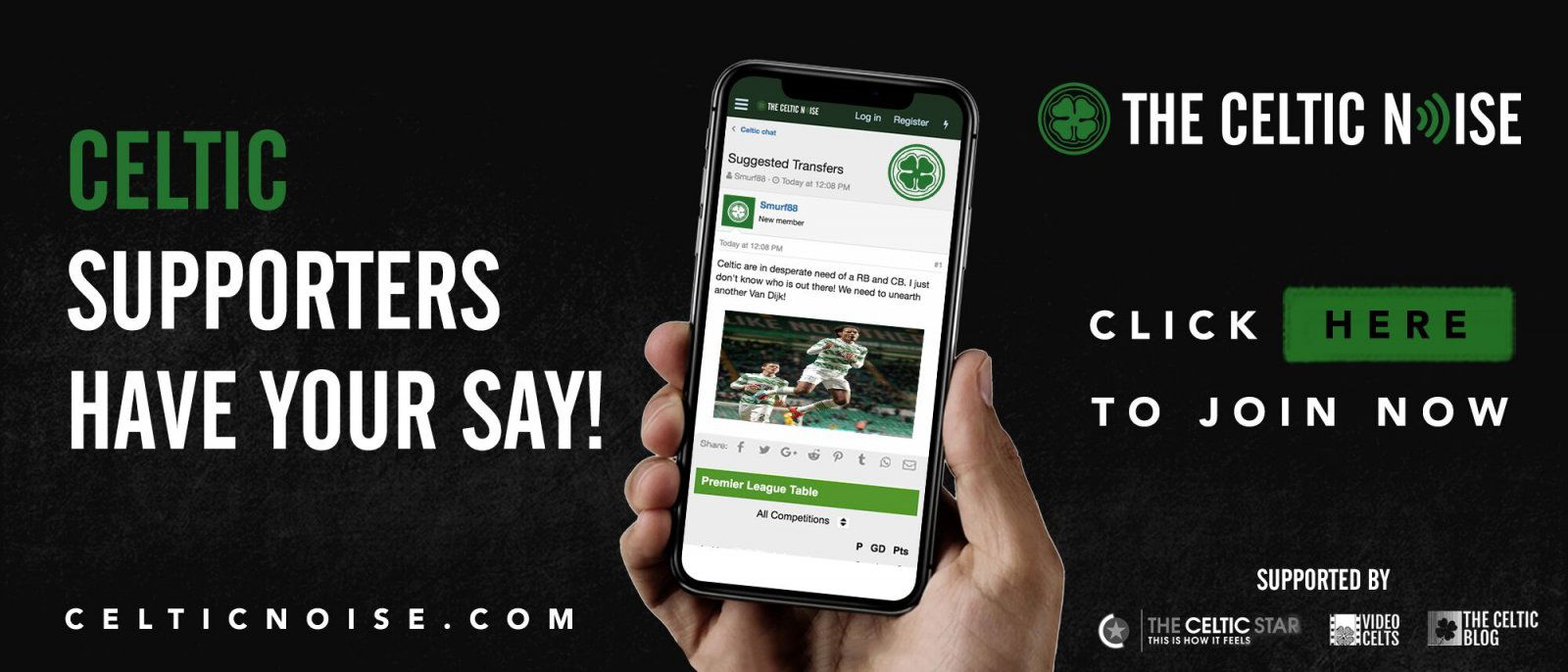 It is an acceptance of the semi-permanent nature of the new arrangements … on both sides.
It accepts partial responsiblity in the event of a major issue.
It asks for the trust of the fans in that it is has put their safety in the hands of the Ibrox board.
I said the club deserved our support whatever the decision, and they've got the tentative support of this site. Tentative. But not uncritical. I remain deeply sceptical that this is a good idea. I remain unconvinced that any person travelling to that game is not at risk.
Hey, there are more important issues on the table today and whilst this announcement has not been timed deliberately, dropped into a news cycle where we are distracted by another story, it was not one I was prepared to give less focus to because of other events.
I'll cover the other big story in the next piece.
In terms of this issue, there must be no question of our club changing its own ticketing policy for the third Ibrox NewCo fixture; whatever nonsense appeared in that police memo, the idea of altering the decision our club took on that matter cannot be subject to change.
The Ibrox board has made it clear that it will not reverse its own decisions, no matter the consequences.
Our club has accepted that arrangement with today's announcement.
It's one we're willing to live with, but only on our own terms.
If we back down that's how it'll be seen both inside and outside of the Ibrox boardroom.
If we give even an inch here the backlash will be fearsome.
You can discuss this and and all the other stories by signing up at the Celtic Noise forum at the above link. This site is one of the three that has pushed for the forum and we urge all this blog's readers to join it. Show your support for real change in Scottish football, by adding your voice to the debate.