It is typical of the Scottish media and the Aberdeen management team that the last two days have been filled with arrant nonsense about Celtic. We won comfortably at the weekend, and everyone who watched the game knows it. But instead of crediting us with the splendid victory we've had to read sniping and bitching and wailing.
Aside from allegations that we were unsporting – "callous" Keith Jackson called us – there has been the constant drone of how Aberdeen deserved more from the match. It is absolutely untrue. They barely troubled us. Our keeper could have taken much of the afternoon off and few would even have noticed.
Even at a goal down they did not seriously attempt to hurt us.
They defended well and their keeper had some good saves, but that's damage limitation only.
It does not equate to almost winning the trophy. They were nowhere near that.
Today the issue is that our players were disrespectful at full time. This is like a pitiful evolution of the whole "celebrationgate" nonsense of last week; if Aberdeen had won the game and gone round the ground in Alex Ferguson jock-straps nobody would have said a bad word about it but we were damned if we do and damned if we don't.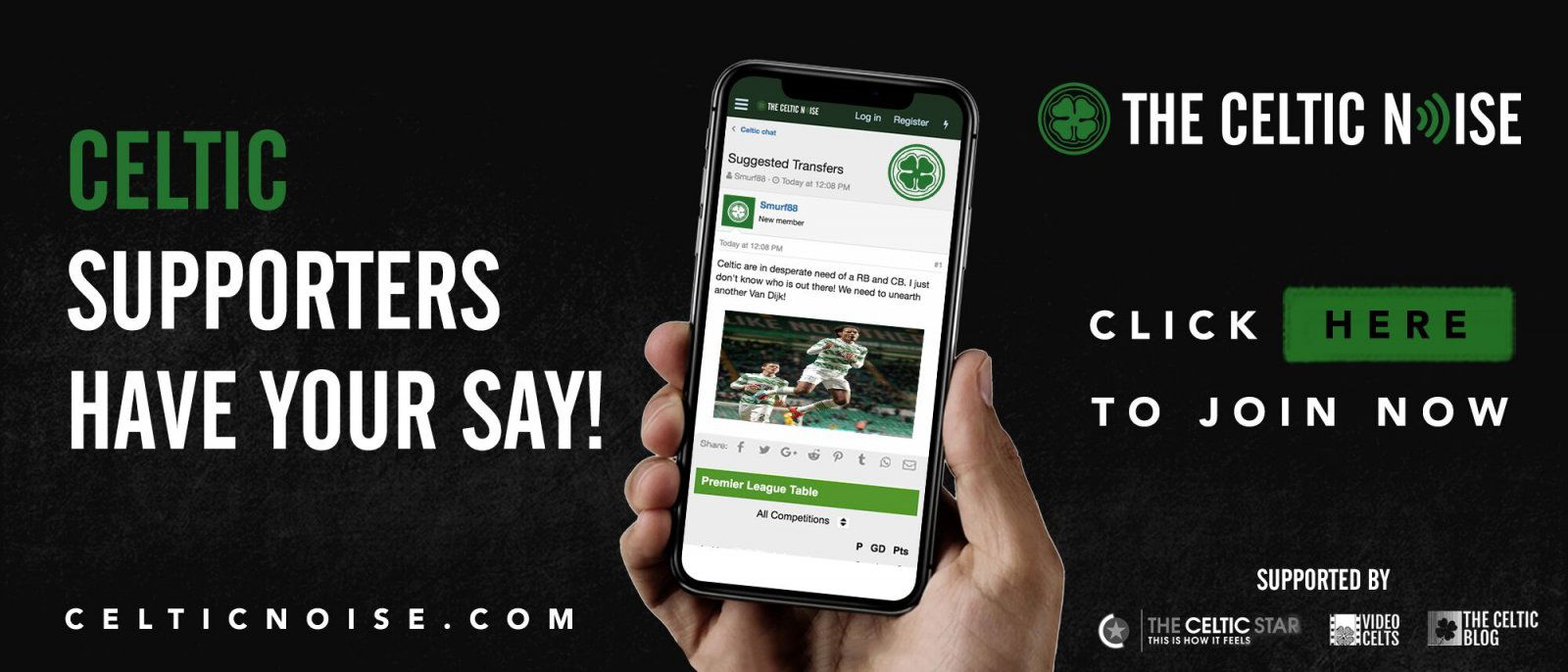 Before the game kicked off we were getting stick in the press because the players weren't going to get to celebrate the trophy by having a night out. In the aftermath we're getting stick because they did celebrate it on the park and Aberdeen felt put out by how.
The problem is not that Celtic are "bad winners" but that Aberdeen and other clubs are simply bad losers. Perhaps it's just the sight of our players celebrating anything at all that bothers them – note that there was no media criticism or scrutiny of the pitiful sight of the Ibrox NewCo and its players dancing around Tynecastle like they'd won the Champions League.
The Record couldn't even play it straight when Mikael Lustig tried to explain things, although why he bothered to is beyond me. They slapped an inflammatory headline on his comments which was so bad it had Gerry McCulloch, who of course works for the club, responding in disgust.
This is not the same as an official comment from Celtic – yesterday's Jackson piece deserved one on its own – but it shows how fed up people inside Parkhead are.
We're all fed up with it. The whining from Pittodrie is not atypical of them. I have never heard McInnes give us credit for anything. They play at Ibrox this midweek; I am betting that they approach that game in their usual cowardly way and lose heavily.
In the aftermath he will probably tell the world how fantastic Gerrard and his team are.
They are bad losers when it comes to Celtic.
For the rest of the time McInnes is just a bog-standard loser.
You can discuss this and and all the other stories by signing up at the Celtic Noise forum at the above link. This site is one of the three that has pushed for the forum and we urge all this blog's readers to join it. Show your support for real change in Scottish football, by adding your voice to the debate.