Great stuff from the Bhoys yesterday. I took a day off over the weekend, to spend some time catching up with friends and family, but my eyes have ever been fixed on our own club and the travails of our so-called rivals. That was nearly the perfect weekend.
Ah well. We'll just have to wait for the next one. I'm sure it will hit the spot.
For more than 85 minutes today the so-called Glasgow challenge looked over. No, strike that; it was over. As far as I'm concerned it was never more than hyped nonsense in the first place, but now everyone outside the Ibrox bubble knows that it teeters on the brink of total ruination. We're all just waiting for the collapse, and it's coming.
Even as we do, this Celtic side continues to improve and show its quality.
When it shows up for business, that is.
After two appalling displays – against Salzburg and Hibs – we've won two on the bounce with relative ease. Our recent dip in form makes it silly to get over-excited about two wins in a row, but those wins were secured by us getting back to doing the simple stuff, and playing fast attacking football the way only Celtic can.
We go to Pittodrie in midweek, and then Ibrox. If the "computer" had been contriving to hand us as difficult an end to the year as possible then, along with our six away games after European ties in a row, it certainly succeeded. But we go into those games with a one-point lead and a game in hand. We're not over the hills and far away, but we're in a good spot.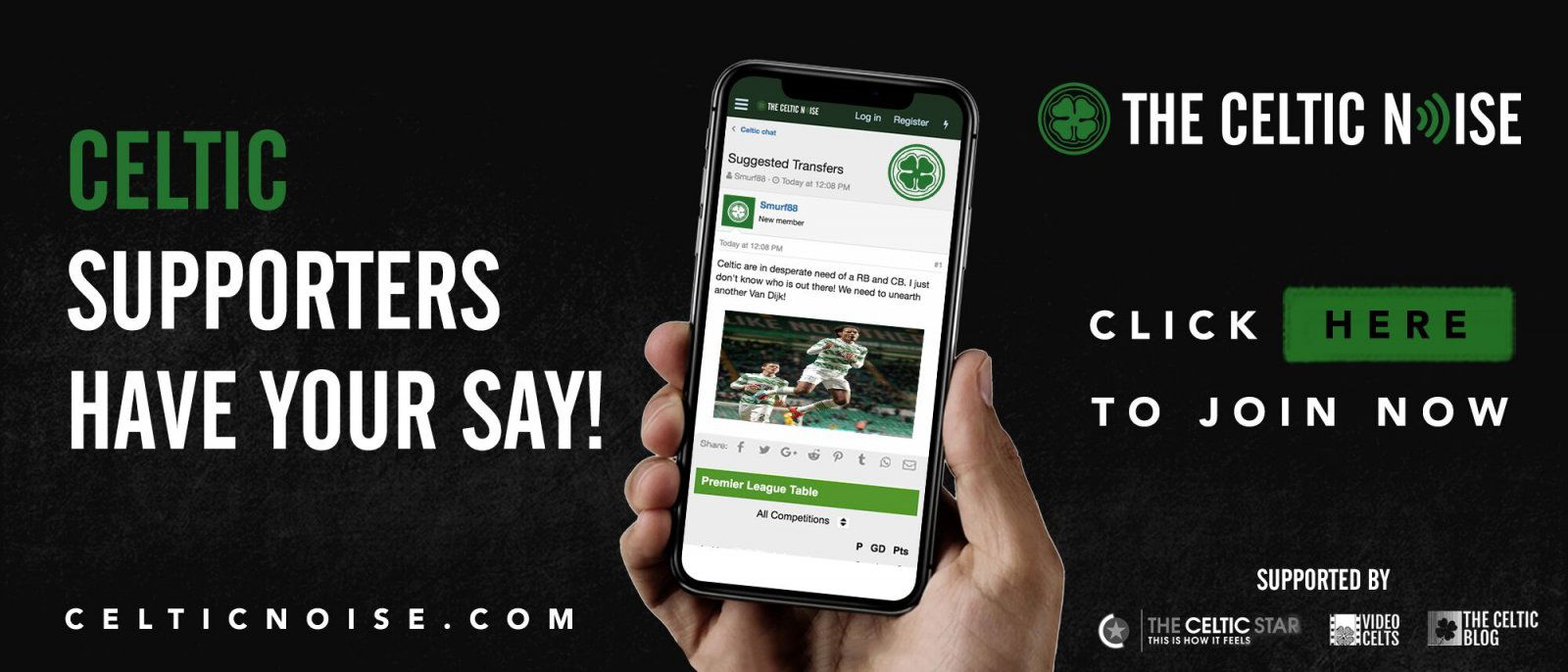 The thing is, we have goals all over the team. Until today, the other lot had scored once from open play in seven matches. There is one player of note in their team, and he's forever on a knife edge even at the best of times. There is absolutely nothing to fear there except for the idea that we might not show up in the right frame of mind.
You know what? Today made sure we will. A Celtic team already far out in front might have played that game as if three points didn't matter. The chance to shatter their pitiful pretensions will focus minds on what needs to be done. Which the whole of Scottish football wants to see done, especially after Gerrard's disgraceful remarks today after the game when he said that his side should "never be struggling at a place like this."
Who does he think he is, who does he think they are, to come out with garbage like that? Even the most arrogant manager at Rangers would never have made a comment like that. If he believes that kind of rot, then he deserves everything that's coming to him.
Celtic might not be Scottish football's favourite club. Teams are sick of being beaten by us, sick of seeing our unbroken string of trophy wins. But I'm betting they are far more sick of the club across the city, and their breath-taking arrogance.
Today it was all hanging by a thread. They survived, due to having one halfway decent player in a team of duds. The manager will get credit, but he deserves none for a display of ineptitude which ended in his whole team getting out of jail. The relief of their supporters was palpable, and demonstrated in another pitiful pitch invasion for the second goal.
If we show up for business in midweek, and put Aberdeen away, it won't matter what Hibs do at Ibrox. Because if we go to Ibrox a point clear with a game in hand we can sleep soundly whatever the result. But if we win then that's the rug-pull moment, and Gerrard can start the steady process of mapping out what he does with the rest of his career.
I've always been very confident that we would secure this title. But there's always a little nervousness, always a little fear, if you're being completely honest with yourself. After today, I'll put it as bluntly as I can; there is nothing to fear there at all.
Yesterday we did the necessary. Do the same on Wednesday night and we've got one hand on the trophy. January is looming, the month when we answer the critics and restructure the team in a way that leaves not the slightest shred of doubt. By the time that month ends I expect the league race to be all but over, leaving us focussed on Valencia and the Scottish Cup.
And that's not an insult to the opposition, any of the teams we'll play except one; the one that thinks it's far better than it is, the one that came within cold inches today of sinking to third. The one that we face in less than a week.
You can discuss this and and all the other stories by signing up at the Celtic Noise forum at the above link. This site is one of the three that has pushed for the forum and we urge all this blog's readers to join it. Show your support for real change in Scottish football, by adding your voice to the debate.