As James said yesterday, now there is a title race and there really should not be.
We are stronger and should have managed the previous transfer windows better. We must fix this in January, and strengthen in a number of positions. I will do a specific piece about that. While on the squad though, there appears to be some complacency and a "grass is greener" attitude in certain players.
No, Not Boyata, I mean Ntcham. I think he wants out.
He certainly isn't playing like someone who sees his long term future at Celtic Park, although where he expects to go on form like he's currently showing I don't know. He needs to sort himself out. He needs to take the winter break and refocus himself.
Saturday was bad. But, as hard as it is to do at the moment, we must remain calm.
There are plenty of others who will react to the result with either premature elation or abject despair.
After the game, and as we all did, I accepted that they were better and that of our players only McGregor, Gordon and Johnson should be exempt from criticism but that all others were appalling. Brendan got it all wrong too with his tactics.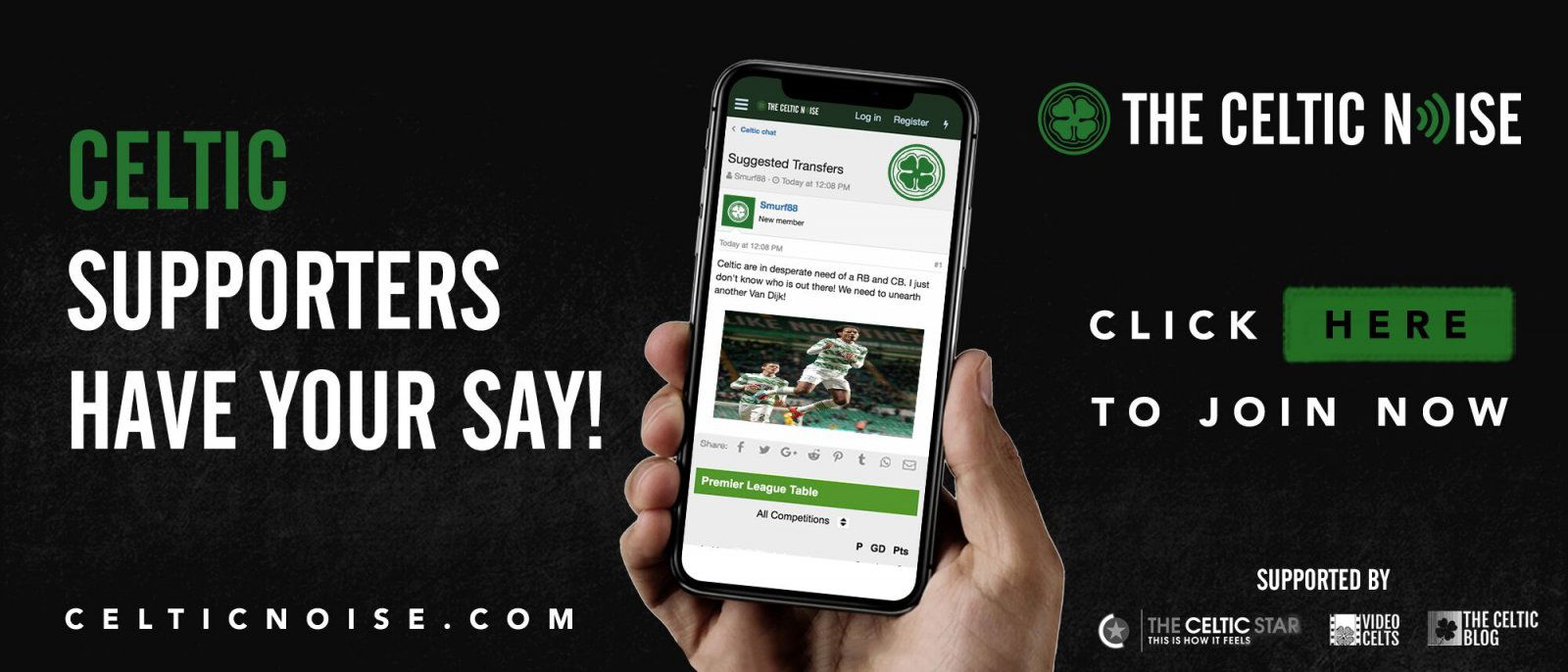 I said, as it stands there is, as we've said, a title race, and I include Kilmarnock in it.
However as James and myself have pointed out, even though we need to get it sorted, we are top of the league, with a game to spare, and we have won a cup.
The Ibrox club did not win the title on Saturday.
Hard to believe, right? I say that just to make sure the point is getting through.
But I don't want my words to be twisted or in any way misrepresented; I have confidence that we will motor away after the break, because we will improve the squad and change things and then step up through the gears again. This is not misplaced. This is what we do.
Some want to twist this, to say that I am complacent, that myself and other Celtic fans do not want to accept that there is a title race.
Yet James has said it.
I have said it.
Other blogs have said it.
We have no difficulty accepting this.
We just refuse to panic about it.
All this obscures the fact that what's happening is more about us coming down a level or two rather than others stepping up much.
Once we fix that, we will power ahead again.
We have the advantage, we have better players just now and will add more. We also need to get rid of some dead wood.
Other clubs might sell and not replace, we're certainly not going to be doing that.
Things are nowhere near as bad as some would have us believe, especially when you consider that a hair's breath decision by a linesman actually denied us a point.
I am confident that we will move on and win the league, and we have a great chance of securing the Treble Treble.
We are still in Europe too remember.
Celtic fans are right to be concerned.
But we're also right not to be too concerned.
One defeat does not mean that we sit at the back of the bus again.
We've set the standard over the last few seasons, and if anyone wants our crown they will have to meet, and exceed, that standard.
Not one of these pretenders has shown they have what it takes to do that.
You can discuss this and and all the other stories by signing up at the Celtic Noise forum at the above link. This site is one of the three that has pushed for the forum and we urge all this blog's readers to join it. Show your support for real change in Scottish football, by adding your voice to the debate.
Dave Campbell is a Celtic fan and blogger from Glasgow who's already tired of defeatism and panic and won't accept either.