Celtic has signed its first player of the January window, as American kid Manny Perez has agreed to join up with the club from 1 January.
He's 19, a right back, and has already been capped for the United States at every youth level.
One for the future?
Of course, but as Ralston showed last night, and as various other players have proved, the future at Celtic is when you grab it.
I don't know much about this kid, but he's come through a very prestigious and difficult football finishing school. The US Soccer Development Academy is one of the best youth leagues in the world, extremely well financed and extremely well scouted.
Perez won a Player of the Year award there last season.
Football in the United States is, of course, enormous.
Major clubs from around the world have established franchises there, and all keep an eye on what is widely regarded as the deepest talent pool anywhere in the game.
It was always going to be so the minute the Americans got serious about the sport.
With its population, financial muscle and global market share the game was certain to grow in leaps and bounds.
But there's something more, something that makes this a particularly interesting, potentially exciting, signing.
The sports America takes seriously they can dominate in because of the incredibly large and complex college system. Every major American sports franchise, whether it's basketball, baseball, their own brand of football or what they call soccer, draws from a schools and communities programme which is organised in a way that makes European sport look amateurish. Every major franchise scouts and invests in the college system.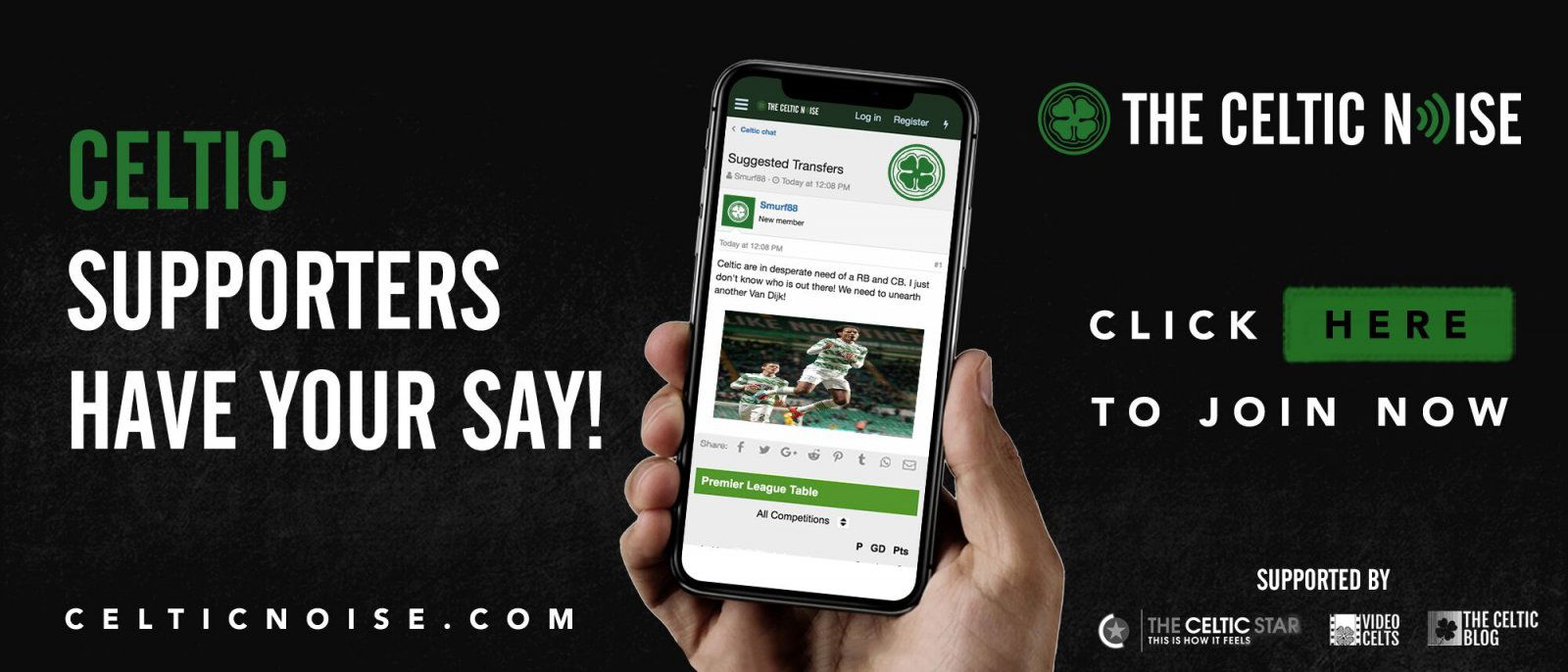 Every college team plays in a highly competitive league.
Every local community organisation feeds into the college system.
The grassroots investment in soccer in the US is astounding.
Over the next ten years you're going to see the emergence of the US national team as a major force in the game, with many of its players going on to play in top clubs in top leagues … it already happens to a modest extent, but in the very near future the growth will be explosive.
The United States will win the World Cup in the next 20 years.
There's a bold prediction for you, but it is in no way a ridiculous one.
What does all this mean for Celtic? Well we already have one eye on the American youth system, which feeds into the college system … in other words, we're there on the ground, at the very grass roots level. Through the Celtic Partnership programme we have over a dozen official academy linked teams over there, some of them bearing the club's own name.
And this is just the start of it. Our women's team has already taken top female talent directly from the US system. It was a matter of time before our extensive work over in the States secured us emerging talent from the men's game.
All this is clearly going somewhere; I suspect it is laying the groundwork for a move which would give us another enormous advantage over any potential rival, and which could, potentially, bootstrap us into the next great wave of football expansion.
It seems, to me, that it's only a matter of time before we establish a full-on franchise club in America and have it playing in their league system.
It would be a game-changing strategic move, and it's part of a playbook already being pursued by Red Bull Sports, by Manchester City, by Real Madrid, Barcelona and others. They all realise that the future of the whole game could be over there and that America is the largely untapped reservoir from which every major club will draw players.
As recently as 2015, Celtic were said to be in talks to play one of our SPL games over there.
A quick buck operation? Don't bet on it, this was about raising the profile of the club.
The BBC said it was part of a bid by the club to establish a US franchise … and that plan existed, talks were being had, and it has not been shelved.
We know it's the next big move, the next big project, the one that changes everything.
The only reason it hasn't happened already is that the NASL has been on "hiatus" since 2017, after several of its clubs moved up to join the MLS, leaving it short of competing sides which met US Soccer's strict criteria. This was where Celtic's interest lay; in setting up a team which did meet that criteria.
The league was hopeful of having this matter resolved in time for the 2019 season … look for its return in 2020, and that's probably where we're looking.
As you can gather, soccer in the US is not without its problems; their national team has never quite popped … not yet.
Recent performances have been pretty dire.
But the appointment of a new head coach – Earnie Stewart, a former professional player who played over 400 career games at club level, most of them in Holland, and made over 100 international appearances – may be the move that changes that.
Additionally, the US will be the joint hosts of the 2026 World Cup … if youth development is heading in the right direction that might well be the year in which they rock the football status quo.
In addition, the game over there still struggles with one major disadvantage.
Almost all of the US kids who follow the sport do so because of the global marketing presence of two leagues; the top flight in England and the one in Spain.
This, too, factors into Celtic's thinking though.
Because, of course, there are good reasons for this move above and beyond merely brining good footballers to Celtic.
The commercial benefits would eventually be immense.
The television market over there is in excess of anything over here; the establishment of a Celtic franchise, one that is successful, would be a stunning move which would give us access to vast revenues which we presently can't touch.
American marketing is the best in the world.
The owners of clubs over there know that huge sums of money flows from their potential fan base into the pockets of EPL players … it is a matter of time before they decide they want some of that for themselves and start harnessing US ad agencies to promote their own game as being the next big thing.
Their early steps in this direction have led to the MLS being shown all over the world. Clubs like LA Galaxy signing players like Beckham were a clear attempt to expand the marketing of the sport. When they realise that the real money comes from tapping up the best young players from around the world and keeping them in the US along with a selection of their own home-grown superstars, the game over there will grow exponentially.
Celtic knows all this, of course; our own marketing departments are ever looking for opportunities out there in the wide blue. Something like this would excite the imagination. It would take money, but there's money to be made, as clubs like Manchester City have shown in the way they can sell established talents from their US feeder club to teams all over the world, for big profits. Red Bull have the same idea, and they make it work.
There's also the enormous North American Celtic Family to draw on.
Imagine a franchise club wearing our colours playing in their professional system.
It would be a huge hit not only with those who follow Celtic anyway, but with the Irish and Scottish diaspora over there. Our club sells itself as a socially progressive one, with a backstory out of a fairy-tale. There's no downside to this at all, and more upside than I could fit in one article.
Keep your eyes on Manny Perez.
He's the first, but he won't be the last. He's the outrider of a huge shift in the places from which we sign players. Our affiliates in America are not our only forays onto the big stage. We have clubs all over the world now, but America is interesting for all the reasons I've given already.
It has more potential than all of them put together.
For the moment, we've got a single player. It is a small step, but significant.
He is clearly being bought to polish and grow as a player, and eventually challenge to make the right back spot his own. But that we've gone out and got in a successful graduate from the world's most expansive and testing finishing school is a sign of more than just good scouting.
We have laid foundations over there, and why do that unless you intend to build something?
That's the plan.
That's where this is heading.
We live in interesting times.
You can discuss this and and all the other stories by signing up at the Celtic Noise forum at the above link. This site is one of the three that has pushed for the forum and we urge all this blog's readers to join it. Show your support for real change in Scottish football, by adding your voice to the debate.