To win things consistently you need to get over the line once and build from there.
Two of the finest managers in the history of British football – Brian Clough and Alex Ferguson – talked a lot about how winning teams fall into the habit of success. "We were at Wembley so many times," Clough said of his Forest team, "that our coach could have driven there by itself."
When winning becomes a habit then winning becomes easy.
But that first triumph, that first taste of the champagne, is all important. Until you have that, there is pressure. High pressure. And when it is of the unrealistic sort it can do more damage than all the dodgy refereeing decisions and financial doping put together.
Pressure kills clubs.
Pressure no longer seems to affect Celtic.
That's because we've fallen into the habit of winning. Our players know they are the best. They know they can cope with any team on their day. After you've internalised that, you only need to show up for business and be professional. The rest takes care of itself. That's why this Celtic side is such a machine.
For clubs unaccustomed to success, getting past Celtic is only part of the problem.
The immense psychological hurdle is there too, and that is just as daunting.
In Steven Spielberg's cracking yarn Catch Me If You Can, about the famed conman Frank Abignale, the great Christopher Walken offers his own theory on why the Yankees are so successful; "The other teams can't stop staring at those damn pinstripes."
He was correct.
There is power in symbols and in the traditional uniform of a winning team; that stuff matters more than people think.
A lot of sides just get blown out at the thought of facing us at the moment.
To be fair to Steve Clarke, his team is not one of them; that was pure, beautiful football today.
But for any side trying to usurp us, that stuff can still take a terrible toll.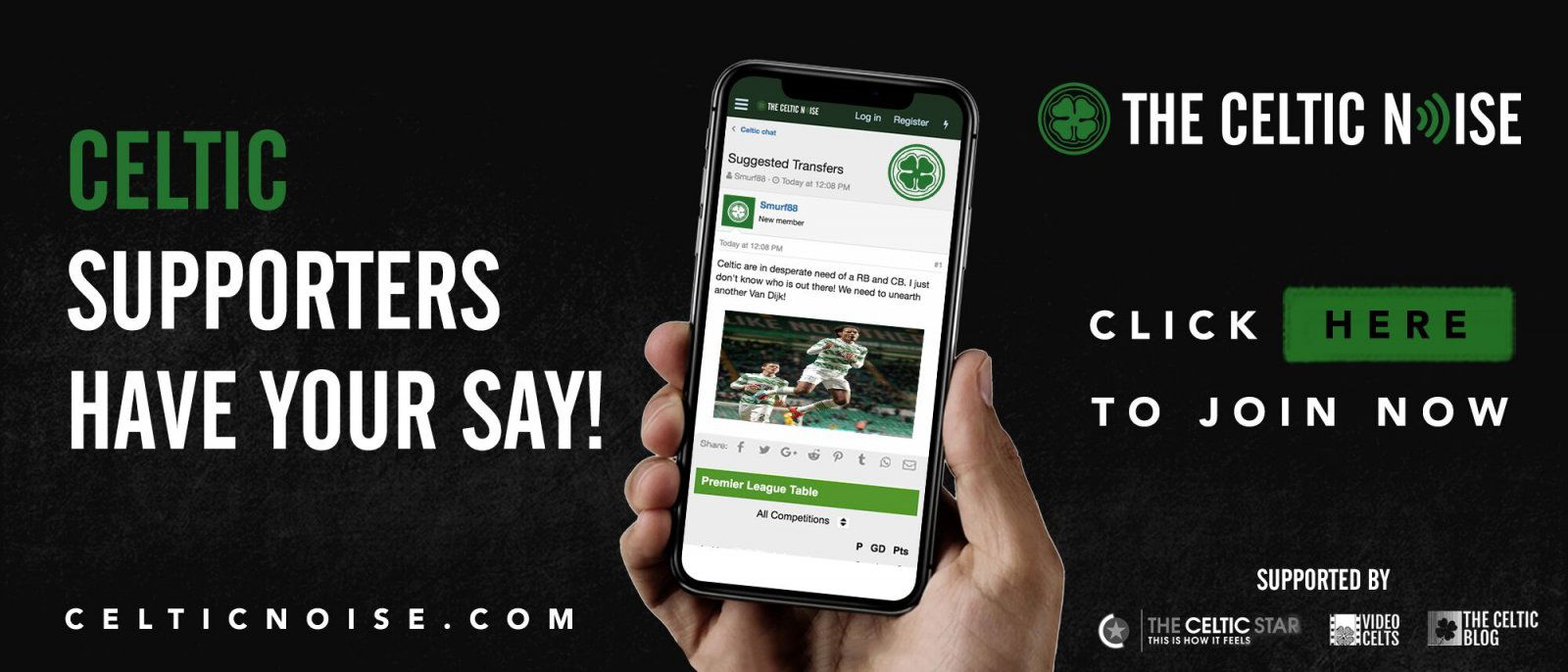 I understood why the Ibrox NewCo's fans were delirious last weekend.
Of course I did.
Top of the league for the first time ever; that's a big deal to a club.
Killie fans would have been totally unperturbed by their own brief sojourn at the top; their club isn't built for that yet, and those who talk of Leicester are talking about a bolt-from-the-blue, the football equivalent of falling out of an aircraft at 45,000 feet and somehow surviving.
We could live the rest of our lives and never see a team do something like that again.
To believe that the Leicester example offers some possible blueprint for success – I've heard several people at Ibrox make the comparison – is madness.
People wasting their time looking for a formula there would be better on the training pitch trying to instil some discipline in their own team. If such a formula exists, it's a magic one. If they are going down that road I have some beanstalk beans they can have a shot of.
There is no miracle route to the title.
There are no short cuts.
To do it requires discipline and the ability to keep cool heads.
It requires the mind-set of winners and you only get that, I'm afraid, by being winners.
All the talk in the world won't make you what you ain't, and all the talking down in the world won't make Celtic less than what Celtic are.
For months people have been trying to put pressure on our club, on our team.
But we don't buckle under pressure because winners don't feel pressure the way the chasing pack does.
Winners have been over the course.
They know winning a title is a marathon, not a sprint.
They know not to cling to false hope, celebrating a brief spell at the top as if the league was handing out trophies just for reaching the summit for a week.
More than anything, winners know in their hearts that they are the best and when you have that belief then pressure simply washes off you and lets you focus on the pure pleasure of doing the thing you know you were born to.
Watching Celtic today, you could tell that every player is taking such satisfaction and joy from the simple fact of being on the park and playing the game. Nothing is better for a club, it is a vital ingredient of any successful side.
One thing is for sure; merely dressing up in the pinstripes does not make you the New York Yankees.
Teams might get dazzled by them, but only when their famous players are the ones who have them on.
Nobody is trembling at the run of the mill blue jerseys anymore.
One delusional fan-site from the other side has posted tonight about how Scottish football "needs" their club to be challenging us as no-one else will.
This is second-rate stuff, it really is.
This is really scraping the bottom of the hope barrel and nobody believes it outside of Ibrox. Any challenge is going to have to be made of stronger stuff than this posturing. Any challenge is going to have to be based on something more than just this sort of arrogant presumption and trash-talk.
And first, before anything else, to quote Billy Joel "you have to handle pressure."
So many sad, and failed, attempts were being made last weekend to suggest we were under its mighty weight.
As Saturday closes out, that weight is pressing down on others.
We know we can handle it, because we're the best and we've proved it. Today was just sublime. It was the perfect way to silence those who are still in the slightest doubt. We're champions because of days like today, many of them, over years, days when lessers sides would have slipped up.
We coped.
When the chips are down, this side always does.
Others couldn't even handle being top for a week.
That suggests a certain weakness to me. It suggests that the pressure is more than they can handle.
Let the chasing pack try to catch us, if they can.
In particular, let's see if the big talkers have even a yard of guts.
You can discuss this and and all the other stories by signing up at the Celtic Noise forum at the above link. This site is one of the three that has pushed for the forum and we urge all this blog's readers to join it. Show your support for real change in Scottish football, by adding your voice to the debate.