There is a section of our supporters for whom the club cannot do right. They like to ascribe the worst possible motives to everything we do.
When social media's rumour mill kicked into gear this morning with the story that the bosses at Parkhead had taken a decision to refuse Ibrox tickets there was some of the predictable outrage, directed at our club.
By our own fans no less.
And yes, social media has blown this out of proportion, as it always does, but there's no doubt that some of our supporters, burning with a sense of injustice, will be absolutely furious if the verdict comes back that the club is refusing tickets for that match.
They will need to get over it.
If that's the decision it will not have been taken to spite them.
All this "it should be down to individual choice" nonsense is exactly that; their "individual choice" will put other fans in harm's way, it will necessitate a mammoth police presence, the club itself will have to make provisions for the worst scenario just in case … it stops being about personal choice when so many other factors have to be taken into consideration.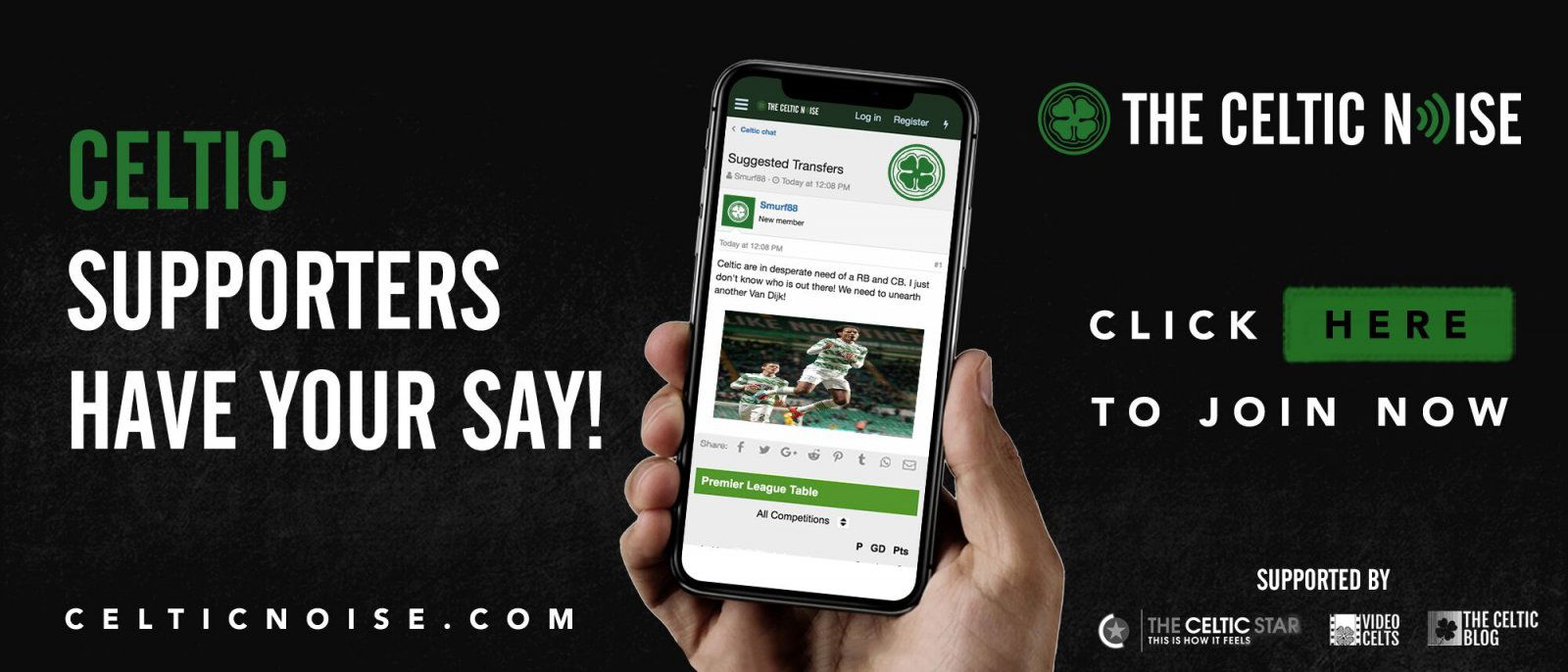 And in pointing angry fingers at Celtic, they are forgetting the most important point of all; the decision, if it's taken, originated at Ibrox and not Parkhead. The blame lies with only one group of people, those who gave Celtic's board a choice to make at all. Foremost amongst them is Dave King. If Celtic fans want to vent their frustration, vent it there.
I find it amazing anyway to see people moaning about not being able to take a ticket that isn't available yet. The people moaning today, even if they went to every single away match and hadn't missed one at Ibrox in ten years, were by no means guaranteed a ticket; we've been given 800 of the usual 7000.
That means they have around a one in ten chance compared to our last visit. Most of them will never see the inside of that stadium either way.
And I repeat – that is not the fault of Celtic.
Our club is still weighing up the options here, and the decision will be about one thing only, and the only thing that matters; the safety of our fans.
It's all well and good people saying they'll take their chances; buy a ticket for one of the home stands if you can and take your chances there. The club has to look past that, and past whatever Sevco thought it was achieving with its own pandering, crowd pleasing stunt.
Our club is more professional and takes things more seriously.
There is no way I'd be holding that against them if this is the way they decide to go, and neither should anyone else.
You can discuss this and and all the other stories by signing up at the Celtic Noise forum at the above link. This site is one of the three that has pushed for the forum and we urge all this blog's readers to join it. Show your support for real change in Scottish football, by adding your voice to the debate.