Today 15:00 Celtic Park
Brendan Rodgers and Celtic have a score to settle.
Celtic lost 2 – 1 in the first match of this season at Rugby Park on September 23rd.
A late winner from Stuart Findlay on 90 minutes gave the 3 points to the Rugby Park side.
Celtic will undoubtedly field a strong squad after losing a late equalizer to Motherwell midweek. I expect our very best XI to meet Kilmarnock today and it will look something like this;
Gordon, Lustig, Boyata, Benkovic, Tierney, McGregor, Rogic, Christie, Forrest, Sinclair and Edouard.
I can see no stronger squad at this time capable of taking all 3 points from a resurgent Kilmarnock side.
I had to laugh at the guys in work this morning.
They've placed their bets on a Kilmarnock win. Why?
Because the bookies were offering 14/1 last night.
They said to me and I quote "Why can't you just admit they're a better side?"
Well that's sort of an easy one!
Statistically Celtic are the better side. Hands down. No Argument. No Ifs and No Buts.
That's going to be reflected in the table once we get our games in hand out of the way, but it's already visible in our seven trophies out of seven, including the recent win in the League Cup.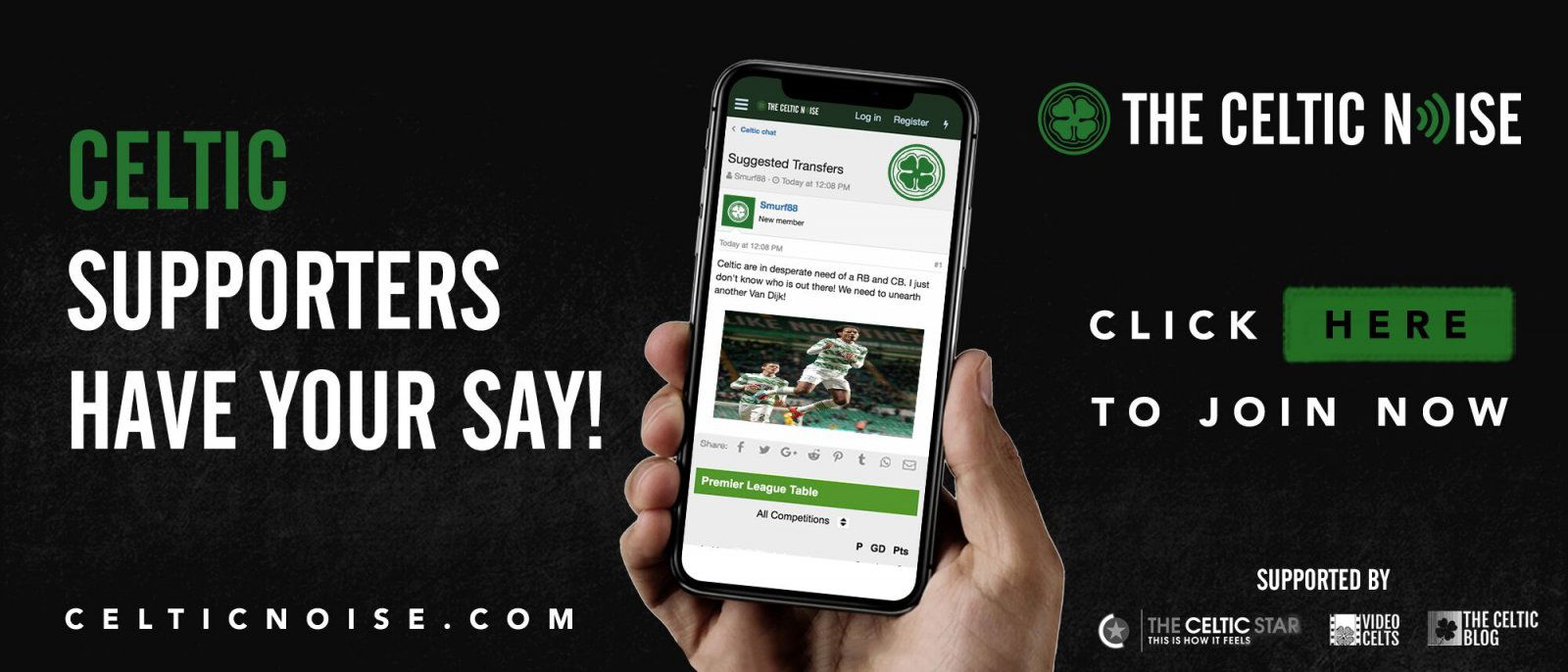 This game is at home, at Paradise, at Celtic Park, in front of a packed home support.
Celtic have a 100% home record at Celtic Park this season whilst Kilmarnock has a 50% away win record.
So statistically speaking Celtic have a 50% better chance of winning today.
That's only one stat though.
Celtic have a Win Rate of 64% to Kilmarnock's 56%.
Clean sheets favor Celtic with 9 and Kilmarnock 7.
Goals Conceded equal Celtic 7 Kilmarnock 12.
Goals Scored Celtic 31 Kilmarnock 24.
On the back of mid-week where we know we should have taken all 3 points with a comfortable win, this Celtic squad will be baying for blood.
No prisoners will be taken.
Every opportunity will be sought and ultimately Celtic will be victorious.
Kilmarnock will find it near impossible to defeat Celtic today.
Come the final whistle I expect Celtic to have fought tooth and nail and have won by the odd goal.
That would put us back where we belong; on top of the table.
I'm so confident I will promise to wear my boxers on the outside of my trousers on Christmas Day if we lose.
(The CelticBlog Facebook group is already salivating at the prospect of the pictures, believe me.)
Enjoy the game friends.
Malcolm Whyte is a Celtic fan and blogger. He has just started a brand new Celtic site, which is well worth checking out. You can find it at this link.
You can discuss this and and all the other stories by signing up at the Celtic Noise forum at the above link. This site is one of the three that has pushed for the forum and we urge all this blog's readers to join it. Show your support for real change in Scottish football, by adding your voice to the debate.