Celtic have a good habit of doing thing's first, and today we discovered that they will become the first club in Scotland to offer the players in their ladies team full time, professional, contracts. It's been described as a "potential game-changer" for the women's game here.
It may seem little in comparison to McGregor's new bumper 5-year deal or promising Dembele's first pro contract but to many, and especially women, including myself, it is.
Growing up in the 90's, as a female football fan, was strange; at first you don't see it, but the older and more aware I became I realised things were not exactly equal.
I remember once playing for the school team, where I was a left-footed centre midfielder. I was tiny but always had good ball control. I recall playing well, and after the game, standing next to my mum, one of the dads came over and said "shame Kayleigh is a girl she plays well."
My mum simply replied, "It's a shame woman's football is not taken seriously"
Well now it is, and as usual Celtic are at the cutting edge.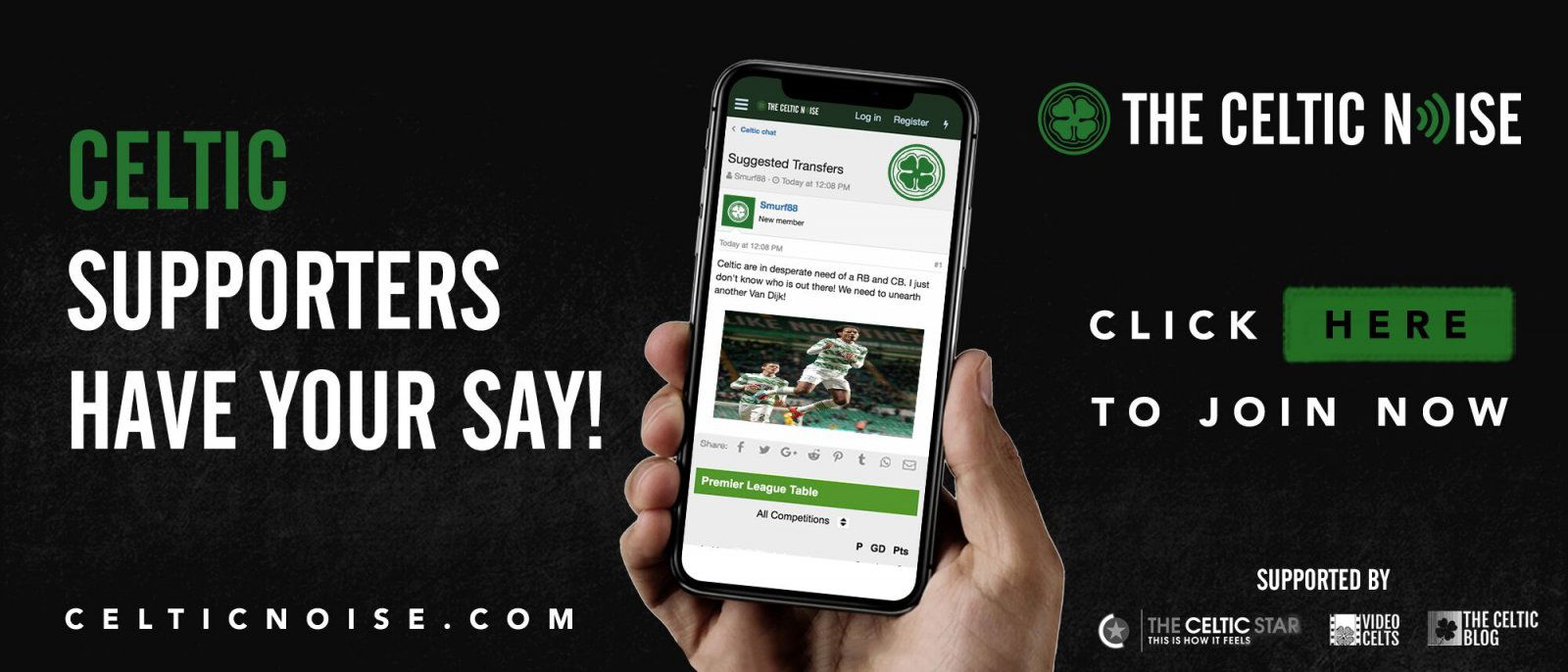 As a club we have taken a massive step to improve Scottish woman's football and I personally can't wait for the ladies to win their first historical league title. The Glasgow City team have won twelve titles in a row; Celtic wants to stop that run in its tracks.
Acceptance of woman football is at an all-time high, and you see it in everyday life.
I have noticed an increase in the number female fan's online, in support groups, and a marked decrease in all the old "do you know the offside rule?" patter. More women's matches are getting air time and attendances at ladies' games is improving year in and year out.
To cap it all off – shock of shocks – we even see high profile women in the once-hallowed "men only" studios of Sky Sports, and not simply as newsreaders but actually offering a view on the games themselves. Alex Scott has been a revelation since she first took her place in the analyst's chair back in August 2018.
She is the first, but she won't be the last.
It is important that clubs, and that fans, keep the support coming.
Celtic hired Eddie Wolecki Black, the Glasgow City coach, in a major step towards making our women's team competitive, but making them full time sends a different message altogether; it says that our club takes this seriously and is in it for the long haul.
The lift this gives to all women in the game here is huge.
So thank you Celtic for once again being ahead of the curve.
It reminds me again, as if I needed it, why I am eternally proud to be a vocal, and passionate, supporter of this great and all-inclusive, club.
Kayleigh Mary Elizabeth is a Celtic fan and blogger from Glasgow. She is a moderator on The CelticBlog Facebook group. This is her first ever article for the site.
You can discuss this and and all the other stories by signing up at the Celtic Noise forum at the above link. This site is one of the three that has pushed for the forum and we urge all this blog's readers to join it. Show your support for real change in Scottish football, by adding your voice to the debate.