Karamoko Dembele has signed his first professional contract as a player, and he's signed it with Celtic. Don't listen to anyone who tells you that this was inevitable, that it was a lock, because it wasn't. This is a major coup, because there was serious interest in this kid from the kind of clubs who could have thrown money at him and turned out our lights. His decision is huge for him and for us. It is a vote of confidence in our future.
I write that line more and more, it seems.
But think on it.
The number of top players who have committed, and then recommitted, their future to us is astounding.
I still expect Boyata to spring the biggest surprise of all on us and sign on for another four or five years.
There's a certain momentum towards it and I know people are confident it will happen.
Whether it does or not, the overwhelming feeling inside Celtic right now is of optimism. McGregor, Tierney, Griffiths, Edouard, Christie, Forrest, Rogic, Ntcham and Mikey Johnston are amongst the players who we've secured on long-term deals.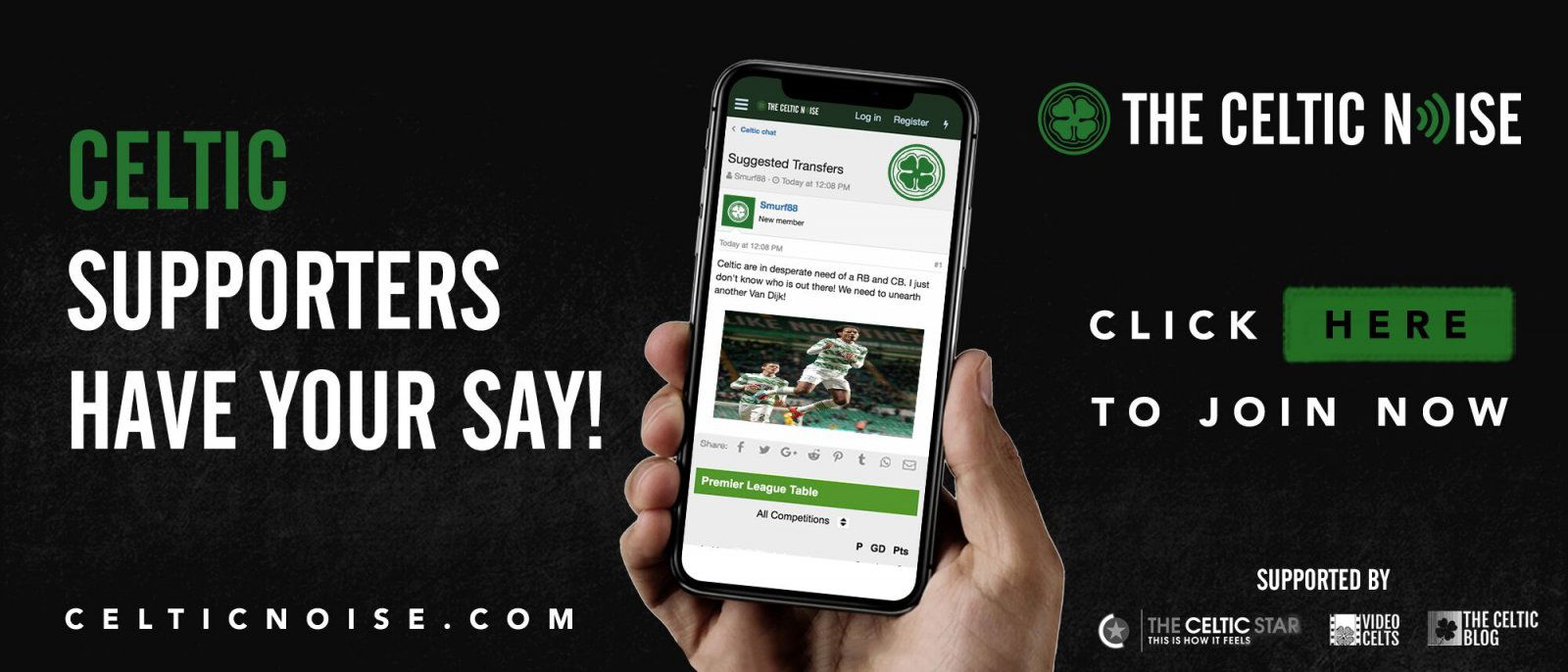 These guys will be at the centre of our club for years to come. This squad has never been more settled.
But Dembele is another story entirely, of course. If one of those players had decided to leave, or if one later decides to, we can count on a major, perhaps even a massive, transfer fee. But Dembele could have walked and the best we'd have gotten was a development fee. Whilst a kid is on a youth contract he's free to sign for whomever he wants and a lot of people wanted young Karamoko, and of that there is not the slightest doubt.
When you consider all the voices that must have been whispering into his ear, it is a huge credit to those around him that he kept his feet on the ground. This is undoubtedly the best call he will ever make in his career; he's at the best club, and here he will grow. Celtic has brilliantly shielded him from speculation and scrutiny; it's been there anyway, but in miniature. For all that, we would have had to sell this kid and his family on a vision.
Watching the development of other young players, and seeing them in the first team squad, must have played a part in the decision, of course.
"Seeing players come through the academy and into the first team gives you hope, because you know they've taken the same path," he said. That would have been vital to convincing him that Celtic was the best place to be.
But it has to have gone deeper than that.
Brendan will have talked to him about where he wants to take the club in the next few years, and the kid and his family will have listened carefully to that and bought into it completely. Brendan wants to build a legacy here, and the shape it takes will form part of what made the decisions easy for all these players.
Karamoko is a significant talent. We are all hugely excited by the prospect of seeing him play for the first team, as now looks almost certain. Celtic will not rush him, and nor should we, but the coaches and the manager believes it will happen and sooner rather than later.
I could not be more thrilled by this. It is a huge lift to the club and the fans.
We have all been watching and following this kid for a while, and we all know how big a deal today's news is and how huge it might prove to be.
Congratulations are due to everyone involved, from the player himself to the backroom team who got him to sign the deal.
It guarantees all of us a very merry Christmas.
You can discuss this and and all the other stories by signing up at the Celtic Noise forum at the above link. This site is one of the three that has pushed for the forum and we urge all this blog's readers to join it. Show your support for real change in Scottish football, by adding your voice to the debate.