Yesterday I asked the crucial question; could our so-called rivals handle pressure?
Today, at Dens, they were the beneficiaries of a truly lamentable refereeing decision whilst a goal down; a straight red card shown to a Dundee player. They scored from the resultant free-kick. At that point you would have put the mortgage on them proceeding to three points.
But you'd have been wrong.
80 minutes went by without another goal.
For all Sevco's possession it never looked as if they would score.
Their tactical plan was brutally amateurish. If it wasn't long high balls towards Lafferty which defenders dealt with easily, it was crosses into a packed penalty box which the keeper won time and time again or punts up the park which came to nothing … this is the "remarkable" football transformation under Steven Gerrard, which the media has been lauding for months.
It is hard to accept that this is the side with the second highest wage bill in the country when you watch them playing route one football like a pub team in a public park.
When Steve Clarke has worked miracles at Kilmarnock, appointed on the back of a sterling reputation and high standing as a coach, it is astounding that at Ibrox they went for a famous name whose experience was in coaching doe-eyed kids who think of him as a God.
As a professional manager he's struggling to maintain a 50%-win ratio.
I have seen sides playing out of Ibrox who stank so bad flies would have avoided them. This is the first I've seen one so awful that even honest mistakes can no longer bail them out. Twice in a week they've gone a goal behind only to benefit from having the opposition reduced to ten men.
And twice in a week they have dropped points in spite of it.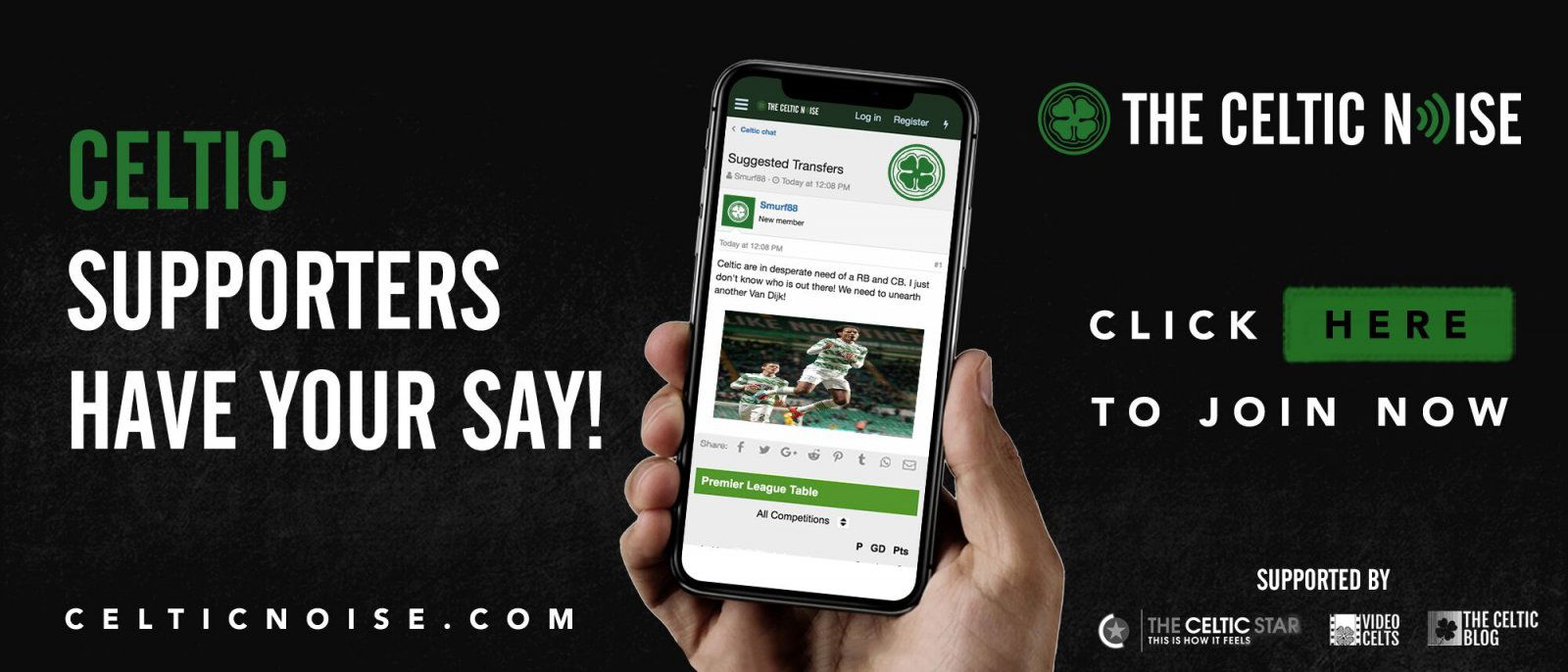 Those who reckon Operation: Stop The Ten is in full flight are, of course, correct … what nobody involved in that nefarious campaign could have foreseen is such ineptitude from Gerrard that those at Ibrox cannot take advantage of it.
That must be frightening. If that fails, what do they have left?
This time last week, oh what fun the media was having. Their attempts to make us feel under some kind of pressure came to nothing, because Celtic had a cup final to prepare for, and we went out there and did the job. We slipped at Motherwell in midweek because we didn't kill them off when we should have. There were no such mistakes yesterday, and we put the pressure right back where it belonged, on a side that collapsed under it.
Gerrard's side has dropped five points in a week. That is incredible, even by the sterling standards of what we've come to know as "the banter years." It is a staggering, searing, reality check which, predictably, they will forget about as soon as they win the next game.
But the weaknesses at the club at every level are glaring.
From the boardroom, where they try to spin £14 million in losses as if they had a sugar daddy's fortune to fall back on (King would be more likely to steal candy from a baby than pour sweetness into Ibrox) to a boot-room where the manager has such poor control of his players that it falls to Andy Halliday to suggest that they actually fine people for red cards – pretty much standard practice across the game – the lights are on but no-one's home.
The club is still leaderless. It is still bereft.
Which is to say nothing for a fan-base so deluded that they believed last week was proof of some kind of forward momentum. Every time that club has a good result those same fans go into overdrive about how the corner has been turned.
In spite of more reversals than Theresa May's Brexit plan, they have an incredible knack of powering towards the next humiliation, propelled forwards and into it by a sense of entitlement that refuses to acknowledge its many crashes into the real world.
When you look at Gerrard right now you can see that fear wafts from every pore.
Other managers can smell it on him. McInnes' securing a win at Ibrox after McKenna had been sent off has put every club on notice that the current boss at Sevco has no idea how to change a game. The smart ones will be lining up to pour on the pain.
Brendan Rodgers must be salivating like Pavlov's slobbering dogs, but typically for him he will have the players focussed, first, on Salzburg on Thursday and then a tough clash with Hibs at the weekend. Ibrox is still a long way away, but we'll be looking forward to it far more than they will at the moment. If we win our games in hand, the gap is five points. A win at Ibrox and it could be eight or more. Go into New Year with that lead and it's already over.
But let's not get ahead of ourselves. It's clear we're in a very strong position here. I do not fear complacency, but I am wary of it. But as I said yesterday, this is all about who can cope best with the pressure and whilst we function they fold.
And of course, it is about quality.
Remember the hype over the likes of Goldson and Worrall, who we allegedly "missed out on"?
Did you see how an ageing Kenny Miller nipped in and beat them both today before scoring his goal? Watching Goldson at times reminds me of Nick Hornby's searing indictment on Gus Caesar; "in that moment he didn't look like a professional at all; he looked like a fan who had won a 'be a footballer for a day' competition …"
Goldson cost them an estimated £3 million.
Then there's Lafferty, who will get more game time the longer Mad Dog spends sitting in the stands nursing his wrath at referees, Brendan Rodgers and life in general. This is to say nothing of The Lesser Spotted Sadiq, Gerrard's very own Eduardo Herrara (still on the Ibrox books by the way) except without the transfer fee … or the goals.
Gerrard has brought in 15 players … on the strength of that today, and knowing that he does not have an ounce of the talent necessary to make even one of them better, he's going to need another 15, although where the money is coming from is anybody's guess.
On the fan forums who last week celebrated like they'd won the first major trophy in their history, the loathing for this guy has started already.
A little too late in the day though.
The time for questioning the logic in appointing him was at the start, before the deal was even done, and certainly before somebody gave him a four-year contract.
Of course, we tried to tell them … who's sorry now, eah?
Don't worry, they're going to get a lot sorrier.
You can discuss this and and all the other stories by signing up at the Celtic Noise forum at the above link. This site is one of the three that has pushed for the forum and we urge all this blog's readers to join it. Show your support for real change in Scottish football, by adding your voice to the debate.