Celtic fans have reacted in fury at the sight of hundreds, if not thousands, of empty seats at Easter Road today, as Rob Petrie's latest decision saw our allocation reduced to a handful.
Even the club's SLO, John Paul Taylor, has taken a shot at Hibs over it.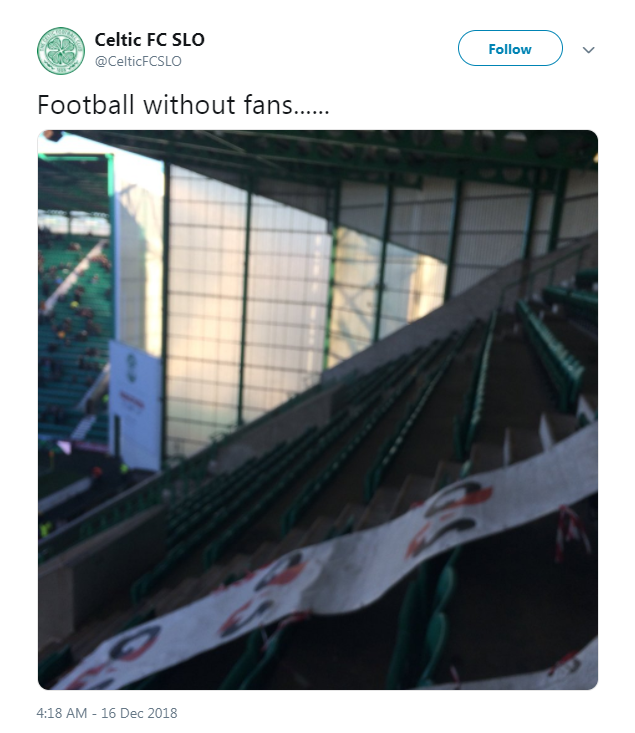 He is entirely right.
Win, lose or draw today it's a story I'd have been writing.
Because the sight of all those empty seats is proof positive that a lot of chairmen in the league are more interesting in gesture politics than in catering to the only people who matter; supporters.
Scottish clubs complain endlessly of the "financial gulf" that exists between us and them … their bleating would carry a lot more weight if they didn't take decisions like this one, which cost them money and make a mockery of our game.
How can we take them seriously when they bitch and moan as they do, and then pursue policies like this just to spite us?
It leads you to question the motives, and sanity, of those involved in making those decisions.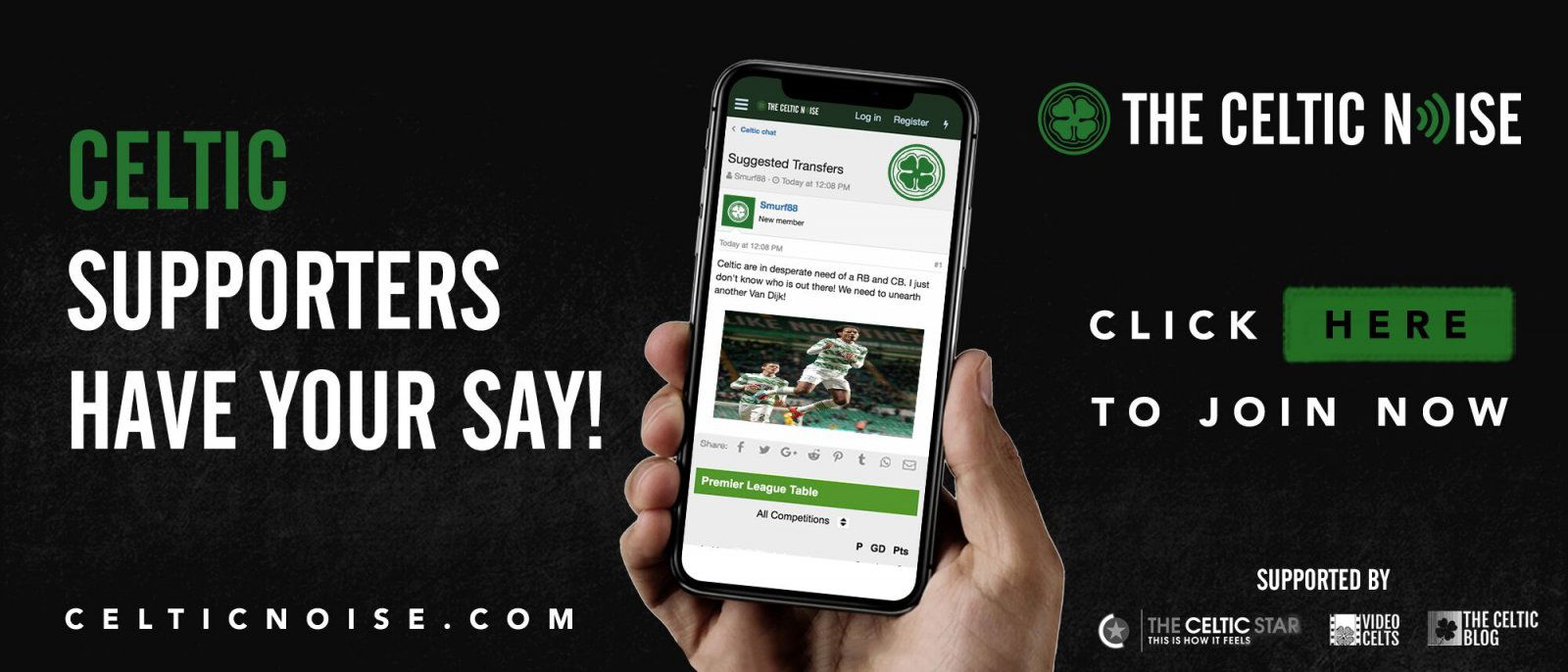 It's people like Petrie who oppose VAR on the grounds that it would cost too much; maybe if these clubs pursued sane strategies and treated fans – especially visiting fans – with more respect they'd have enough in the kitty for goodies like that, the kind of thing that would settle certain major debates and stop them whining about "west coast refereeing bias" as if there's any truth to the suggestion that the "Glasgow clubs" (plural) get everything.
The Ibrox NewCo will, allegedly, suffer the same fate when its fans go there, if Petrie doesn't suddenly decide to reverse the policy after that today.
If he sticks with it, that match will be played in front of a lot of empty seats.
For all the criticism I've levelled at the Ibrox club for the crowd-pleasing stunt of cutting our allocation, there was no question that they would sell out the remaining tickets and so it works for them, from a commercial standpoint.
But over the last couple of years numerous other SPL clubs have flirted with exactly these sort of ticketing arrangements, nearly always with the same results.
All too often too, these games are the ones that get live TV audiences.
It makes Scottish football look amateurish.
In light of the numerous times these kind of decisions have come back to haunt the clubs that make them, Hibs decision is so manifestly stupid that the one satisfaction I got today from that game was seeing that confirmed.
You can discuss this and and all the other stories by signing up at the Celtic Noise forum at the above link. This site is one of the three that has pushed for the forum and we urge all this blog's readers to join it. Show your support for real change in Scottish football, by adding your voice to the debate.