There are two reasons why I'm writing this article; the first is that I heard the story from a very good source. I haven't been able to confirm it, but I am sure there's something in it. The story goes thus; a Spurs striker was amongst the guests at Celtic Park last Wednesday.
The second reason I'm writing it is to save me future regret; if the information is correct, I will be absolutely kicking myself if it comes off and I've not done the piece.
The striker in question is their forgotten man, Vincent Janssen
. Don't ask me the particulars of the story, all I know is that there was a lot of buzz about him being present.
I'm surprised this hasn't surfaced anywhere else.
That doesn't mean it isn't true.
There are a number of reasons why I think there might be something to this story, aside from how good the source is.
First, Janssen played much of his career in Holland, a market we've scouted thoroughly and continue to scout to this day. Furthermore, we know he was on the radar.
Former scout Neil McGuinness confirmed that.
Janssen was one of the options we had when Ronny was manager, but for some reason the move never materialised. He signed for Spurs shortly thereafter.
His impact in England has been negligible.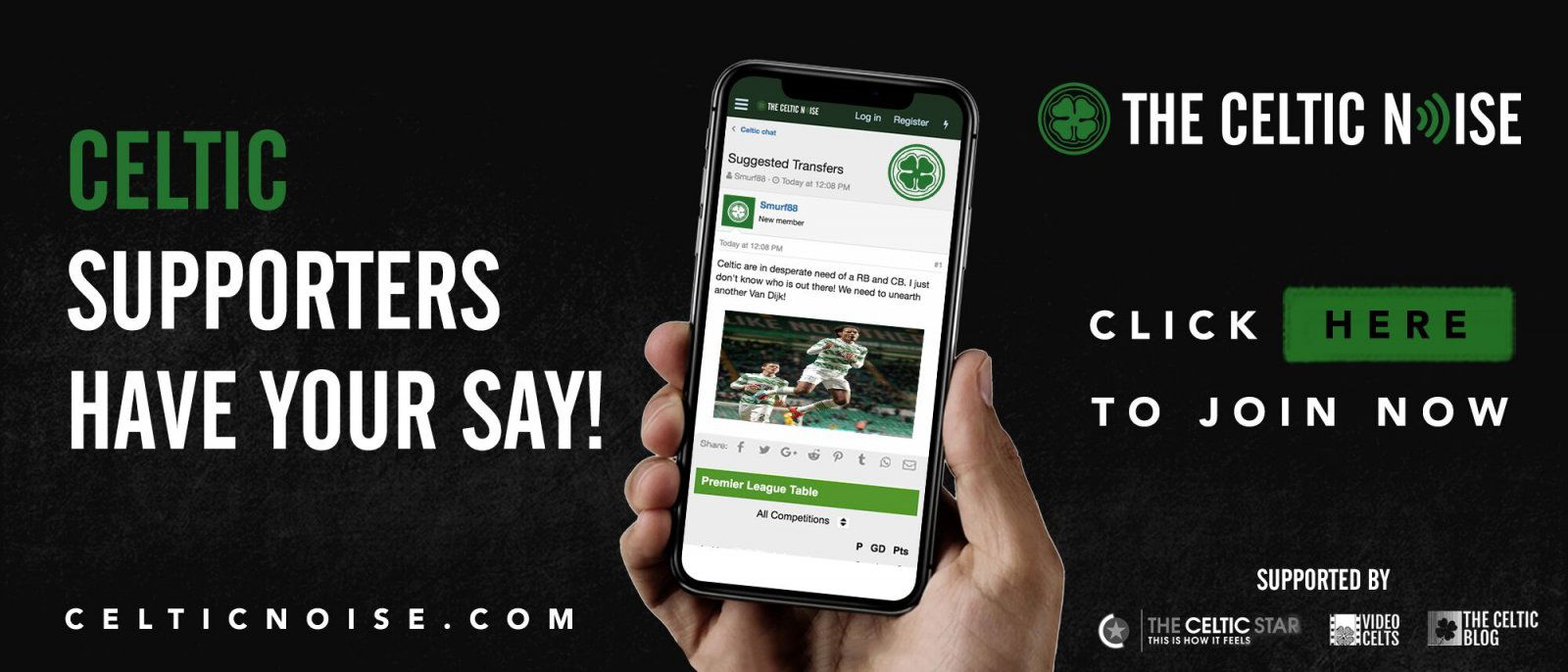 He signed for big money, but it never worked out.
The emergence of Harry Kane as a major talent was something to do with it, but there were other factors too, of course. The club is already resigned to taking a hit on him, letting him go for a sum far under that which they paid.
He was on loan last season, at Fenerbahce. An injury prevented him moving there again in the summer. In spite of that, the club didn't even give him a squad number for this campaign. He knows that it's over for him in London.
Janssen is out of contract in 18 months. A loan with an option to buy in the summer sounds about right, a little like what we did with French Eddie.
There will be offers for him from elsewhere. That's a given. Janssen is 24 though. A move to Celtic, a couple of years playing first team football and getting his name back in the headlines, is just what the doctor ordered. I can see why the move might appeal to him.
Brendan was, as we know, on a high profile signing mission down south. Some people have suggested that he was in London. One possibility is that he was there talking with Swansea striker Wilfred Bony, who I can assure you is one of the names we're speaking with.
But might the talks not have been with a player from that city instead?
Don't forget what the priority here is; we're talking about replacing Moussa Dembele, who we sold for an eye-watering £19 million. Brendan will not settle for someone of inferior quality, and Janssen ticks every box, from the player profile to the age bracket. Not making it in the EPL is not a deal breaker by any means. He is probably low on confidence. Playing for a rampant Celtic would certainly get his head back up.
Is this the guy we're really after? It's more than possible. There is a lot going on at Celtic right now; we're certainly talking to Weah, and Bony amongst others and we've had so many offers from agents that you could fill the phone book.
I expect – we all expect – to be dazzled at some point in the window.
The news that we might have settled on our long-term right back target is also welcome, although we might not get Atalanta to part with him for the money on offer right now … that one could go to the wire. But it's an area where we have plenty of cover.
The striker situation, we need sorted right away.
My information is that Vincent Janssen was at Celtic Park for the game last week.
Was he there as a mere observer, or something more?
Time will tell.
This window is certainly going to be interesting.
You can discuss this and and all the other stories by signing up at the Celtic Noise forum at the above link. This site is one of the three that has pushed for the forum and we urge all this blog's readers to join it. Show your support for real change in Scottish football, by adding your voice to the debate.