Gerrard today told his players he wanted them to "be top after the Celtic match."
Sevco's Ryan Jack talked about how much winning it would mean.
For weeks all we've heard out of Ibrox is how confident they are about the end of the month, about how their form needs to be better for it.
About how they think if they can win they will have shown us they mean business.
Ryan Jack said something else today, something bizarre, when placed in the context of all those previous comments, including today's.
He said nobody at the club is thinking about that game.
"We take each game as it comes … we're not focussing on (that) match."
No, not much.
Just every other minute of every single day.
We often accuse the media here of being overly focussed on events at the two clubs; but really, perhaps on this one I ought to cut them a little slack. I mean, what do you expect when one of the managers, and his players, reference the other club over and over and over again?
Last week, when Gordon Strachan did an interview in which he talked about Alfredo Morelos, Gerrard sniped that he was not about to listen to "an ex-Celtic manager" as though that was what defined Strachan's entire career. I found that little outburst highly instructive of Gerrard's changed mindset since he walked into Ibrox. Has he always been so narrow-minded and petty, or is this the natural consequence of breathing in the paranoia in the air over there?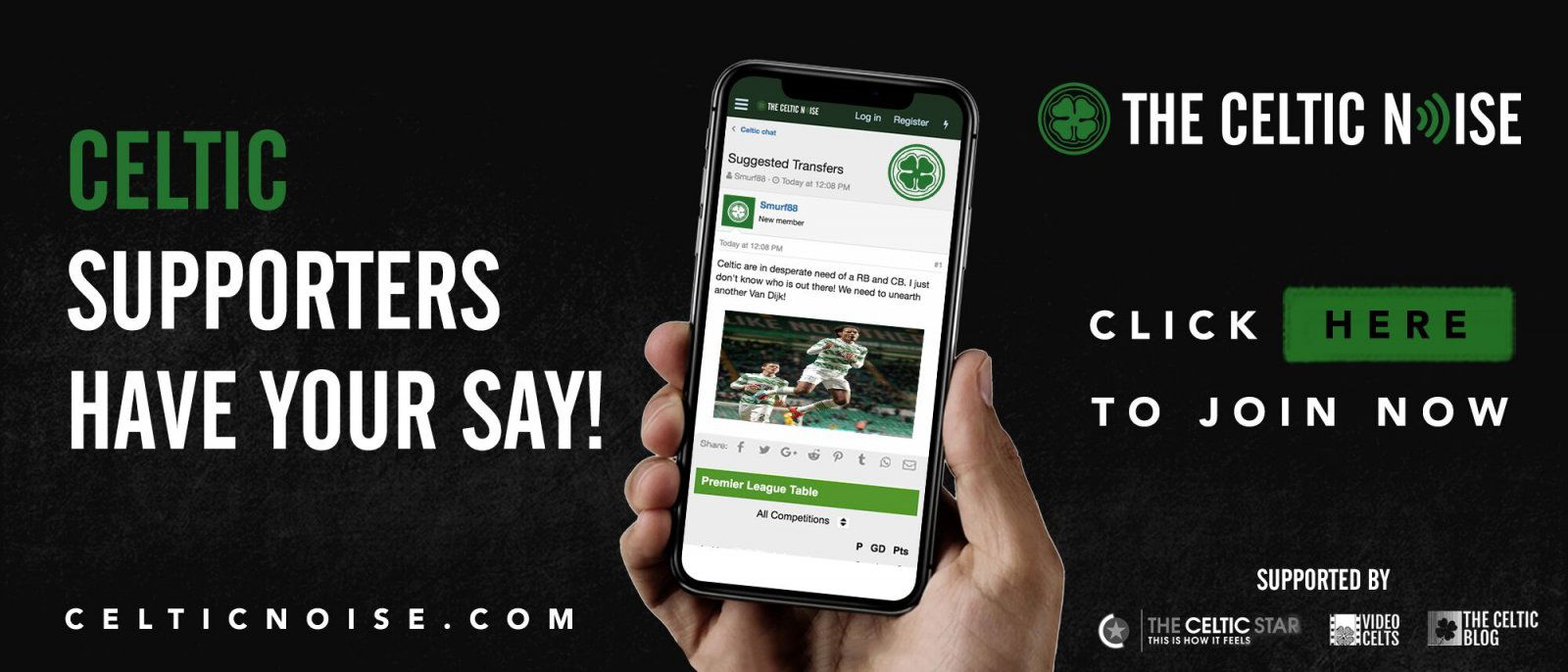 When talking about their game against Hibs tomorrow night, he said of Neil Lennon that managing against the Ibrox side was "his big game."
And there I thought Hibs big game was against Hearts?
It's another oblique reference to us, another sign that Gerrard believes that anyone with a Celtic connection is focussed on nothing else.
What it shows, of course, is that Gerrard is focussed on nothing else.
This has been fairly constant since the day and hour he walked into the club, but it was there before he was.
It's there in King's determination to spend them towards an early grave. It's there in the sackings of three managers (one of them, poor old Murty, twice) since Brendan took over, and the sackings of four in total since his board grabbed control. It's there in his attacks on the SFA and SPL and the "Celtic minded" people who serve on their boards.
That whole club has one focus; overtaking us.
They cannot see anything else, which is why "minor problems" – like other clubs – keep tripping them up.
So yes, when Ryan Jack says nobody at Ibrox is thinking about that game, I kind of have my doubts.
There's nothing else on their minds at all.
You can discuss this and and all the other stories by signing up at the Celtic Noise forum at the above link. This site is one of the three that has pushed for the forum and we urge all this blog's readers to join it. Show your support for real change in Scottish football, by adding your voice to the debate.
Related posts