I have been watching football for 30 odd years, as a young child only really interested in Celtic.
And up to a point that is still the case.
But, as happens with any subject or hobby you are interested in, you grow and understand more about it.
In Glasgow in the 80's football was the only option for boys and sport.
So not only did you watch, you played.
I played, for local teams, for my schools, and as an amateur. As I grew up I learned the tactics of the game, the history of it, and I am fascinated at how it has continued to evolve. You look elsewhere and watch and learn. Millions of people all over the world are the same.
I can never remember a time when so many teams playing to not lose goals, to not take a hiding, have been worthy of "they deserved something from the game."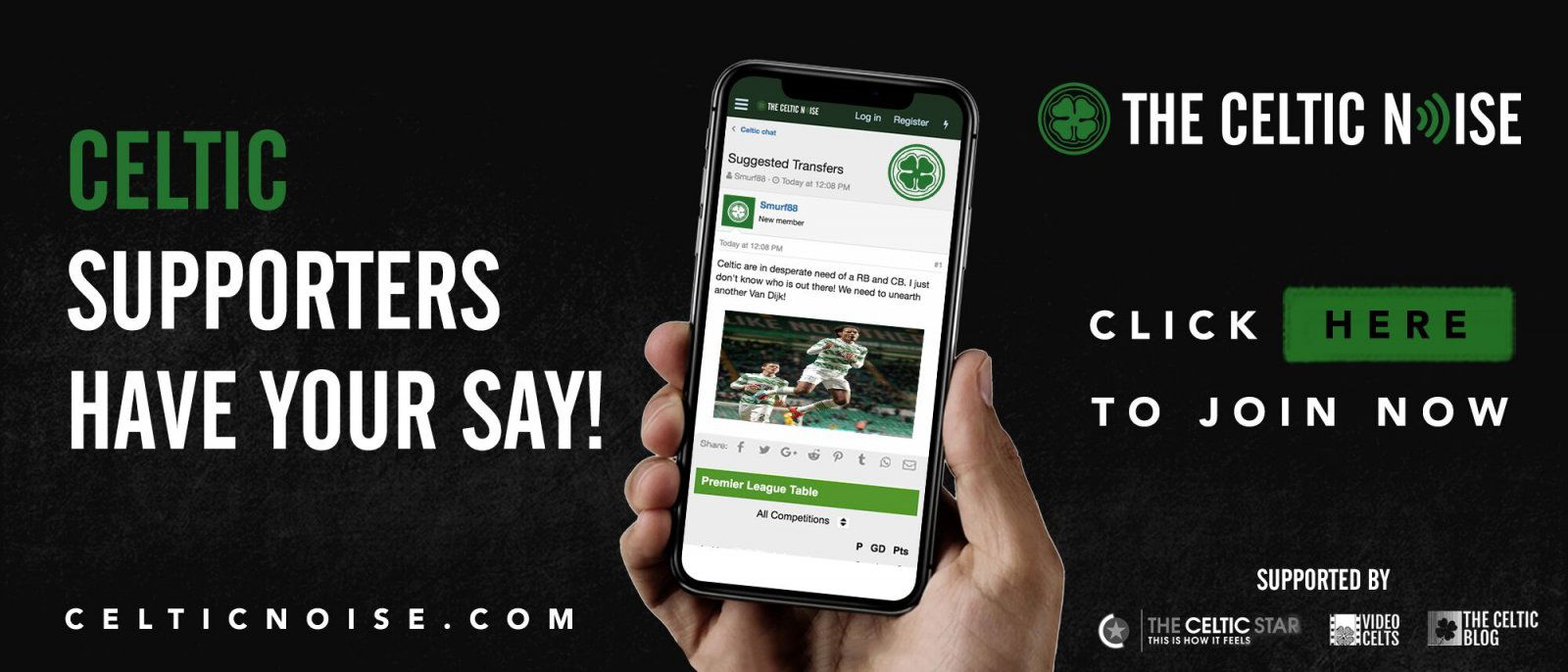 Now, it happens; we have done it in Europe, against a Barca team in the Camp Nou, we were battered and got a 0-0. In football all over the world teams are drilled in defensive positions and tactics when they are coming up against better teams.
But this has only very rarely been a reason to say they deserve anything.
Until now, until it's Celtic doing the winning.
On Sunday, Aberdeen came to mug us, not to beat us playing football. And fine, it has worked before, they have that right, but it sticks in the craw to be told after it they they deserved more from the game. They did nothing up front. Their midfield was bossed by ours.
Why does that lack of quality deserve anything?
Motherwell on Wednesday were the same; they were physical and keep it tight, which, again, is their right (as long as it is within the laws of the game) and they snatched a draw, but why does anybody reckon it was a deserved draw?
This season alone, we have heard how Aberdeen were lucky at Ibrox on the first day, lucky against Hibs in the League Cup quarter final and again in the semi against Sevco.
But with us, they deserved more than they got?
I would ask why, but we already know.
We know why they can beat other sides and considered lucky … but lose to us and we're the lucky ones.
Scottish football, your double standard is a joke.

Dave Campbell is a Celtic fan and blogger from Glasgow, who's sick of negative football getting all the praise.
You can discuss this and and all the other stories by signing up at the Celtic Noise forum at the above link. This site is one of the three that has pushed for the forum and we urge all this blog's readers to join it. Show your support for real change in Scottish football, by adding your voice to the debate.