When Scott Sinclair sat in front of the media the other day to talk about the game on Saturday, he placed all the emphasis on football.
The playing of football.
Of doing the right things on the pitch, with the ball.
Hardly revolutionary stuff.
Exactly what we've come to expect from this team though.
There is nothing on our player's minds but putting on a show.
Brendan talks about these matches like a consummate pro.
The man oozes the sophistication and the class you associate with the top managers. He promises that we will approach the game in a manner that pleases the fans. There will be no playing for a draw. The focus is on every player being at his peak, to doing things in a professional way.
Nobody at Celtic has to be psyched up for this.
Nobody at Celtic has to reach back into the past for the correct state of mind.
This is not the biggest game we'll have this season, not by a long shot, and it would do the players no good to keep on hearing about how it is. Its importance lies in what defeat will do to the opposition. If we were to lose, we would carry on as before, blocking out the inevitable hysteria in the press.
There's a lot of football still to be played.
More than anything else, there is a quiet and disciplined confidence about our team right now.
Nobody is making grandiose predictions, and why should they? This is one match, not the entire season. This is three points, not a title decider. Winning there is something we've become accustomed to. There's no fear-factor any longer.
Across the city, you could not hope to see a greater differential in the mind-set and the approach their club is taking.
If it isn't dangerous stunts like cutting our allocation to win whatever narrow advantage it gives them – it won't by the way – it's Gerrard in the papers haranguing his players, trying to shame them into showing up, and an assortment of idiotic ex-Ibrox players traipsing through the newsrooms with "advice", none of which will be of any value at all.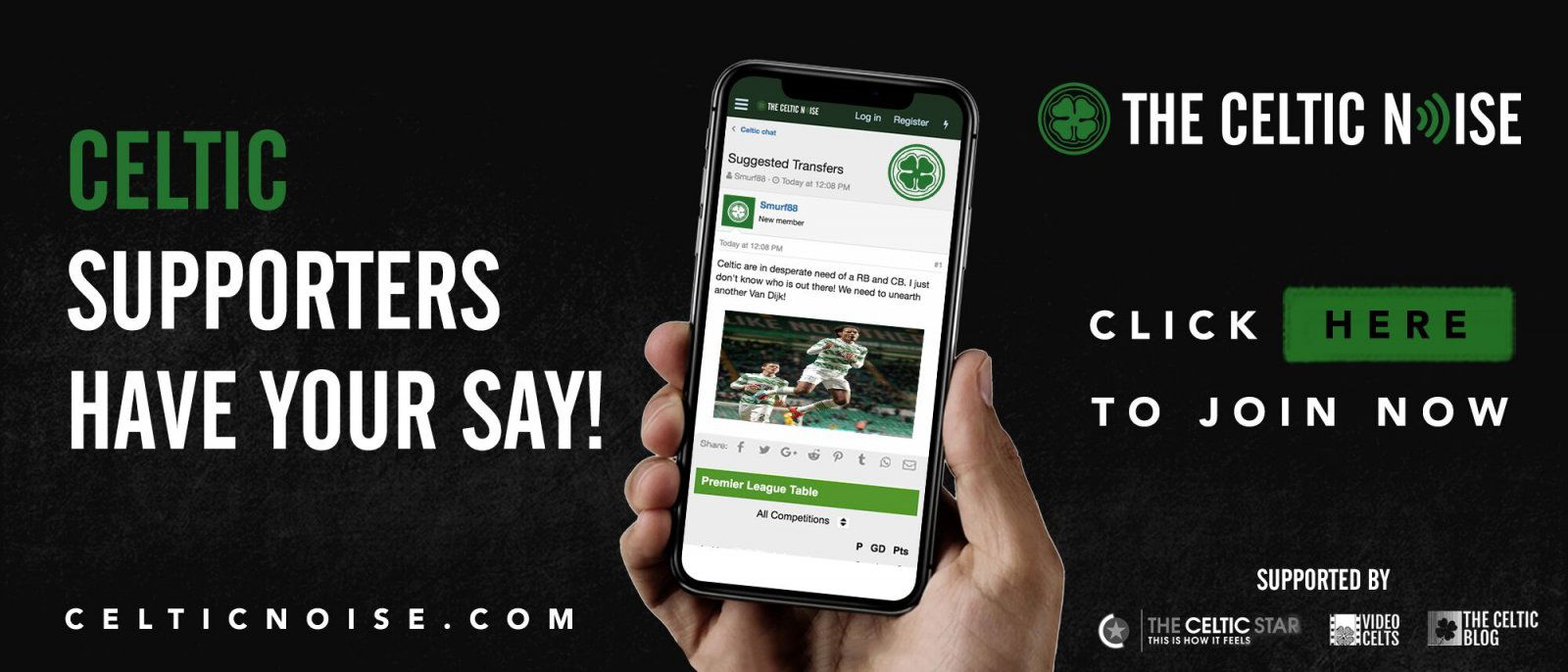 Lee McCulloch's has been especially laughable.
He wants them to try to intimidate us on the park as well as off it.
He thinks the sight of their players so "pumped up" that they want to fight each other in the tunnel would be a sign that they "got it."
What an eejit that man is.
His assertion that it was that "passion" that saw them secure the win in 2012 when we went there to be crowned champions is absolutely barking.
The official record will recall that two Celtic players were dismissed for first bookable offences and Neil Lennon didn't even get to sit in the dugout for the second half after being ordered to the stand; we must have been pretty up for it ourselves to get in that sort of state, although actually what I remember was one of the most scandalous refereeing displays I've ever seen in all my life, and that clearly had a material influence on the development of the match and the result.
All this nonsense about "remember who you represent" – a six-year-old NewCo which is spending its way to the grave – is supposed to instil the right attitude in highly paid footballers so that they show up and try to overcome their limitations on the day. Hey, if the attitude isn't there already then it's not going to be, and I can understand why certain people in the Ibrox dressing room have decided to treat Gerrard's constant droning as background noise.
As I've written before, if you're a manager who has one card to play and that card is the old "rule by fear" one, what do you do when it becomes clear that nobody is afraid of you? Some residual respect for what Gerrard did as a player may exist in the Ibrox dressing room, but that won't stop the doubts about his performance in the dugout, or his atrocious way of handling his players. It has gotten so bad that some of their fan-sites are now talking about it … and you can be sure that a lot of the people in his dressing room are doing the same thing.
Into the mess, yesterday, dropped Alfredo Morelos and his interview with a website in Colombia where he reiterated his hopes that a big offer comes in for him in this window.
It's already pretty well known that his name is being bandied about England and in certain circles abroad; Phil has done a couple of pieces on it, and Gerrard's very public threat over the issue confirms that he, himself, is well aware that people inside Ibrox would welcome such a bid and that he might not have much say in the matter.
His clear threat to quit is a bluff they think they can call; after all, if they're also having doubts about his abilities as boss what better way to get him off the premises where nobody has to worry about finding four years' salary to pay him off?
On top of this, their club is squealing about its "injury crisis", which lays the ground perfectly for their excuses once the game is out of the way. They forget that we've had injuries all season long. Gerrard's plea to the players to "give it once last push" makes them sound exhausted, on the verge of collapse.
He forgets that our team has played exactly the same number of games, and although our players will welcome the break nobody is dying on his feet.
Gerrard has also hinted at throwing in a number of players who are less than 100% fit. That would be as stupid a move as he could make. Brendan has a decision to make about Tierney; unless our young full-back is ready he will not be risked. Only one thing is worse than having to leave out a senior player because of injury; keeping him in the team in spite of one, and thus going out there carrying a passenger.
That will be the danger area of the pitch for the Ibrox club; I would prefer Tierney was in place, obviously, but if we have to do without him there I trust the manager will have Callum McGregor providing cover to whomever is. I am not unduly concerned.
As far as their injuries go, I hope every one of their rag-bag mob makes it.
The idea that McAuley and Goldson might not be there actually disappointing me somewhat as they have been laughably bad whenever I've watched them in this campaign. Midfield "hard man" Ryan Jack has been owned by Scott Brown over and over again. Lee Wallace isn't remotely ready for playing 90 minutes against James Forrest and neither is Flanagan who's desperate flailing in that position has been hilarious any time we've had the pleasure of watching him.
The simple truth is, they don't have the firepower to hurt us the way we do them and all the talk of them trying to rough-house us out of the match won't change that. They can come into it with all the passion they can muster; the game will be won by the team with the best players, and if ours show up meaning business on the day that's the ball game.
We have too much in every department; that's the bottom line.
We have goals in every section of the team, and that is going to be what makes the difference.
Let's face it, when sides with a fraction of our resources can tie that defence in knots – as so many have already done this season – then we can certainly give them the run-around.
In the end, this is all about what we do.
They can harken back to the grand old days of yore in an effort to find inspiration, and they can kid themselves that invoking the name of a long dead club will have some impact as they like. They can blare Simply The Best from the tannoy and pretend that their six year old club ever was.
They can even ban our fans from their ground, for whatever tiny lift that gives them on the day. As Brendan said, it's all well and good if your team is doing it on the pitch but if they are struggling and that home support turns against their own players … an entirely different dynamic takes hold.
None of it will matter if our players show up on the day with only playing football on their minds.
Because everything else is white noise, and our club has gotten very good at shutting it out and getting on with the business at hand.
Everything you hear about how big this is, how important it is, about mind-sets and mentalities and playing for pride and psychological hurdles … it's all coming from one club, the one that can't keep it shut, the one that obsesses over us every single day, and they can't stop doing it, even though it's grinding them down, even though it's going to kill them.
You can discuss this and and all the other stories by signing up at the Celtic Noise forum at the above link. This site is one of the three that has pushed for the forum and we urge all this blog's readers to join it. Show your support for real change in Scottish football, by adding your voice to the debate.