About a year ago I considered doing something a little unusual.
I considered writing a bunch of articles and putting them in "cold storage" along with screengrabs to prove the time and date on which they were completed. I wanted the point to be about the predictability of our media.
Yes, I sometimes have way too much time on my hands folks.
One of those pieces was going to be about Callum McGregor.
It would have been a story linking him to some mid-table English team.
I could have written it, filed it, photographed it and left it there and been content that its publication time would come.
I could have posted that piece today with barely an edit, except maybe for the name of the club.
After Dembele went, this was always going to happen. I just wonder what took the media so long to get around to it. The answer is sort of obvious, really. They've made a handful of pitiful efforts at unsettling Brown, who's in his last year.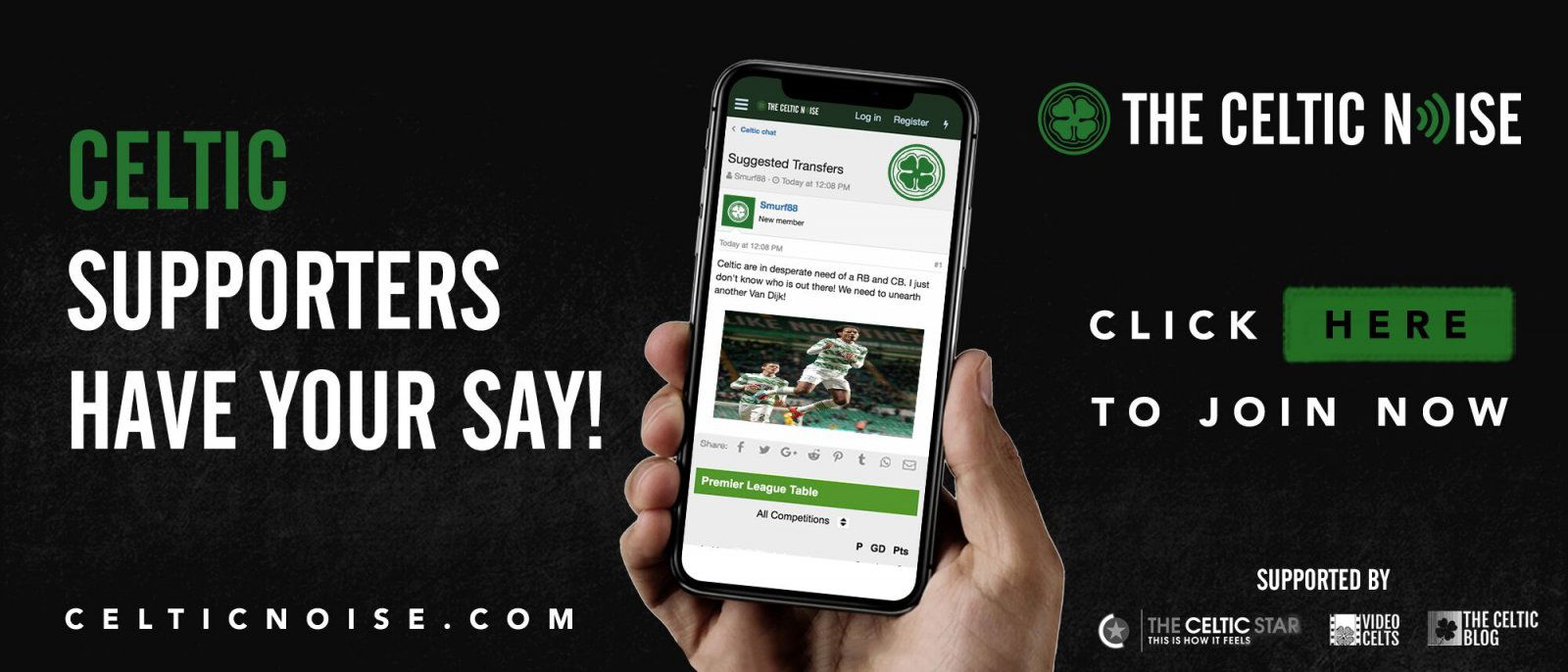 Now that the team has shown that it is quite capable of getting results without the captain that strategy won't bear fruit.
It is Callum who has made the difference. He has slotted so well into the Scott Brown role that many of us, even those who'd count themselves as Callum's biggest fans, are stunned at how completely he's owned that slot. It's as if he's been playing there his whole career.
Do you notice how this never happens to players elsewhere? The media would have you believe that the Ibrox NewCo is reaching for the stars at home and in Europe. Where are the scouts watching their rag-bag mob of players though?
Where's the constant, incessant, media speculation?
Rumours swirl about the likes of Tavernier and Morelos, but rumours are all they really are. The club postures in public about how it would take a mammoth bid to win them away, whilst in private it touts them around England like trading cards in a school playground.
The difference is that nobody bites.
I understand the backhanded compliment implied in English clubs being linked with our players, but paying us a compliment is not what the media is trying to do. "Celtic will be in no hurry to sell," one report said of this nonsense this morning – Callum to Bournemouth; about as likely as me winning a popularity contest on Ibrox Noise – as if there are people in the Parkhead boardroom saying "not this window but the next."
It is nonsense, of course.
Predictable nonsense.
The next set of stories will probably be about James Forrest, and then it'll be Ryan's turn, just in time for Tom Rogic to feature again before the rash of them about Odsonne Edouard after he's put Gerrard's men to the sword at the end of the year. Yes, all this in the space of the next three weeks.
Watch and see.
Nothing is surer.
You can discuss this and and all the other stories by signing up at the Celtic Noise forum at the above link. This site is one of the three that has pushed for the forum and we urge all this blog's readers to join it. Show your support for real change in Scottish football, by adding your voice to the debate.