Today, the Callum McGregor to England story is on rails.
That the story is a piece of nonsense was never going to stop every outlet regurgitating it like Saturday night sick. This was expected, as I said yesterday, but even more insidious is the next move in their wee game.
And that is being rolled out over the course of this week; to try to suggest that Scott Brown is being frozen out and that McGregor is his replacement, at least until an English club buys him.
What a lovely way to try to sew dissention in the ranks.
What a way to try to unsettle players.
There are a number of reasons why this will not work, but foremost amongst them is that I do believe Scott will play on Thursday night. In his position he is still our number one pick. But it's nice that Callum has proven he can inhabit the same role. It gives us options if Brown goes down with another injury or if he's suspended.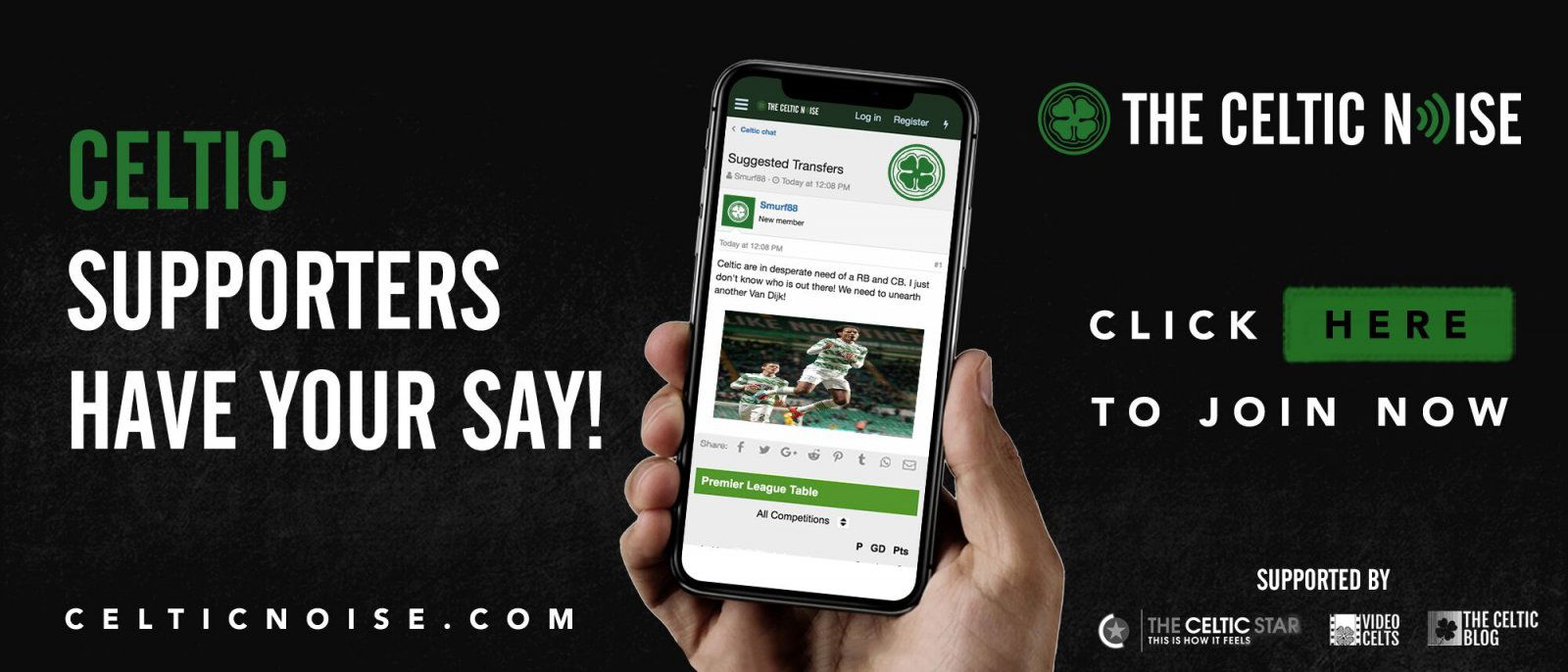 On top of that, the captain of the team does not need to be on the pitch to have influence.
Tom Boyd was club captain for a long time and for much of it he was not a first choice player.
It was his presence, his leadership, his inspiration that mattered, and not so much would he could do on the pitch although there he, too, was exceptional.
The same applied to Jackie McNamara and Neil Lennon.
Brown knows what this tactic is and he has a healthy ego that does not need to be assuaged by playing in every match. He has nothing left to prove in the game. He has seen off all comers. He has excelled at every turn.
He knows his career is in the latter years; sure, he wants to play every week as any top player does but he also knows it's unrealistic and that the club has to start thinking ahead.
He is not the sort to bang on the manager's door.
Nor is he the sort to leave.
The media reckons that because his contract is up that if they can unsettle him by saying he will spend a lot of time on the bench (nonsense, as I've said) that he'll be all the more likely to go where clubs can guarantee him a game each week.
As I said, Brown might not play in every match but he'll play in enough of them to satisfy his need to be out on the park.
I have never thought that he would leave Celtic; I am certain he'll sign a new deal. He will be part of the squad that wins ten in a row.
Finally, and key to scotching this whole notion, is that Callum McGregor is not Brown's natural replacement in the defensive midfield role.
I understand why the media would want him to be; Callum is of more use to us as an attacking weapon where he can score and create goals. Brendan knows that. By the time Brown has left we'll already have a midfield iron man to fill that position.
Until we do, Brown remains the best bet. He's going nowhere and before this season is over he'll have made another 20 Celtic appearances at a minimum. The media's tactics are transparent and typically weak. Nothing will stop this juggernaut.
But they're certainly going to try.
You can discuss this and and all the other stories by signing up at the Celtic Noise forum at the above link. This site is one of the three that has pushed for the forum and we urge all this blog's readers to join it. Show your support for real change in Scottish football, by adding your voice to the debate.
Related posts