Today, in The Record, one of their stupider articles, a piece by a "freelance" journalist named Duncan Castles, who is trying to decode the reasons for Gerrard going to Ibrox by comparing him with Brendan Rodgers. It is a ridiculous piece of work.
Let's start with the Gerrard section, let's get the most flagrant nonsense in it out of the way first; he is at Ibrox because he wants, one day, to be the manager of Liverpool. That may be true in Gerrard's own mind but when you say it out loud to other people the reaction you get is laughter. Whatever kind of boss he is or is going to be, that's a standard far beyond the capabilities of most managers. None but a handful will ever be of that type of quality.
Any sign that Gerrard is that sort of man? None that any of us can see.
Castle's assertion that a significant section of the Liverpool support wants Gerrard to be their next boss is not supported by a shred of evidence either. It exists solely in his own imagination. He's based in Dundee. He no more understands what Liverpool supporters want than he understands what it would be like to step onto the surface of the moon.
Actually, having read the whole article it has the feel of a different piece; the main subject is "Managerial Snakes And Ladders" and seems to be mainly about EPL bosses. It's as if the paper asked him to amend it to make it more relevant to the game up here.
It's just a shame they didn't make it relevant to reality.
The segment on Brendan is frankly absurd, hinting that he was some kind of washed-up has-been when he left Anfield, the kind of manager no club in the English top flight took seriously. And remember, the person writing this thinks Jurgen Klopp's successor will be the guy with the 50%-win ratio across the street.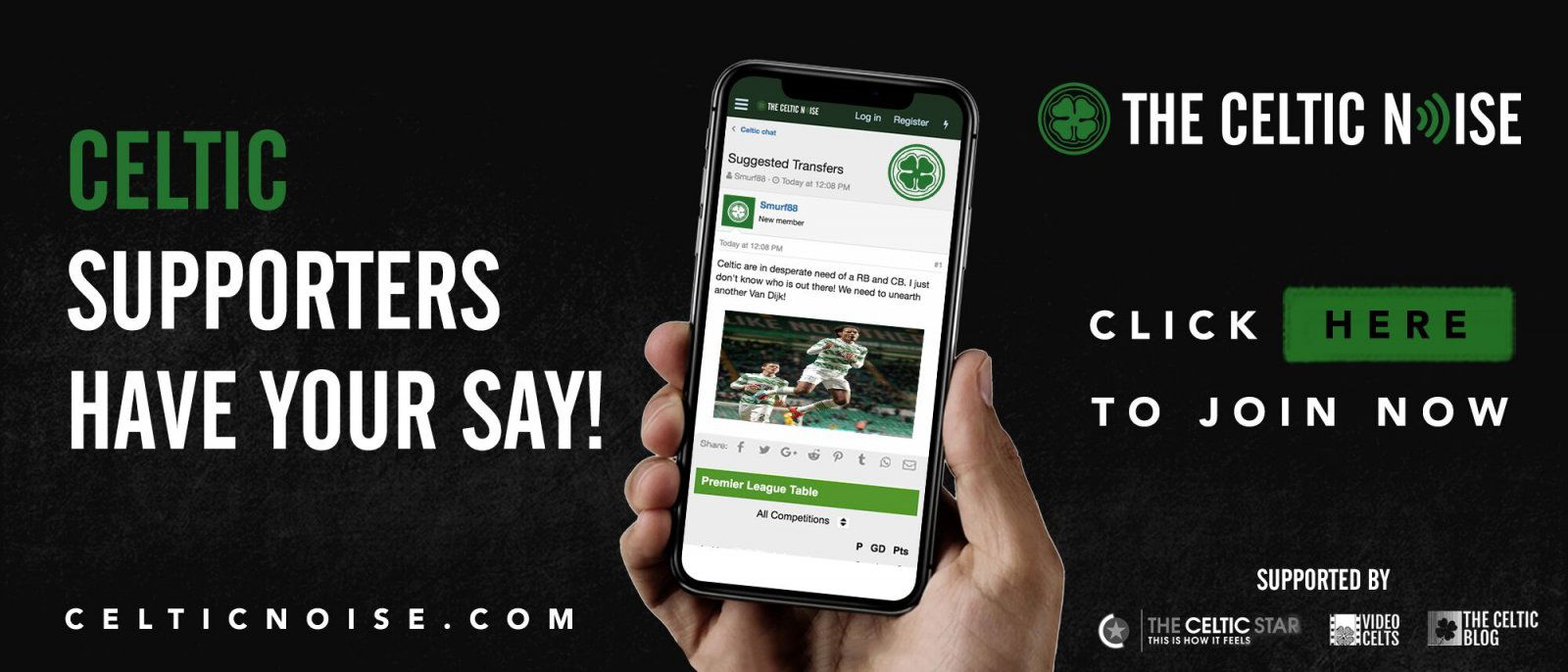 The truth is, Brendan could have stayed in England and made it at another club there with ease. He didn't come to Celtic Park to rebuild his reputation … that reputation was sufficiently intact to bring him to Celtic Park in the first place.
On top of that, there is an emotional connection with Celtic that Brendan has spoken of time and time again. How many times does it have to be spelled out to people before they get it? Our club wasn't some form of rehabilitation for that man, it was one he had dreamed about all his professional life.
Why is this so difficult for certain people to understand?
Finally, there is a suggestion in the piece that Rodgers' success at Celtic Park has enabled him to step up and be considered good enough to manage at a Manchester United or Arsenal. I agree with Dermott Desmond on this one; he is good enough and he always was. But I no more believe that he will be in consideration for one of those jobs at the moment than I believe in fairies at the bottom of the garden and the trouble is the EPL's obsession with bling.
In fact, the writer has the whole article back to front and upside down.
Rodgers decision to come to Celtic has actually done more to harm his chances of a top team appointing him than if he'd stayed in the EPL in the first place and accepted one of the many jobs he could have when Liverpool parted company with him. And Rodgers knew that at the time.
Because the snobs, the arrogant sods of the English top flight, believe this is Mickey Mouse country.
It's one of many (many many) reasons that the idea of Gerrard moving from Ibrox to Anfield is so obviously absurd. Even Martin O'Neill was not considered for a top job down there after leaving Celtic Park and he made that journey via a European final in Seville and one of the best home records on the continent.
Strachan got out of a Champions League group which included Alex Ferguson's Man Utd; we beat them at Celtic Park and almost got a draw at Old Trafford.
He ended up at Middlesbrough before getting the Scotland job.
Rodgers was well aware of all this when he signed on at Parkhead. Gerrard is too arrogant to believe that the Ibrox NewCo could well be the biggest job he gets. But it remains true nonetheless. Nobody is leaving a management job in Glasgow for a top four role in the EPL, not anymore.
Rodgers took a decision based on his love for Celtic and his wish to manage at our club. Gerrard, not to put too fine a point on, was done up like a kipper by King and convinced that the club at Ibrox is the same one that once swaggered around up here like a bully in a schoolyard.
Rodgers will return to England one day, after ten in a row is secured, and he will certainly wind up in an EPL job. A mid-table one until he has proved himself properly to the egotistical crowd down there. It won't take long. Celtic fans have known this from the off.
Gerrard will leave Ibrox, that is just as certain. The manner in which he leaves will be telling; he'll either quit in a strop when he realises he's backed a loser or he will delay long enough to be sacrificed by the desperados on their board, in a quest to save their own skin.
If he ever gets to work at Anfield at all it'll be in a much lesser role than the one he allegedly covets. He was offered an ambassadorship before he left. That should be about the limit of his ambitions; it is realistic, it is an honest accounting of his skills.
And Duncan Castles?
I had to Google this guy in the first place.
Having never heard of him before, I will be in no rush to read his next article.
You can discuss this and and all the other stories by signing up at the Celtic Noise forum at the above link. This site is one of the three that has pushed for the forum and we urge all this blog's readers to join it. Show your support for real change in Scottish football, by adding your voice to the debate.