If you'd asked me just six months ago if I thought we'd see the performances from Ryan Christie which we are now I would quite possibly have concluded, with some regret, that we certainly would but that we'd not be watching them at Celtic.
Ryan seemed to be heading for the exit after two loan spells at Aberdeen, and rumours that he was not going to be offered a new deal with us. The idea made me sad, but I always believed that he was a supremely talented player and certainly one who was too good to be languishing on the bench at our club or any other.
I had taken to calling him The Great Ryan Christie before we'd even signed him.
From the moment he broke into the Inverness Caledonia Thistle side as a teenager, you could tell there was something special about him. I had written of him as Scotland's outstanding young player at the time, and when news broke that he was signing for us I thought we had a real star on our hands. But not every player can cope with such a big move; the fear was ever about whether Ryan could cope with such a fierce spotlight on him.
He did well at Aberdeen, but there the expectations were less and, to be blunt, although his performances were good he seemed to have regressed as a player from his days at Callie. You got the feeling that he'd perhaps lost a little something in his struggle to get into the Celtic team.
I feared the worst for him, I really did.
I wrote an article mourning what might have been when it looked as if he was going to be let go by the club.
Even writing it, I was haunted by the nagging worry that if he didn't get his chance with us that he would move somewhere else and rediscover his form again.
I was genuinely pained by the thought that we might yet see Christie running riot in England somewhere, and going on to become a huge star. Failing to hit his stride at Parkhead didn't preclude his doing it elsewhere; perhaps it was just that being a Celtic fan was weighing heavily on his mind.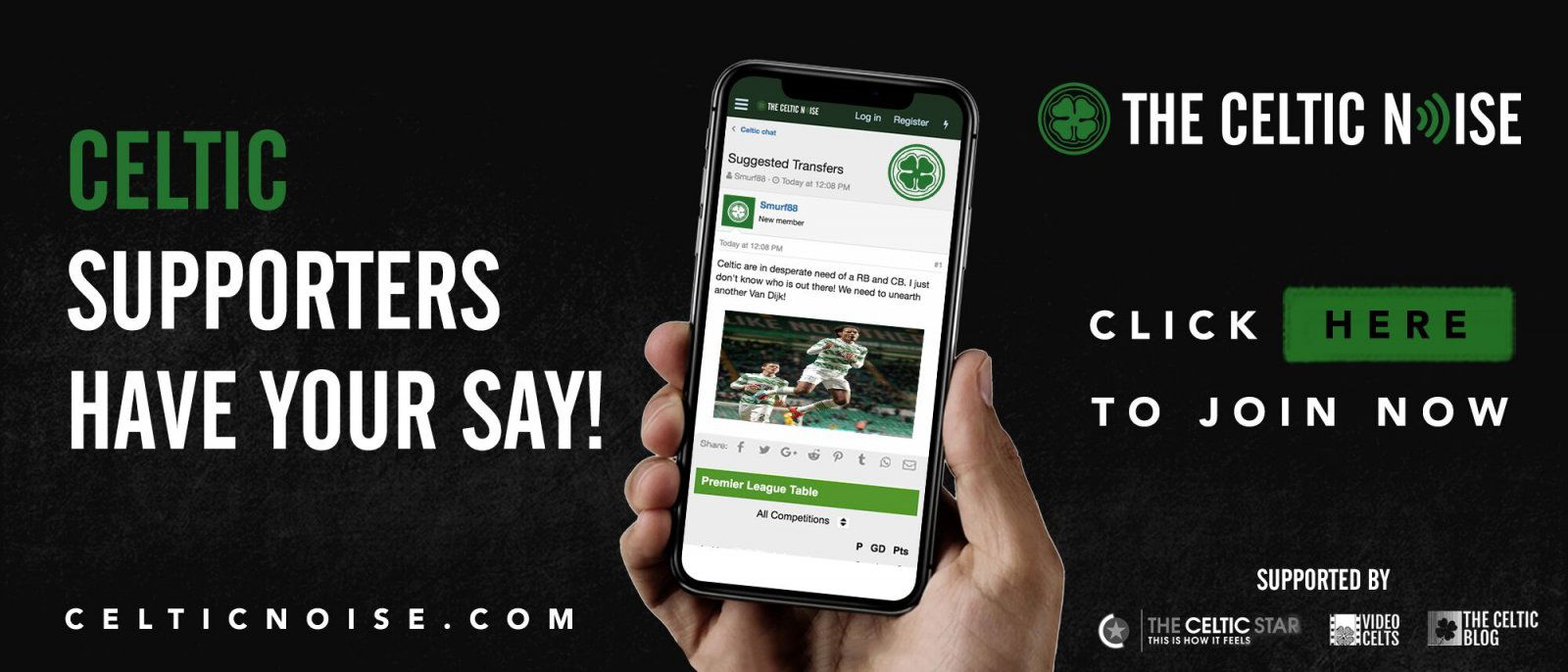 There's a difference between playing for a big club and playing for your boyhood heroes.
That is a different sort of pressure again.
When he got a start in the League Cup semi-final I think most of us believed that it was his last chance to shine.
Even I, who'd been waiting for him to show his stuff for years, would not have predicted the impact he had on that game.
He was sensational.
It's not an exaggeration to say that everything flowed through him.
He has not looked back since, and amongst his accomplishments are a cup winning goal and a strike for the Scotland team.
Ryan Christie has arrived, and watching him is like having a brand new signing. His new deal means that if we are now seeing the emergence of the footballer the club believed was there all along that he will definitely be showing off those skills as a Celtic player.
If, as some have predicted, Scott Brown does not make the midweek starting eleven it will not be Callum McGregor keeping him out of the team. Callum is a first pick in whatever the composition of the midfield turns out to be. He is undroppable.
Forrest on one wing and Sinclair on another picks itself.
Tom Rogic or Olivier Ntcham is now a debating point … but of course it wouldn't be if Christie had not exploded into sudden life and colour.
If Brown drops out it will be because Brendan is building the midfield unit around Ryan.
I cannot think of, nor pay the player, a greater tribute.
This is what taking your chance really looks like.
It is a pleasure just to watch him play right now.
You can discuss this and and all the other stories by signing up at the Celtic Noise forum at the above link. This site is one of the three that has pushed for the forum and we urge all this blog's readers to join it. Show your support for real change in Scottish football, by adding your voice to the debate.