The Scotsman has never exactly been the newspaper of the intelligentsia.
It has not exactly pushed the boat out in its hiring practices either.
Because its writers are notoriously awful, and the worst of them, who gets the occasional honorary mention on this site for the absolute dross he turns out, is Joel Sked. He is to "journalism" what a roadside hamburger stall is to "eating out."
Today he's done an "article" on the Spanish media's reaction to Celtic drawing Valencia. They say that good journalists find stories and that great journalists conjure stories (not invent; conjure) … today's average tabloid hacks construct stories, cutting and pasting them from elsewhere.
It is an art they don't teach you at the best schools for the profession.
These stories are not reportage.
They do not break news.
But they are not opinion pieces either because they contain no insight.
They offer no analysis. They are the definition of clickbait, but even that term does not quite get there because there is an entertainment aspect to clickbait which is wholly missing from The Scotsman's lazy daily round-up of actual news stories from other newspapers.
Before we go on, ponder that for a moment.
Do you remember the days when a newspaper would never voluntarily have featured any story involving one of its rivals? They actually competed with one another for the big articles, the breaking news. They even stole stories and claimed them as their own.
Now desperate hacks from failing newspapers actually trawl for clicks and hits by doing a rundown of what appears elsewhere, most of it of the same pitiful standard.
When a profession requires excellence that's what it produces.
When one requires people simply to log in, cut and paste, press Post and file their expenses, this is the result.
This is Scottish sports journalism in 2018, at the mainstream titles.
To get real news here you're forced to read the blogs.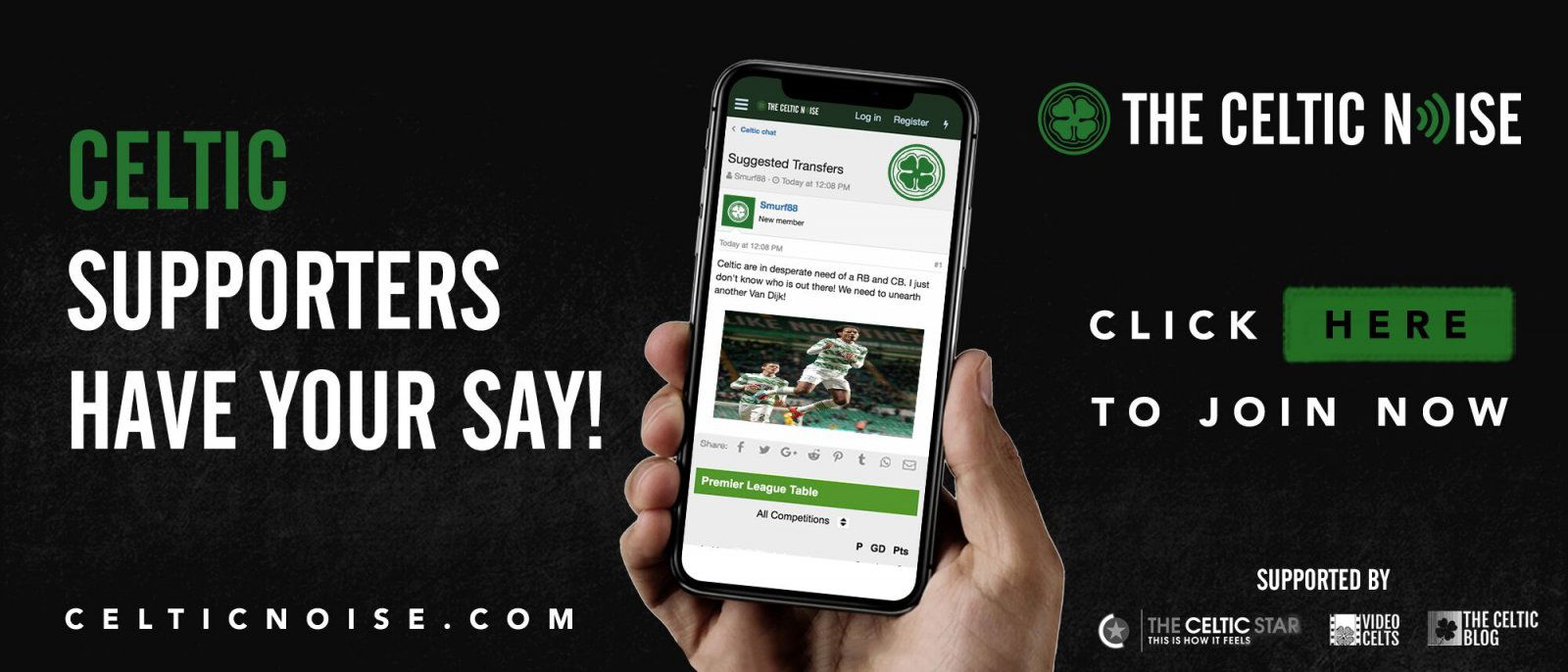 England has a proper professional class of writers, and titles like The Guardian produce sports coverage which is absolutely unmatched by anything here. Their cadre of brilliant wordsmiths, Jamie Jackson, Barney Ronay and Jonathan Wilson in particular, are so far in front of their Scottish counterparts that it's frankly embarrassing. And nobody should be under any illusions that their output is in any way strained or dull.
I read those guys for illumination and insight but most of all for the sheer entertainment of it.
Read Wilson's blazing attack (Attack! Attack!) on Mourinho's football philosophy from earlier in the season, after watching Utd struggle for the umpteenth time – ironically enough, it was the game against Valencia, at Old Trafford. The article is pure poetry.
I don't expect The Scotsman to produce quality such as that.
But they make no effort to produce quality at all.
Sked's latest piece is typically weak, but to his credit he has managed to find a level below even the bottom of the barrel and as far as I'm concerned that does take work – of a sort – and effort. In fact, when you see someone aim low and hit the mark with such precision it forces you to consider that it might even have required a little blood, sweat and tears.
He opened with Marca, who's coverage of sport in Spain is the equivalent of The Guardian's standards. They had an interesting take on how the Spanish clubs as a collective fared in the draw, pointing out that all had difficult games.
Sked wasn't looking for that; he found a semi-negative report to focus on, from "local paper Levante" calling theirs "a more positive spin."
Positive for who? The Scottish club, who's audience his tabloid is meant to cater for?
Of course not.
Positive for those who think Celtic will lose heavily and want some affirmation of that in the Spanish media.
And yet all that particular paper says is that Celtic is not the European force we once were.
That Valencia aren't either appears neither here nor there.
Levante's contention that we are "Glasgow's historic Catholic team" is included in Sked's article, with no qualifier whatsoever, in spite of it being utterly irrelevant to anything to do with football and an assertion that has been demonstrated as pure bunk over and over and over again. It is usually only referenced by those who are astoundingly pig-ignorant about our club; quite why Sked has included that line, which he could easily have excised, is anybody's guess.
But the headline of Sked's piece was the screaming indicator of the lunatic ramblings to come; "'Eclipsed by Rangers' – Spanish press react to Celtic's tie with Valencia" it reads; in the headline alone he has elevated the fevered scribblings of another "local paper" – think The Daily Record with writers whose suntan doesn't come from a bottle – to cover the entire press in Spain, which as you can see is a piece of arrant nonsense.
But the article itself, which he chooses to headline the piece, is so honking that only a writer absolutely disconnected from real events could have penned it.
Using it to highlight the coverage of the tie in Spain is the spiteful act of a troll.
The piece is impossible to take seriously as a written commentary on the game; it could have been written by a particularly ill-informed blogger, which I'm pretty convinced it was since Super Deporte, where this appeared, is styled as an "online newspaper" in the way Glasgow Live is.
The writer can't even get the basics right; he thinks Scott Sinclair was the player we sold to Southampton in the summer, which is pretty unforgivable since it was our winger's goal against Rosenborg which actually got us through.
And this is the piece Sked has no problem associating his own name with.
Most writers would run from any association with such poorly written fare; one Daily Record reporter fumed at me earlier this year for mistaking one of his colleague's atrocious pieces with something he'd written.
This is the first time I've ever seen something so shoddy embraced instead.
"Celtic do not dominate in Scotland, and suffered until the last minute to qualify in the tournament. They have been overshadowed by their neighbour, Rangers, on the domestic front," it reads, in apparent complete ignorance of our seven trophies for seven haul, two trebles in a row, the League Cup so far this season, and our having a game in hand over the Ibrox club.
Oh yeah, and we're still in Europe whilst the Ibrox NewCo went out with a mere six points in six matches, in a group where the three other clubs sacked their managers during the campaign.
The article goes on to say that, "Rangers, promoted two years ago to the Premiership and with Liverpool legend Steven Gerrard as coach, have eclipsed in the press and also in the league table." As Sked hasn't bothered to clean up the grammar, and basically did nothing more than a cut-and-paste I feel no obligation to do anything different.
But you do have to admit that the writer has a point about the press, albeit he lacks a clear understanding of the media here, how it operates, and how many of its members are so far up Gerrard's posterior that it offers them a partial alibi for their inability to properly scrutinise his record.
In truth though, positive coverage of Caixinha, of Warburton, of Murty, of McCall and even of McCoist, eclipsed that of their Celtic counterparts.
Right up until the moment they were all sacked.
You can discuss this and and all the other stories by signing up at the Celtic Noise forum at the above link. This site is one of the three that has pushed for the forum and we urge all this blog's readers to join it. Show your support for real change in Scottish football, by adding your voice to the debate.