Today there seems to be a lot of happiness amongst the fans that we're moving fast in the transfer market.
And I like that we are moving fast.
I like that we're throwing ourselves into this and not wasting time for once.
At the same time, I'm not blown away by the first names out of the hat.
It's clear that Manny Perez is one for the future; Celtic's future.
He's going to sign a permanent deal with us. It's just not that obvious what we get out of this new one, the apparently imminent signing of Timothy Weah on loan from PSG.
I know next to nothing about Timothy Weah except that he has a famous name.
I'm no longer impressed by famous names.
The club across the city appointed one as manager, with zero experience in that role.
Timothy Weah has next to no experience in first team football, so forgive me if I'm a little cautious about hailing this as a masterstroke.
It's typically Celtic; it cost very little, but it generated some headlines, and it plugs a short-term hole.
I can understand all those things.
Griffiths just signed a new deal and presumably will be back at some point.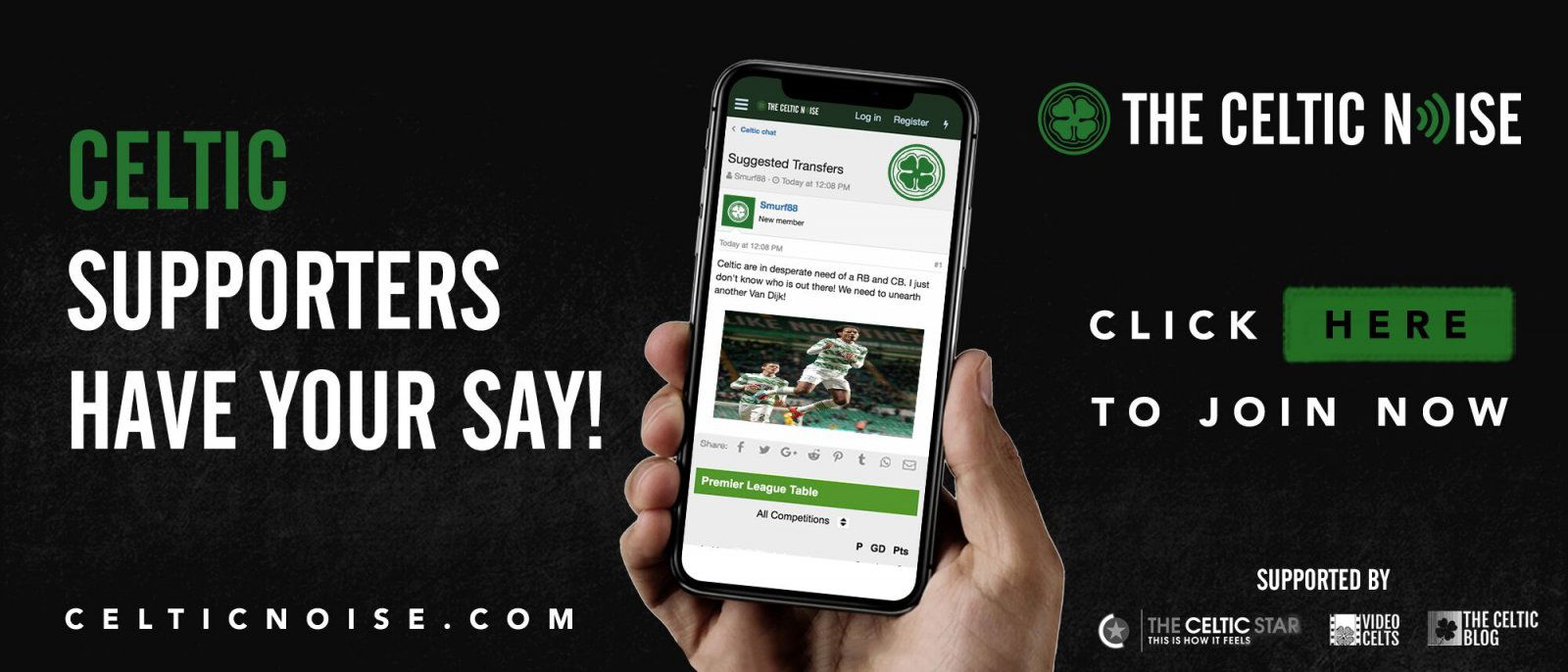 That leaves us needing one first choice striker to replace Dembele and one short-term option to backstop Leigh.
I do get it.
But there were other options here, experienced options, and ones that would have left no room for doubt at all.
I hear that other clubs were sniffing around, and that's good and some of them are big clubs, but there was a lot of interest in Musonda as well and he, at least, was coming for 18 months. This is a six-month loan, and I'll be amazed if he plays more than a handful of games.
Without an option to buy it looks like us doing someone a favour and not the other way around.
To be blunt, this isn't the option I was hoping for and I won't be convinced until I actually see what he can do in the Hoops. If he wows us, great, but then we'll have to endure press nonsense about how we should "enjoy it whilst we can."
I'm not bothered about all that, but this is why I dislike loan deals in the first place, unless they are for a longer period.
This puts the spotlight on the board though, and for the rest of the business in this window. They can claim a coup here all they like, but the manager wants to see that the club is serious about moving forward and this deal is just filler. Filler with bling on it, yes, but nothing more.
We were told that lessons have been learned from the summer.
Brendan wants to see the colour of their money, and frankly so do we. This deal is nice as far as it goes, but we don't know far that is yet and in terms of getting us prepared for next season's Champions League qualifiers goes, it's nowhere whatsoever.
Let the other lot get over-hyped by every player they manage to squeeze through the gates; I'll be excited only when we deliver the next-level quality the manager has been talking about. This kid, for all he might do ten years from now, ain't that.
You can discuss this and and all the other stories by signing up at the Celtic Noise forum at the above link. This site is one of the three that has pushed for the forum and we urge all this blog's readers to join it. Show your support for real change in Scottish football, by adding your voice to the debate.