Three more points and we extended our lead at the top of the table.
It was a fairly routine day's work all in, and the league now has a very pleasing look to it again. There is clear blue water between ourselves and our so-called rivals once more, and with our game in hand coming up in midweek we have a real chance to start pulling clear.
Ibrox seems a long way back, doesn't it? And of course, it is because as I said at the time, and which the Ibrox fans refused to accept, it was three points and nothing more. There was no psychological trauma inflicted on our club, we simply moved past it and started looking forward to the next game.
We breezed by Hamilton today, as we did with St Mirren and Airdrie.
There is no sign whatsoever that we are suffering any kind of hangover.
Whilst Brendan continues to get it right on the park, another window draws towards it closure and the crucial jobs still aren't done. Today The Green Brigade made it clear how they feel about that, and they spoke for much of the support in their conviction that only by giving the manager what he needs to do we stand a chance of keeping him in post.
The magic words were "Ten in a row is not a project."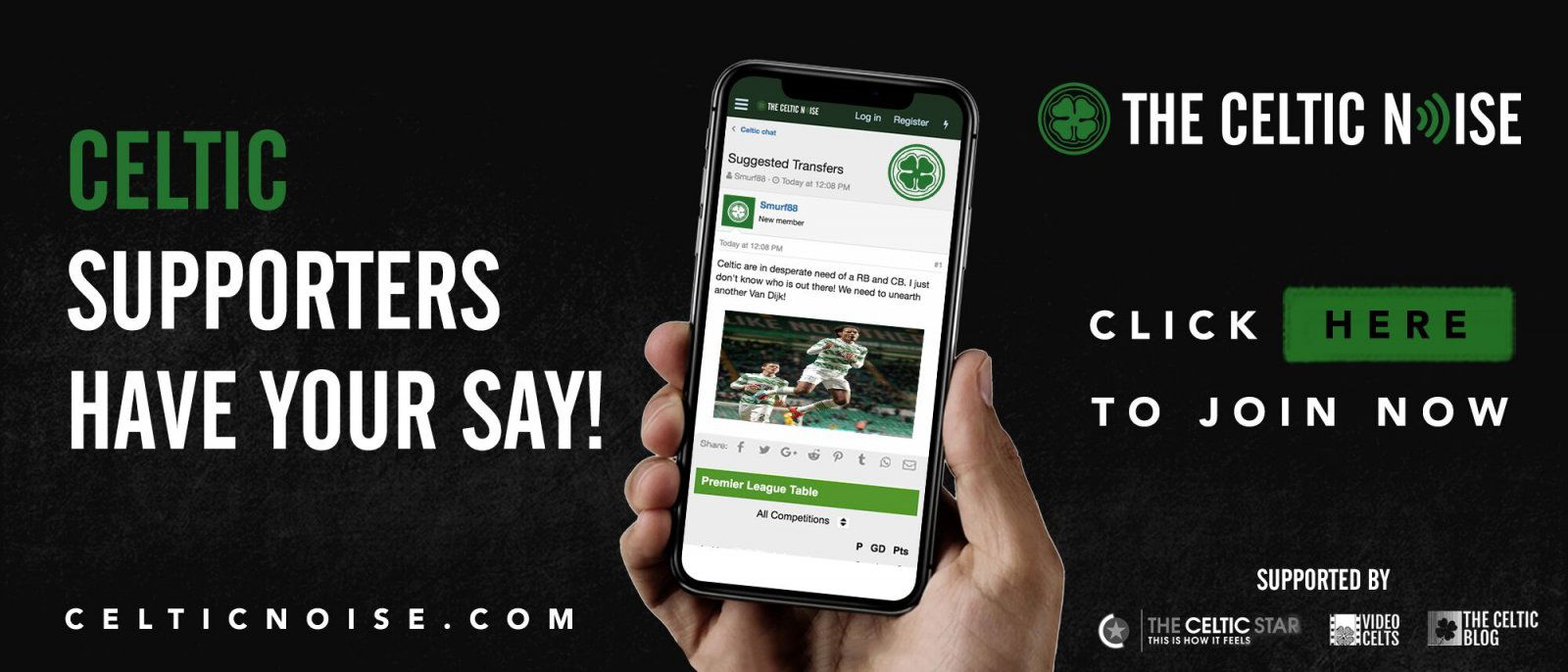 Those words had better be getting through to them, because if that accomplishment is put at risk then there will ninety-nine kinds of Hell to pay.
Whether it's Kilmarnock mounting some kind of miracle, or King spending his club to the brink of the abyss Celtic fans will know exactly who they hold responsible if the holy grail of our revenge and supremacy is snatched away from us now.
This time next week we will have a clear idea of where we are.
The window closes on Thursday night. The Green Brigade were not willing to wait until Wednesday to make it clear where they stand; they know that the clock is ticking and that time is running out. Unlike some, they understand that the stakes are too high for leaving things until the last minute.
The team is doing its part on the pitch.
Scott Sinclair is now back, restored almost to the player he was when he was signed.
What an acquisition he has been; in the first season he was unplayable. In the second he finished our top scorer despite being badly off form. He hit goal number 13 of the season today, and he's always on the hunt for more. Brendan singled him out for praise after the match, and he richly deserved that.
Young Weah was a little off the pace but look at how alert he is, and how he pounces on every mistake the defence makes. He will be a real, real player for us as this campaign goes on. Likewise, Burke who livened up proceedings when he came on with Forrest.
It's proved again that freshening up this team with the right level of quality will never be a bad move.
The team looks a lot sharper now that players know they won't just walk into the team any longer. The manager has options which enable him to change games on the fly. Any money he gets will not go to waste. It's time the board delivered for him.
You can discuss this and and all the other stories by signing up at the Celtic Noise forum at the above link. This site is one of the three that has pushed for the forum and we urge all this blog's readers to join it. Show your support for real change in Scottish football, by adding your voice to the debate.