One of the casualties of the summer transfer window was, as most of us are aware, Celtic's positive and friendly relationship with Hibs, which until the John McGinn saga began to unfold, had led to a number of our players joining them on loan.
On paper that was a good deal for all concerned, and it offered Neil Lennon access to our best reserve players.
That deal was in trouble the minute Rod Petrie started to play games with us over the McGinn fee and one of the most ridiculous transfer sagas we've been part of began to unfold. Nobody forced the player down to Birmingham, but it had already been made clear to us that no offer we made would have been acceptable to the Hibs board.
We did badly misjudge McGinn's intentions, and his desire to join us on a pre-contract deal during this window, but that's a story for another day.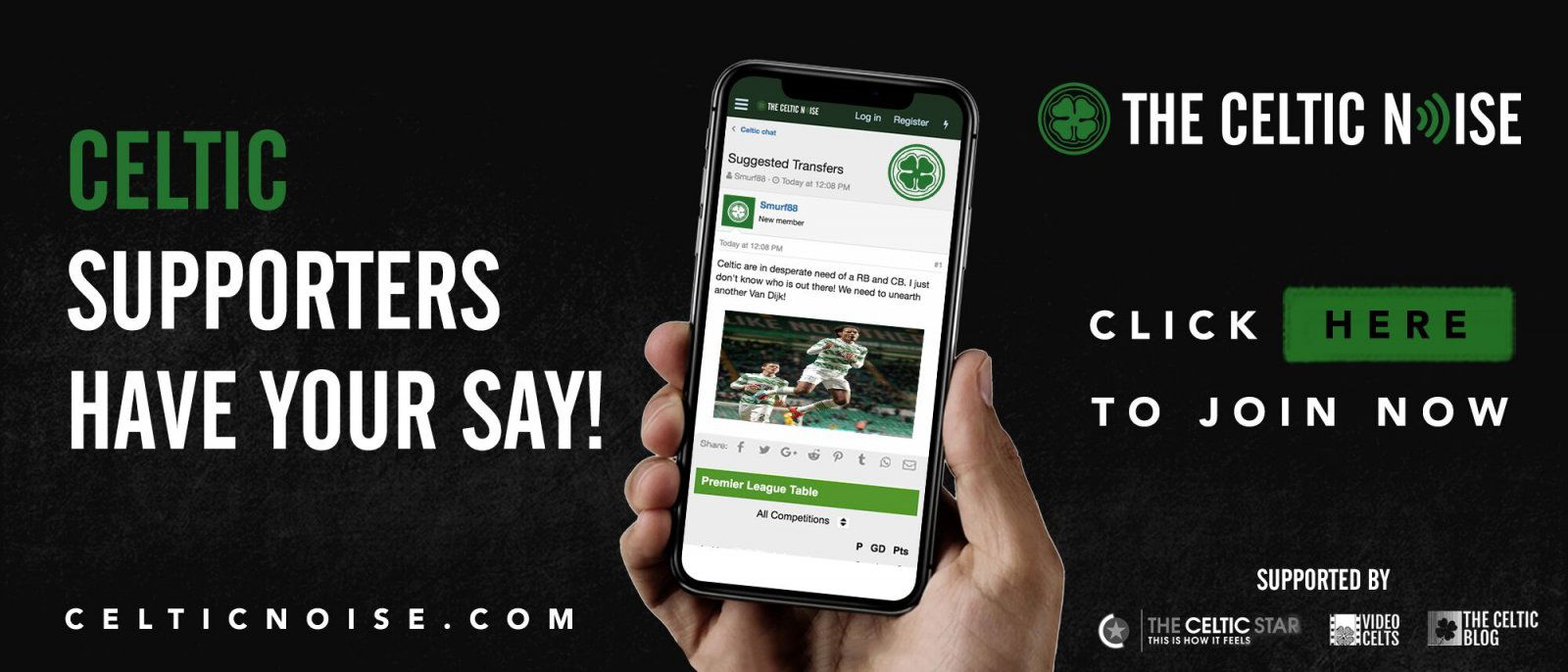 With the Hibs situation still difficult because of the fractured relationship between their chairman and our CEO, it may be Aberdeen who reap the benefits as Lewis Morgan prepares to move out of our club on loan. Brendan seems to have ruled out allowing him to move back to St Mirren, and although Notts Forest and Hull are interested it looks like it will come down to a straight choice between Aberdeen and Hibs and I suspect Celtic will prefer the former.
There he would continue where Ryan Christie left off; that deal was a superb decision on our part and his improvement there was obvious, and that, too, will figure heavily in the minds of our manager and his coaches when it came to deciding where Lewis goes.
I like Lewis Morgan and I believe we'll see him deliver for us in a big, big way but right now he's not ready to make the step up that's required and so letting go out on loan is a move that makes perfect sense. He was, of course, already sort of on loan at St Mirren in the period after we signed him, but for all his undoubted skills he has yet to really crack it at Parkhead.
His going out on loan has a kind of inevitability about it now, and everyone at Celtic Park will hope that the kid shines wherever he ends up. He is far too good to sit on the bench, as Christie was before him, and it will do him good to go out there and get games … and Aberdeen will let us keep our eyes on him as the season unfolds.
Hibs need to find a way to repair the damage the summer has done to the relationship between the clubs.
Petrie's grandstanding was always going to be costly.
The consequences are only just now becoming clear, and starting to hit home.
You can discuss this and and all the other stories by signing up at the Celtic Noise forum at the above link. This site is one of the three that has pushed for the forum and we urge all this blog's readers to join it. Show your support for real change in Scottish football, by adding your voice to the debate.