It felt like a long three weeks, didn't it? I can't remember a period of time between one game and the next which felt as long as that. Even a close-season, if it's broken up by a World Cup or a European Championship, doesn't drag the way this did.
Coming off Ibrox, I knew the media would be full of gibbering loons dreaming of glory on the back of a single game.
I knew that Celtic would be labelled as one defeat away from crisis; thank you to the hacks who actually used those exact words. You never fail to demonstrate your bias or unfitness for the jobs you hold. In short, I knew it would be unbearable.
And it was unbearable, punctuated only slightly by football transfer stories and they turned out to be a disappointment as well. The time dragged like an Ibrox signing's walking frame. I couldn't wait for the game on Saturday, albeit that it was against a lower league side.
The performance was pretty decent overall.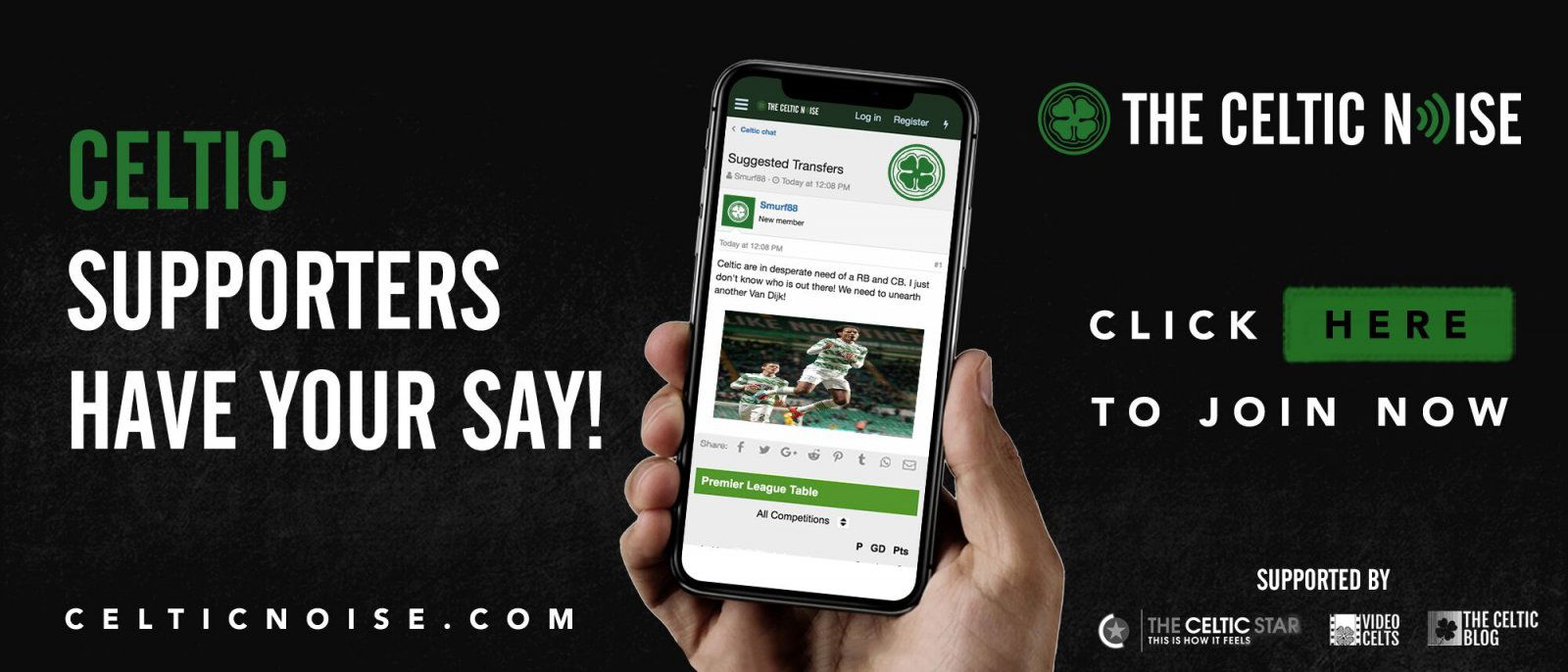 Clearly Weah got all the headlines, but I thought Ralston was excellent. Today's news that he's injured for Wednesday is beyond frustrating. I also thought that Sinclair showed real spirit and heart to keep on going after missing from the penalty spot. He is criticised sometimes, but he remains one of the most important players at the club. In addition, I thought Burke had some nice touches and got himself into good spots.
The highlight, for me, though was seeing Nir Bitton back on the pitch.
He got injured at the worst possible time, as his importance to the first team was only starting to be realised. I am sure that he will demonstrate his ability in the games to come between now and the end of the season. He's a fine footballer and it's good to have him back.
Aaah it feels good to be writing about games once more.
The one on Wednesday can't come quickly enough, and especially as we're back on league business again.
For all the big talk across the city it's important to note that they bottled out of a showdown with Cowdenbeath on Friday because of a little frost on the pitch. They are already wrapping their players in cotton wool, especially those who are edging towards the pipe and slippers age.
We'll see how they fare on Kilmarnock's notorious plastic pitch.
We'll see how Defoe fancies throwing himself into 50/50 balls on it, against Clarke's bruisers.
We have a run of games at home in which to put some points on the board.
It would be good to put a solid lead in the bag early in the year.
You can discuss this and and all the other stories by signing up at the Celtic Noise forum at the above link. This site is one of the three that has pushed for the forum and we urge all this blog's readers to join it. Show your support for real change in Scottish football, by adding your voice to the debate.