The latest headlines doing the rounds, and which send us into the final two days of the window feeling like this is Groundhog Day, a repeat of the summer's fiasco all over again, are about how Celtic cannot compete, financially, with clubs in England's second tier.
That these reports are flagrant nonsense barely needs pointing out. The trouble is, those stories come, at least in part, from statements out of Celtic Park, more in a long line of defeatist rhetoric which is being used as an excuse for relative inaction in the transfer market.
Celtic, it was just announced, are in the top 50 richest clubs in the world.
How many clubs in the English Championship are above us on the list? Those which have dropped out of the EPL and are still in receipt of the famous "parachute payments" perhaps, but I don't imagine that any of the others posted, or could post, £100 million in earnings.
There will be some clubs in that league who can pay exorbitant wages, I'm sure, but those clubs have to be living out-with their means and there is nobody who is suggesting for one moment that we should embrace that kind of stupidity.
That so many clubs have fallen from the EPL into the Championship and then actually tumbled further down the structure is grave testament to the horrible facts; paying EPL salaries is only good as long as you are in the EPL.
And against the clubs in that league, I agree that we cannot compete. When even West Ham makes the global top 20 rich list – it must be nice to get a custom built stadium free – then it's difficult to argue that they have the finances to leave us behind.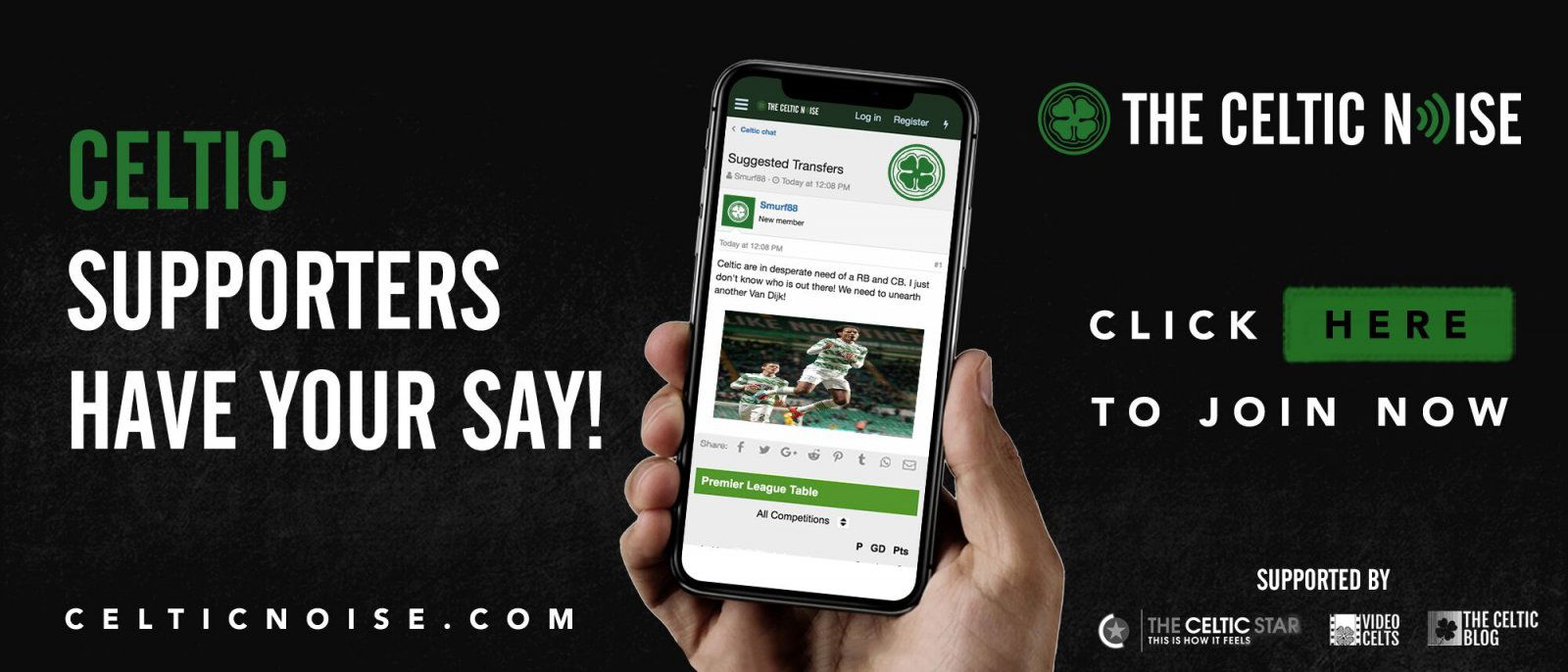 But I do not accept that we cannot compete with most sides in the Championship; it is nonsense, and another way of pleading poverty whilst we market ourselves as a Champions League club and sit on a cash surplus. It is the latest fig-leaf slapped on top of our restrictive transfer policy, which the manager is now routinely sent out to defend whilst those who impose it hide.
We keep on hearing how massive a club we are. Every single piece of marketing publicity that comes out of Celtic Park reminds us of our size and stature and our rare and exalted place in the pantheon of European football. It is lovely to hear, but it is bunk, I'm afraid, and will remain so as long as it is flatly contradicted every time the manager or the CEO talks about us as a "development club" or trots out this stuff about how we are unable to compete.
People inside Celtic Park have given up trying to make this club more than it presently is.
They have surrendered our ambition, retreated into a comfort zone of being narrowly in front of the teams around us here in Scotland, and their laxity has allowed even that situation to become perilous. I am tired of hearing how skint we are, I am tired of being asked to accept mediocrity and weakness as if this club were not capable of reaching further and being better.
This window looks as if it is going to close exactly as I feared; it will close without fanfare, with a right back apparently coming on loan with no option to buy and a central defence weakened by injury and a failure to strengthen that area of the team earlier in the month.
All over the team, there is the apperance of sticking plasters being slammed on open wounds, to be ripped off in a summer that even without the near certainty that we'll be replacing the manager will necessitate the replacement of the whole back line.
Going into our nine in a row season, it looks already as if we're heading for significant turbulence.
To be brutally honest, I am more and more convinced that the sound of this window closing will be the soft thud of a coffin lid, closing on the stability we've had for the past few years.
This board has blown it, in spectacular fashion.
Forget about fireworks; if they come at all it will be afterwards.
You can discuss this and and all the other stories by signing up at the Celtic Noise forum at the above link. This site is one of the three that has pushed for the forum and we urge all this blog's readers to join it. Show your support for real change in Scottish football, by adding your voice to the debate.