In the last few windows, it's happened late but it always happens.
Brendan Rodgers has had enough of stasis and delays and has told the media that he still wants strengthening in "a number of areas."
And he has sent a clear message against the signing of filler; he wants quality. It is a message to the fans who have been getting concerned. It's also a message to the board.
If they don't heed this one we're headed for one Hell of a summer.
The manager has been patient. So much so that I marvel at his ability to remain calm. I said the other day that I thought he had to do more to get the footballers that he wants, but that may be harsh on him because he has tried hard. He does this every window, and in the last one he was scandalously let down and although I think we've had the better of the first three weeks of all the teams in the league it's nowhere near what we hoped for.
Worse, it's nowhere near what the manager hoped for.
Brendan could not have made this clearer if he tried. Amongst other things, he wanted a right back. He wanted one in the summer and he wants one now. He wanted one in the January window last year for God's sake and signed Jack Hendry in part because he could cover there. The press is linking us today with a right back who can't get into Porto's B team … is that the standard of player the manager is talking about? Of course it isn't.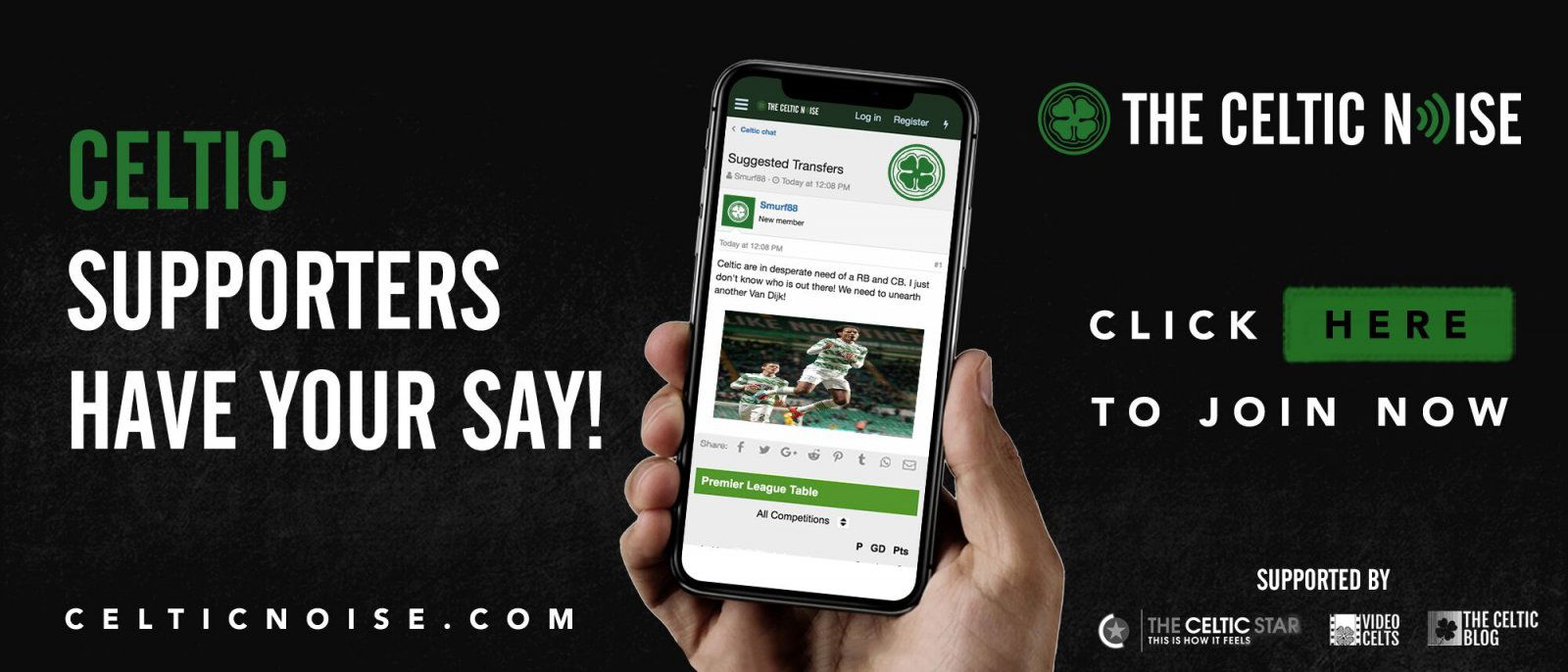 The manager knows what this team needs.
The job of the board is to go out and get him what he requires. Within reason, yes, but we're a club who just sold a footballer for £19 million at the end of a summer of maximum season ticket sales following a year when we posted a massive profit on a turnover of over £100 million.
He is entitled to expect to be given more to spend that Peter Lawwell got paid in his bonus.
Fully entitled.
Anything less is an insult to him and to the rest of us too.
There are a lot of transfer rumours doing the rounds; in keeping with the promise I made at the end of last week I'm not writing about any of them. Deals will be done or they won't be. The manager will be supported or he will not.
One way or another we will find out what this board's priorities are, and on that basis they will be judged.
I know this; the manager has done his job every step of the way, and his accomplishments have been in spite of them.
They are happy to try and horn in on the credit – I know Lawwell believes that the manager's successes are a reflection on the "great job" he's done – but fans know where the trophies and the performances and the victories flow from.
Directors do not get glory; if that's a problem for them then too bad. It's a fact of life in sport that everyone knows and everyone accepts. But they also avoid the sack when better men are being dragged over their coals for their failures.
But here's the thing; Rodgers has not failed, not by any measure. If this season ends in disaster, after he's telegraphed his needs so clearly, and publicly, it is not his head that fans will be calling for but those who left him twisting in the wind.
They need to start listening. They need to suss which way this is going and act, and act fast.
There are ten days to go.
Ten days to show leadership and back the man at the helm.
You can discuss this and and all the other stories by signing up at the Celtic Noise forum at the above link. This site is one of the three that has pushed for the forum and we urge all this blog's readers to join it. Show your support for real change in Scottish football, by adding your voice to the debate.