Those of us who were disturbed by yesterday's staggering SFA "verdict" on Morelos wanted Celtic to make a statement on the matter.
They have done so and that statement is welcome, and in particular the news that the club is to seek meetings with the governing bodies over this affair.
Whilst they are there, they can enquire as to the progress of the Ibrox licence case of 2012.
That one is past due being sent forward to CAS.
But Celtic cannot simply talk a good game this time.
On top of everything else, some are going to say their statement is a convenient distraction from the scrutiny they are getting over the start to the transfer window; believe me, if anyone at Parkhead thinks throwing this sop to the fans will act as a deterrent against that scrutiny they are dead wrong.
Without robust action, without concrete proposals for change, and without taking those proposals to the rest of the clubs, all this statement comes down to is more useless chatter when we need solid action that actually gets things done. Nothing less will suffice.
It is increasingly clear that the Association who run our game have not changed, and will not change without a fight. For all the protestations about how lessons have been learned, there are still glaring, still enormous, holes in our governance procedures which no-one appears committed to closing. Our club talks in private about a reform agenda, but all they seem interested in it is re-arranging the chairs around the table and who sits in them.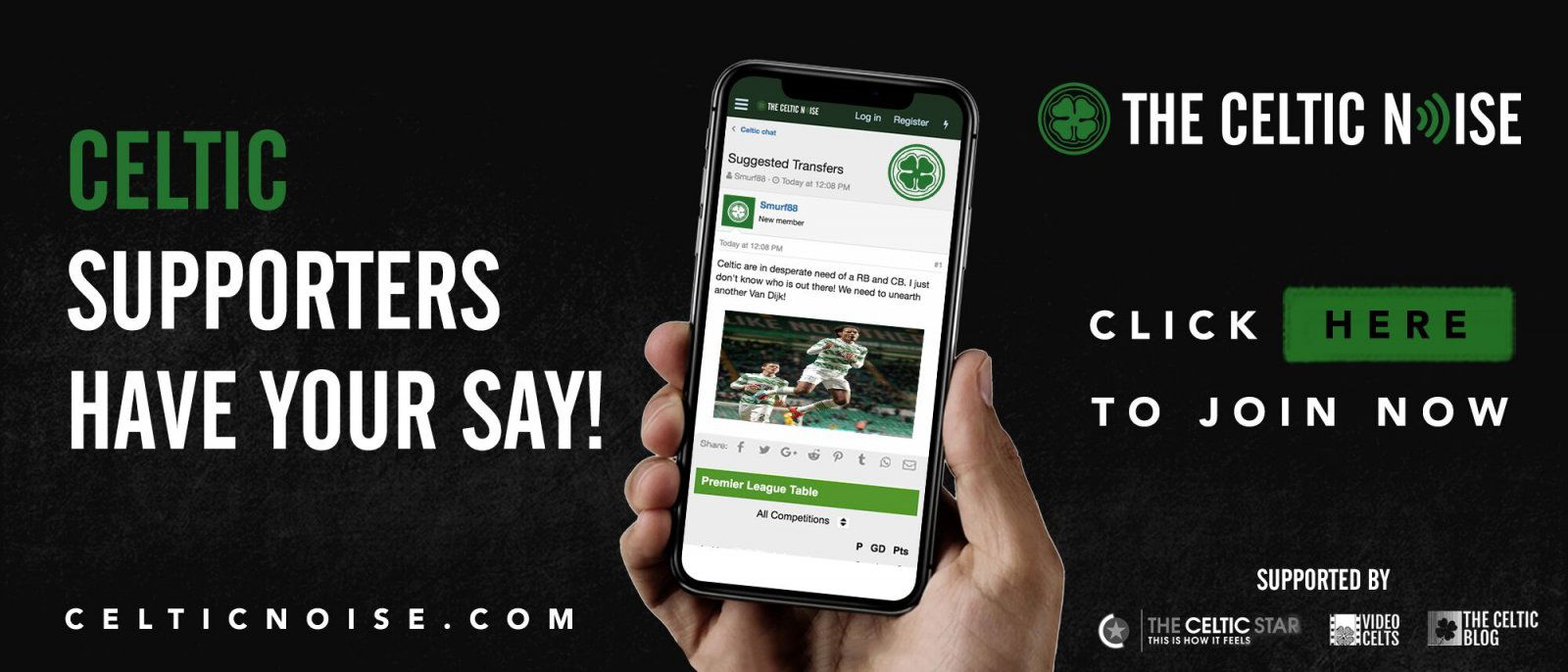 Lawwell and others are no use to us around that table unless they are fighting the club's corner, and fighting itself is no good unless they can win.
It's as simple as that.
The assertion he really runs Scottish football is one that it has suited some people – and perhaps Lawwell himself – to have promoted. I am tempted to say that if it were true our game would be in a better state. But looking at the last transfer window and his current posturing over a player from Slovenia it makes you wonder if in fact he's really as good as he thinks he is.
Having him in those posts has done us exactly zero good thus far, and that has to change or he's nothing but another overpaid CEO in a country where their rapacious greed is such that today has just been named Fat Cat Friday, the day – four days into the year – where their earnings so far have equalled that of the average annual salary.
Until real change happens our club cannot expect and will not get basic fairness.
Protection for our players will not be forthcoming.
We will end up being cheated out of more than just points; trophies, perhaps even a league title, will be snatched from us.
And in the meantime, the governing body will ignore the goings on elsewhere which make no commercial sense, which defy logic and explanation, and whose manifest insanity threatens the stability of the game.
Tonight we've slammed a decision which is shameful beyond belief and suspect beyond anything we could reasonably be expected to ignore. There was no way the club could have remained silent, and whilst I have no doubt people inside Celtic Park have seethed over this decision since it was announced last night, mere anger will not get this done.
The time for action has surely arrived, and if this ends in another friendly sit-down with no real changes emerging from it then that will be another disgrace in a long line of them.
There are people who already believe this club has cravenly backed away from every fight; I know enough to know that's not entirely true. But nor have we done all we could, and pursued things as far as we might, and every time we've failed to we've paid a price for it.
Just how high does the bill have to get?
Surely enough is enough.
We know what needs to be done here; this site and others have written what the necessary changes are.
If Celtic is not leading the campaign to get them we deserve everything we get.
You can discuss this and and all the other stories by signing up at the Celtic Noise forum at the above link. This site is one of the three that has pushed for the forum and we urge all this blog's readers to join it. Show your support for real change in Scottish football, by adding your voice to the debate.