Last night, I heard one of the funniest things I've listened to in a while; two Sevconuts who called a Scottish radio station to tell the anchor that they'd taken a day off work as they struggled to come to terms with what they'd witnessed on Wednesday night.
It was a pitiful summary of how most of their supporters feel at the moment.
The latest delusion has collapsed.
The crumbling of the next one is well on its way.
I said in the run-up to the Ibrox game that there was, amongst their supporters, a strong belief, albeit it was bizarre with no basis in reality, that a win would somehow transform everything for them, as if it would cause Celtic's immediate collapse or make them a better team than they are.
I couldn't understand it then and I can't understand it now.
That game was worth three points, no more or less than the other games they've won or the other games we've lost. They talk about a "psychological weight" having been lifted; all that talk is just nonsense, because when we beat them at Celtic Park in March it'll be there all over again, and we'll set out on another long unbeaten run against them.
The simple fact is that they're just not that good, and had a different Celtic team turned up on the day we would have run over them like a tank. It's not even up for debate, and deep down they know it themselves. We were dreadful, but even then had Callum McGregor's shot counted they would have taken a point off us at most.
Their performance on Wednesday night was exactly what I expected it to be.
They scored early, at a time when Kilmarnock's players looked as if they'd been reading too much of the Jermaine Defoe hype. The moment the home side settled that was it. Sevco barely created another chance in the match, and Defoe himself vanished to complete anonymity.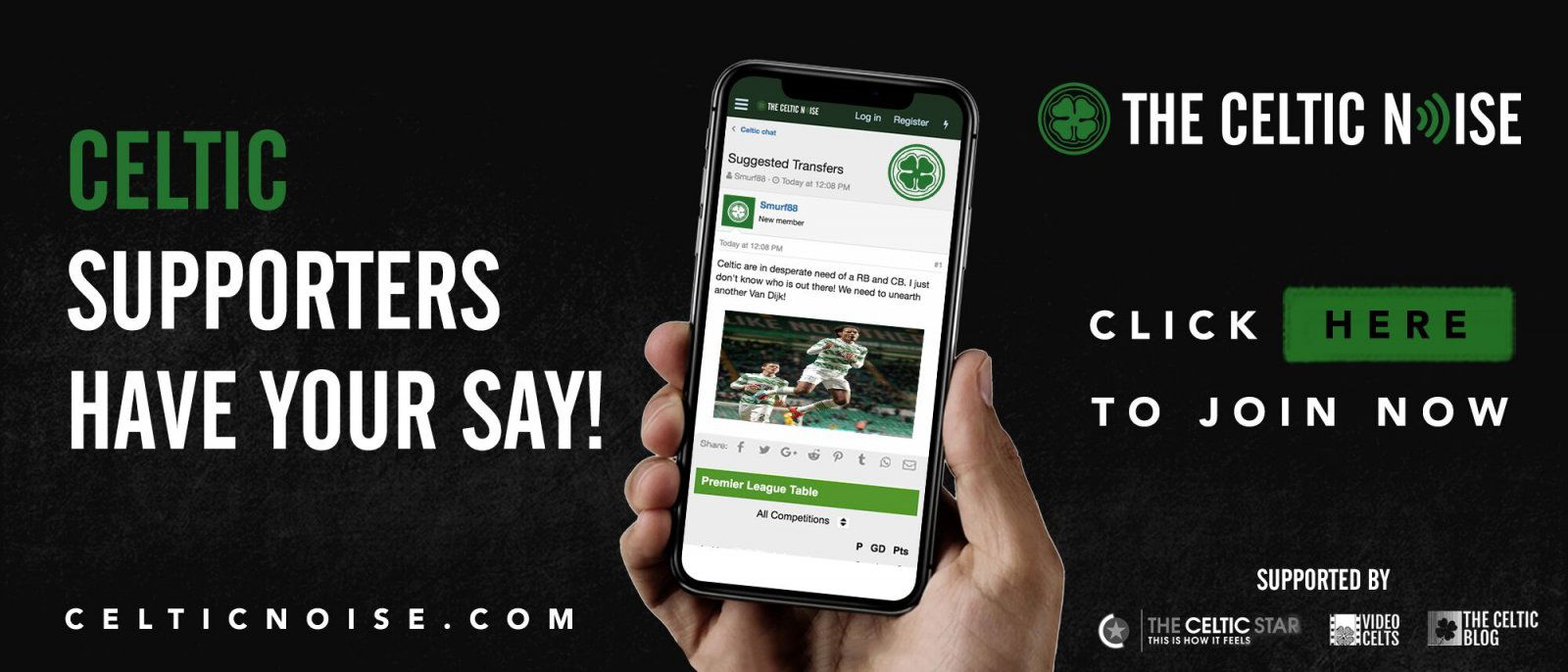 It was a routine win for Killie. At no point did the Ibrox club look like the all-conquering colossus the media would have you believe they are.
If Gerrard has "improved" that team I'll be honest, I'm not seeing it.
Stats prove their form is no better than under Caixinha or Warburton, and there are deep rivers of anxiety running through every level over there.
Gerrard's man management style is frankly deplorable.
His latest threat – that no player's starting position is safe – is transparent guff which his players know full well. There are players over there who are untouchable, because their wages are so high that they can't just drop them. With others, the backup options are even worse and everyone knows it.
The media is still making excuses for him. The other day, one reporter suggested that he ship out the dross at the back and bring in fresh blood. But Gerrard signed all that dross in the first place; Worrall, McAuley, Goldson, Katic … these guys were not there before he arrived.
These were the footballers he spent big money on.
Not one of them would get into our starting eleven. Not one would be good enough even to make the bench. Nor would any of their midfielders, and there are a slew of those although Davis is an automatic pick because of his salary.
And therein lies at least one of the problems Gerrard is going to have.
He has put himself in one Hell of a corner by signing what he has described as "marquee players." Fielding both of them means changing his entire tactical approach to suit, as I suggested in the piece on Burke the other day. Two up front means sacrificing a central midfielder of his preferred three. One of those places goes to Davis automatically, unless he's willing to sacrifice his wingers, which in midweek is exactly what he did.
And that will not please people in the squad.
But then, neither will sticking with the formation he prefer, which will leave either Morelos of the £60,000 man on the bench.
Phil brought us a fantastic insight in one of his pieces today, where he said that dropping Morelos (which Gerrard had considered) would have resulted in a full-on tantrum, as it did in when the manager tried to do it training.
Phil actually confirmed something that was being speculated on earlier in the week; the pictures of Gerrard remonstrating with Morelos, and which the press worked mightily hard to ignore, were, indeed the follow-up of a training ground spat between the two. That much was obvious just looking at the photos, but it's important that we now know the reason why.
Some had speculated that Morelos might be angry at being told a transfer bid for his services was being turned down; actually it was much more deadly than that. Morelos is no longer guaranteed to be the first choice striker, in a one-up-front formation.
I fully understand why that infuriates him. He is not the player the media seems to think he is, and he's certainly not worth the money that Gerrard says, but he is a better bet by far than Defoe and if I had to choose one of them it would be the Colombian every day.
Wednesday night at Rugby Park proved the folly of Gerrard's attempt to keep both of his strikers happy. In the end, when Defoe went off, it was for Lafferty to come on as he persevered with two up front in a way that had failed to work.
He also took off Davis for Candelas, at that point sacrificing a central midfielder and I don't think even his players understood the system at that point. (It was a flat 442, but one that proved completely ineffectual.)
Gerrard simply does not understand modern tactics, and he is unable to make players better than they are, which is why he's signed so many and still wants more.
Brendan has imagination and creativity as just two of his weapons; this week has spoken about how he envisions a tactical plan which moves Odsonne Edouard out wide, and plays Bayo through the middle. It is typical of him to come up with something like that, and who else but him would have played Burke as a centre forward? The idea of moving Morelos out wide would never dawn on Gerrard, and he couldn't adapt the player even if it did.
Gerrard is a risk-averse manager, which is why he didn't like playing two up front in the first place. The decision to sign Defoe was rank lunacy when you consider that he had already signed Lafferty as back up to Morelos. No wonder some expect the Colombian to leave the club in this window; I don't by the way. Even King wouldn't try something like that, because the fallout from it would be incredible, especially once they suss Defoe isn't worth the wages.
Tonight, Sevco sits third and they are level on points with Aberdeen.
Imagine if Hearts hadn't collapsed; they really would be a mid-table side, which is what I have long said they are.
Over the course of the next few weeks their fans will get themselves into a frenzy over every game they manage to win and fall into a deep funk at every one they don't … because that's what they always do. And at the end of it, and once millions more pounds have been poured down the drain, you know what?
They'll be in exactly the same place they are now.
That support never learns. They were warning not to gloat too loudly, or bang the drum too much, or to get their hopes up too high. But they are the Peepul, and today the Peepul are mourning nothing more than their own stupidity.
And us? Well I haven't stopped smiling since the full time whistles went.
You're not laughing anymore, Sevconia, are you?
Didn't take very long for the bubble to burst, did it?
Hahahahahahahahaha!
You can discuss this and and all the other stories by signing up at the Celtic Noise forum at the above link. This site is one of the three that has pushed for the forum and we urge all this blog's readers to join it. Show your support for real change in Scottish football, by adding your voice to the debate.