Steven Gerrard has told his players that they have to focus on the other teams around them. He's told them that they cannot "obsess" over Celtic. Here's a suggestion for him; stop talking about us every time you're in front of the microphone.
Celtic sites get accused of "focussing on Ibrox" a lot. I plead guilty, and won't even mount a defence. Because so much of the game in this country is still filtered through a lens which was long since cracked and broken by the circumstances of the Rangers liquidation in 2012.
The sites, like this one, which do examine events over there also write about the Lennon situation at Hibs, SFA issues, we write about the media and other issues which affect the game.
But goings on at Ibrox are a source of deep amusement to many of us, and nothing is better or quite so satisfying as sniggering over their misfortunes, especially as they so often brag about themselves. On top of that, we all know the toxicity that the policies enacted at the club will bring to the game; we cannot have teams spending their way to oblivion and then hoping the rest of Scottish football will be there to bail them out, it's just not on.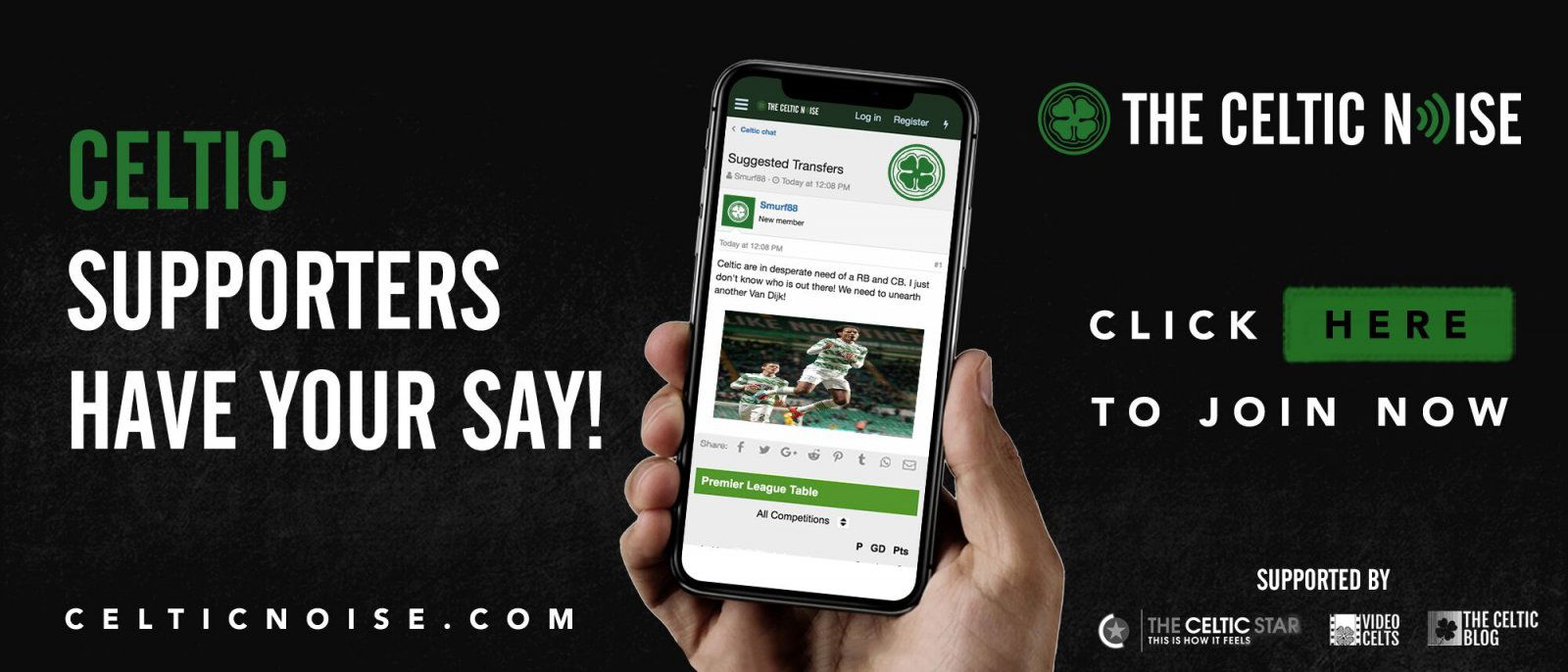 Whatever the sites do, Celtic itself almost never concerns itself with what's going on over there.
Our directors and our manager and his coaches have enough to do without constantly going on about other clubs, and the players take every game as it comes rather than thinking about a team they only come up against four times a year in the league.
There might have been a time when we viewed ourselves through that narrow prism, but those days are long gone and Celtic stands alone.
We know that a title challenge is more likely to come from Edinburgh, the north of Scotland or Ayrshire than it is to come from Glasgow, and so we don't bother all that much with the fumbling about that goes on over there.
I listen to Brendan and his coaches when they talk about other teams; I have only heard him mention the Ibrox club in the week when we are playing them. The same applies to the guys in the squad. But at Ibrox their entire club is focussed on nothing else but Celtic Park. Their players talk about us without pause. This is the third time that I can recall Gerrard saying that he doesn't want to focus on us whilst talking about us. It's as if he can't help himself.
He doesn't want his players or the fans or the club to have Celtic foremost in their minds, and that's probably a healthy way to be … but he is wholly incapable of following his own logic.
He could take a leaf out of Brendan's book and just not mention us at all, but he goes out of his way to point out that he no longer takes advice from Brendan, which is just another example of obsessing over us if you ask me.
You can discuss this and and all the other stories by signing up at the Celtic Noise forum at the above link. This site is one of the three that has pushed for the forum and we urge all this blog's readers to join it. Show your support for real change in Scottish football, by adding your voice to the debate.