Last week I wrote about the complacency at the top which has marred our last three transfer windows.
To say they have been underwhelming is a gross understatement. The Ibrox club has outspent ours two years in a row. That they have largely wasted the money is not the point. Had they gotten things even half right who knows where they'd be right now?
Our form in the first half of the campaign was awful.
Not at home, where we have been stellar … but away from home where we have been awful.
Celtic's problem is obvious when you step back and look at it.
We rely on the same small core group of players. There are people who can come in for them, but they are lesser footballers and that means two things; first, squad rotation means that we are strong for one game and weaker the next. And it means that players don't feel under pressure for places.
No other club in the country has a situation where certain players do not feel like they are obliged to turn in performances every week at the risk of losing their slot in the team.
Lustig can stagnate at right back because we don't trust anyone to come in and play consecutive games in his place. Tierney plays until he burns out because we have no real cover. Scott Brown's absence in midfield deprived us of a ball-winning player to the extent it cost us our best attacking midfielder … it's not just that some of these guys are hard to replace; if they were on a run of bad form we would be stuck with them because there's just nobody else.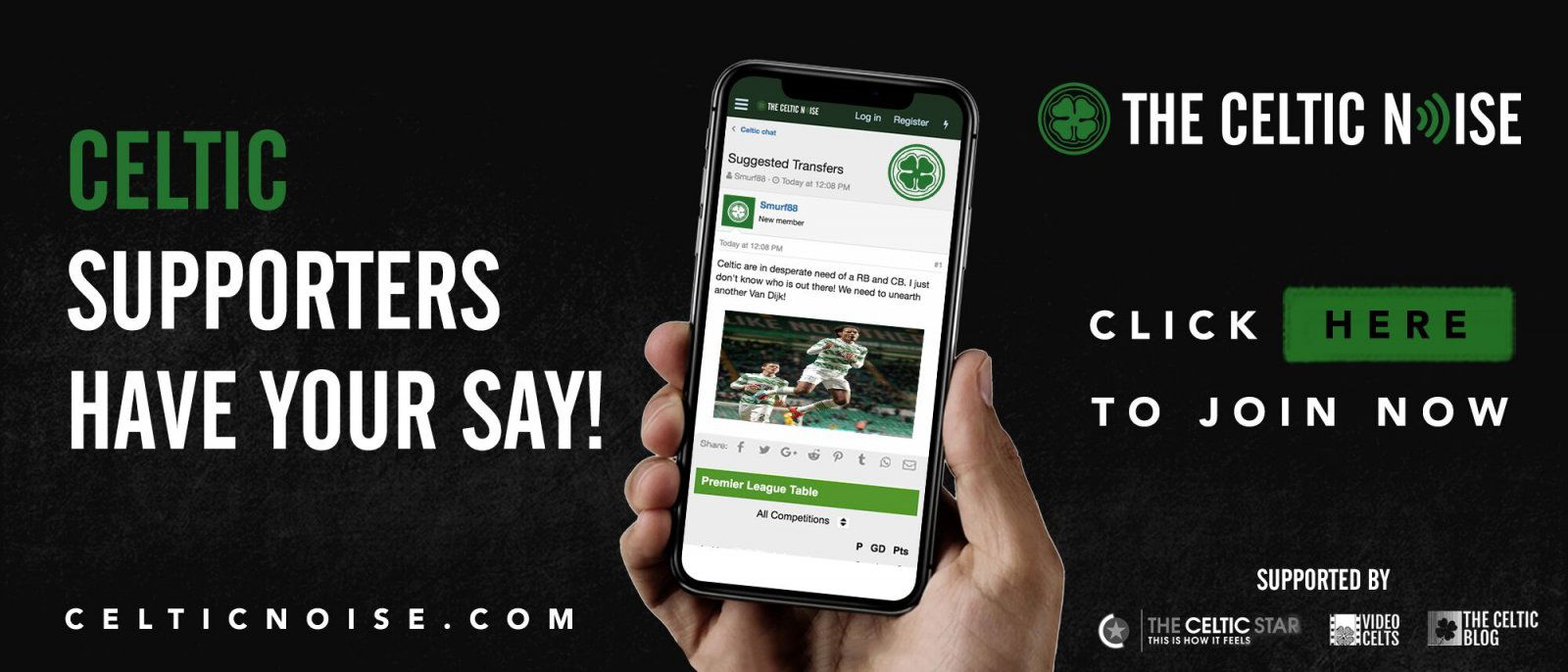 Dedryck Boyata and Craig Gordon are prime examples of how players stagnate when they know they are first picks and don't need to fear for their places. That we ever got into such a situation with as limited a footballer as Boyata is quite incredible.
That his current first choice partner is a loanee makes it even more ridiculous.
As a consequence of abysmal planning, we are going to have a continuing problem in the central defensive area until we spend serious money on that segment of the team, with three top class footballers competing for two starting slots.
Out wide we have moved for Burke and that's a good move because he can play on either wing and Sinclair and Forrest both need competition there.
Apart from the fact that Forrest looks exhausted right now, I think he's at his best when someone is breathing down his neck.
Sinclair has been so on-off in terms of form that it can only do him good as well.
The front line has been strengthened and is set to be added to again. This will provide the cover we need up front, and that's all to the good, even if Burke and Weah are only here at the club on loan. Six months is all we need to get through this current campaign and secure this league title.
Based on reports elsewhere, the Ibrox club is throwing everything at this.
Failure might not even be an option for them.
Celtic's dilemma is how to strengthen not only for this campaign but for the start of the next one as well, and those vital European qualifiers.
This is a problem that only gets solved with cold hard cash.
Brendan has cited the need for a couple of players in key positions who can come in and put others under a little bit of pressure, first-team capable, first picks, who can fill out a team rather than just bloat a squad. Burke will definitely accomplish that out wide. Weah is said to be a bit special.
If Brendan gets the other players he needs, in those other positions, the competition will drive players on.
Then I think you'll see a dramatic change in the fortunes of this team.
You can discuss this and and all the other stories by signing up at the Celtic Noise forum at the above link. This site is one of the three that has pushed for the forum and we urge all this blog's readers to join it. Show your support for real change in Scottish football, by adding your voice to the debate.