Today there's media speculation over our efforts to sign the Ivorian striker Vakoun Issouf Bayo.
Regular readers will know that this isn't the kind of name I was hoping for, nor heard that we were in for, and that I am less than overwhelmed by it … but the club has contacted his over the deal and we've made an offer. So the interest is real.
Today's speculation suggests that other clubs have now joined the race for his signature, amongst them Italian side Parma and the Austrians of Rapid Vienna.
I have no idea whether this is true or not, but it would not surprise me.
This tends to happen when clubs mess about with transfer deals … we should know this already.
I would caution anyone at Celtic Park who dares to treat this as an opportunity to massage his own ego.
With all respect to both of those clubs we should not be in a transfer scramble with either of them over a couple of hundred thousand.
We're in the market for a striker, we've put down a bid for this one and if we cannot close the deal for the sake of such pocket money this window will end up the same as the last two. We'll be lucky to end up with Shankland or someone of that ilk.
If we're losing players to Rapid Vienna, then frankly someone at Celtic Park should be packing his bags.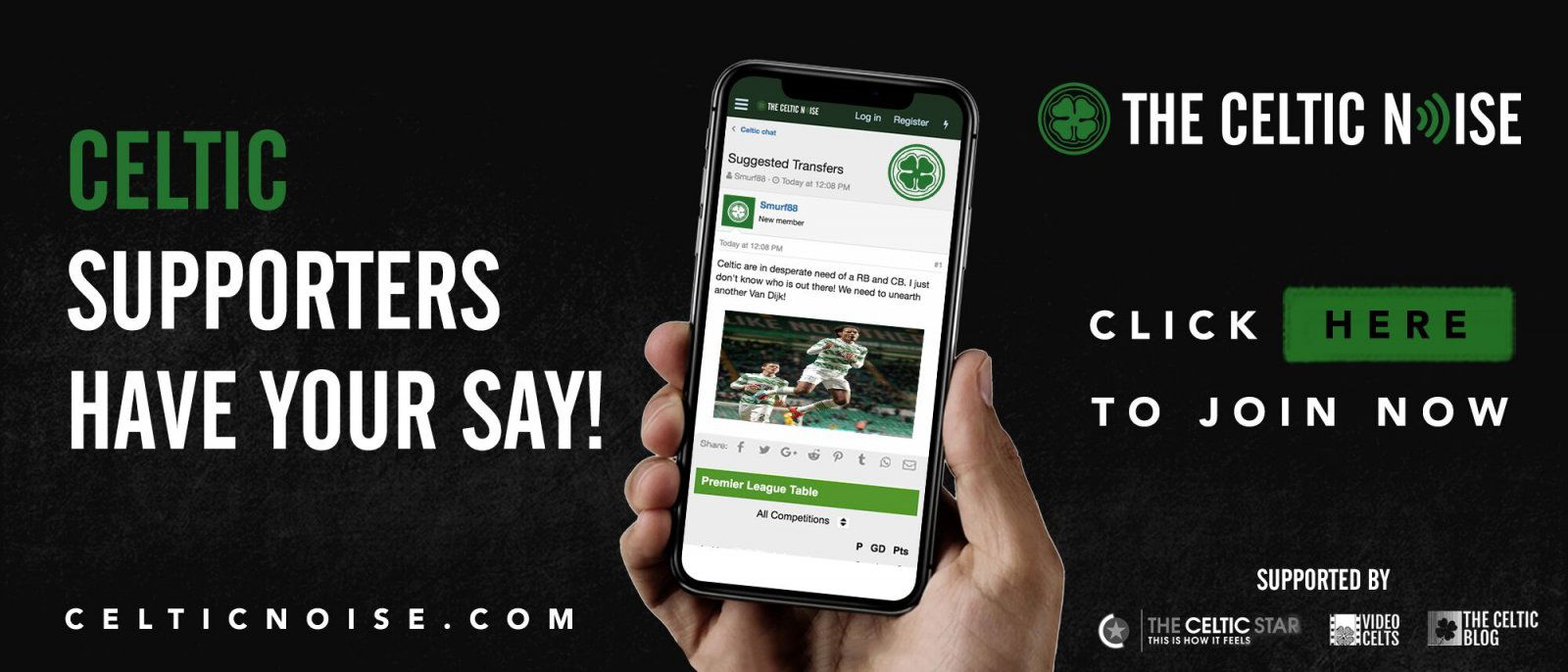 This seems to be one of the more straightforward transfer deals with which we've been involved lately.
It's going to come down to money, it's that simple.
The club has told us what their valuation is.
We either meet it or we don't, but if this turns into a desperate game of brinksmanship then that would be reckless beyond belief.
The manager will not stand for that, and nor should he.
For the sake of our club, and the reputations of some in it, this transfer window has to go smoothly.
If it begins with a dramatic reversal, then no lessons at all have been learned and we're doomed to repeat the same mistakes over and over again.
If this player is the one the manager wants then that's what he should get.
Anything else would be scandalous.
There is a tendency by some people at Celtic Park to overestimate their own abilities.
Some of them have lost more fights than they've won.
When it's just their own egos that are getting bruised that's one thing.
When it jeopardises the club that's another entirely.
These people are playing for high stakes and they better understand that.
You can discuss this and and all the other stories by signing up at the Celtic Noise forum at the above link. This site is one of the three that has pushed for the forum and we urge all this blog's readers to join it. Show your support for real change in Scottish football, by adding your voice to the debate.