By the time this window closes we will know what Celtic is.
Is Celtic a football club which operates like a business or are we a business who operate a football club?
For the record, UEFA makes no distinction and the SFA didn't used to either.
Being one doesn't negate the other, but it does decide which of the two takes precedent and priority.
Late last year, whilst the cigars were being passed around the Celtic boardroom as income soared to the £100 million mark for the first time in our history, we were playing in Europe's second tier tournament instead of dining at the top table.
That was a direct consequence of decisions taken by those who hold the purse strings.
At the height of our financial power we had given the manager nothing but table scraps in the summer.
Some will object to that characterisation.
Because of Edouard of course.
I have been saying since that deal was done that he did not cost us £9 million. Over the course of the contract, and including sell-on's, he's certainly the club's record signing, but the manager himself has flatly denied the £9 million fee.
The truth is, the club from across the city who had lost £14 million in the previous campaign outspent us.
There are those who still defend our summer business, as they defend every facet of the so-called "transfer strategy" which assures that the highest paid person at Celtic Park will forever be the CEO. They will not fully wake up to the limitations of that policy and the damage that it does to us as a club until something calamitous makes it impossible to ignore … and even then, if it ends with an Ibrox captain holding the league trophy, some will support it to the last.
This window will tell the tale, not just in who we sign in what's left of it but in who might be heading out the door at the same time.
Scott McKenna looks like he's on his way.
Today the player being linked with a move away is Olivier Ntcham. The club who are interested, Porto, are reputedly ready to offer us £14 million plus a player.
Some believe this will be absolutely impossible to turn down.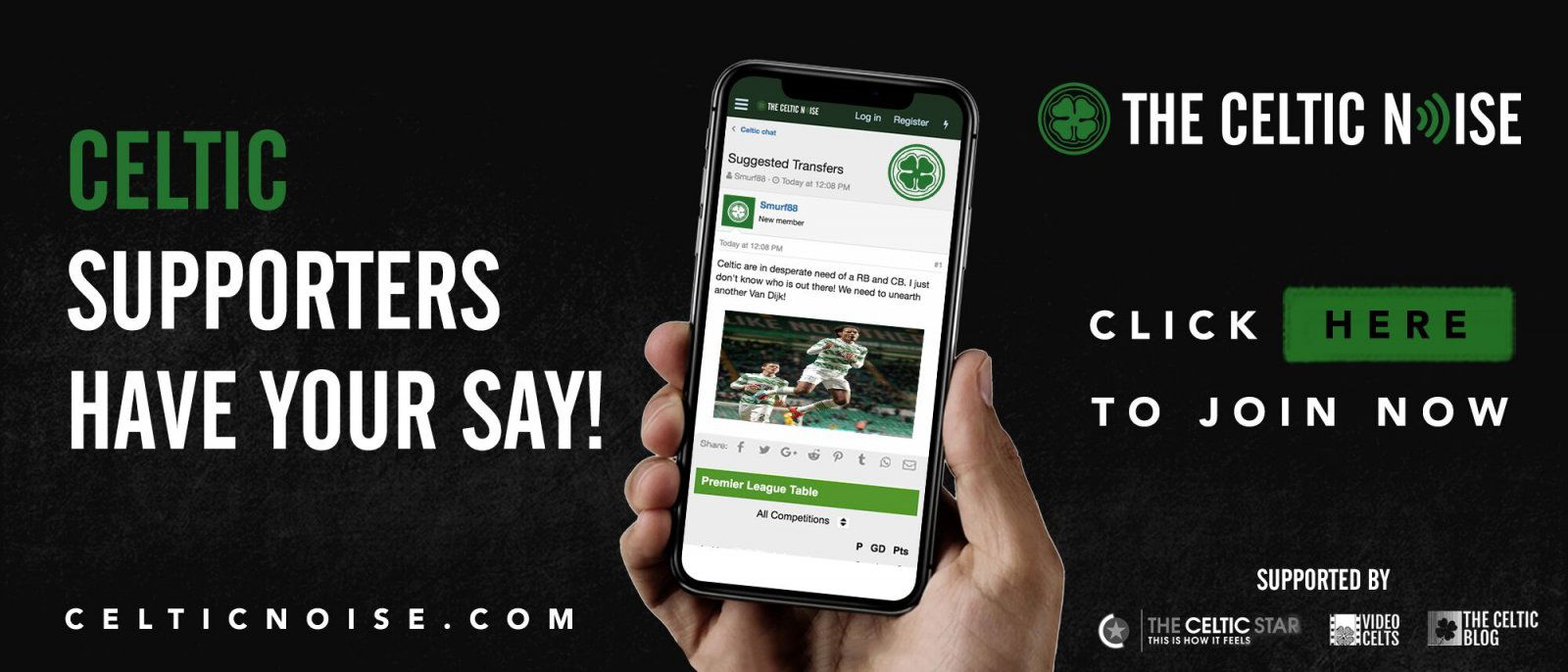 All this is paper talk, of course, but it's sparked a lively debate and one that should make those of us who do understand how limited the thinking in our boardroom is pay attention. Because if we sell Olivier Ntcham for that kind of money the manager will get a mere fraction of it to spend.
Dembele went for more than that and we spent a mere £2 million on a kid as his replacement.
It might work and it might not, but it's a sign of the way our club operates, the way it still refuses to pay top dollar.
Not only was Bayo cheap but we haggled our way to the final transfer fee, which was as concerning as it was briefly unedifying.
You would never believe we were trying to replace a footballer who scored a hat-trick against the Ibrox NewCo in his first appearance against them and bagged a double against Guardiola's Manchester City at Celtic Park.
Olivier Ntcham has just signed a new deal with the club, and that means that people inside Celtic Park, the people who matter most, the coaches and the management team, want him here for the long term. There was no reason to improve his earnings otherwise; he is a fairly recent signing and still had a lot of time left on his contract with us.
Those who say that Ntcham's last few performances have been abysmal are correct. They have been.
One good game in every five is a million miles from being Celtic class but I would rather have him for that one in five than see money mount up in our bank account to no benefit whatsoever to the manager and the team.
As the Dembele money will mask the financial cost of our disastrous summer, selling Ntcham would do nothing but guarantee the CEO his next bonus.
If the player wants out that's something else, but when I'm thinking about it rationally I don't believe there's any sign that he does.
He didn't sign a new deal just to decide he wants a move a month or so down the line.
His performances might suggest that his head is elsewhere, but I'll find that excuse very hard to swallow if he leaves and it's put forward in mitigation.
Those who think Ntcham is not worth the money ought to consider that if Porto makes the offer smarter people, who know the game better than they do, disagree. Ntcham is a developing talent, but one who's already shown that when he does tend to business that he has the stuff to be an indispensable part of the team.
The whole purpose going into this window was to emerge from it stronger.
Selling Ntcham only for the cash to grow cobwebs in a bank vault will not see us do that.
The mooted suggestion that we should let a French Under 21 midfielder go, stash the cash, and replace him for six months with Yaya Toure is almost too horrific to contemplate without a good drink in me.
A football club that punts one of its rising stars when it does not need to is not one that takes winning and losing matches half as seriously as putting on a show for the stock market. A football club that does that has ceased to have any ambitions as a power in the game. It has cut any tie it had with the wishes and aspirations of its supporters and it will never, in a million years, retain the services of a top manager like Brendan Rodgers.
A football club that does that is nothing but a soulless corporate shell, a for-profit, for whom trophies and titles take second place to remunerating its directors. Even as they pat themselves on the back and pass the cigar box round though, the ground will be crumbling beneath their feet.
A football club that acts like that is not going to be making profits for long.
You can discuss this and and all the other stories by signing up at the Celtic Noise forum at the above link. This site is one of the three that has pushed for the forum and we urge all this blog's readers to join it. Show your support for real change in Scottish football, by adding your voice to the debate.