The headline is a little tongue in cheek.
Of course it is.
£8 million for a blogger is pretty absurd, and it doesn't matter what inducements I am offered, I simply will not leave Celtic cyberspace for that at Anfield.
Besides, they have very good bloggers covering Liverpool already.
I very much doubt there's anything to say that they're not already saying.
The idea is no less daft than the actual one, that Jurgen Klopp's table-topping side is after my namesake, James Forrest the footballer, who attracted exactly zero interest when his contract was running down before Brendan Rodgers came along.
The story is sheer fantasy.
E-Tims put it best when they reminded their readers in the Diary this morning that the newspaper has just posted losses that would have the whole Ibrox board applying for South African citizenship. As the E-Tims boys said, it's a wonder they've stayed in business at all if this is the alleged "quality" of what they produce.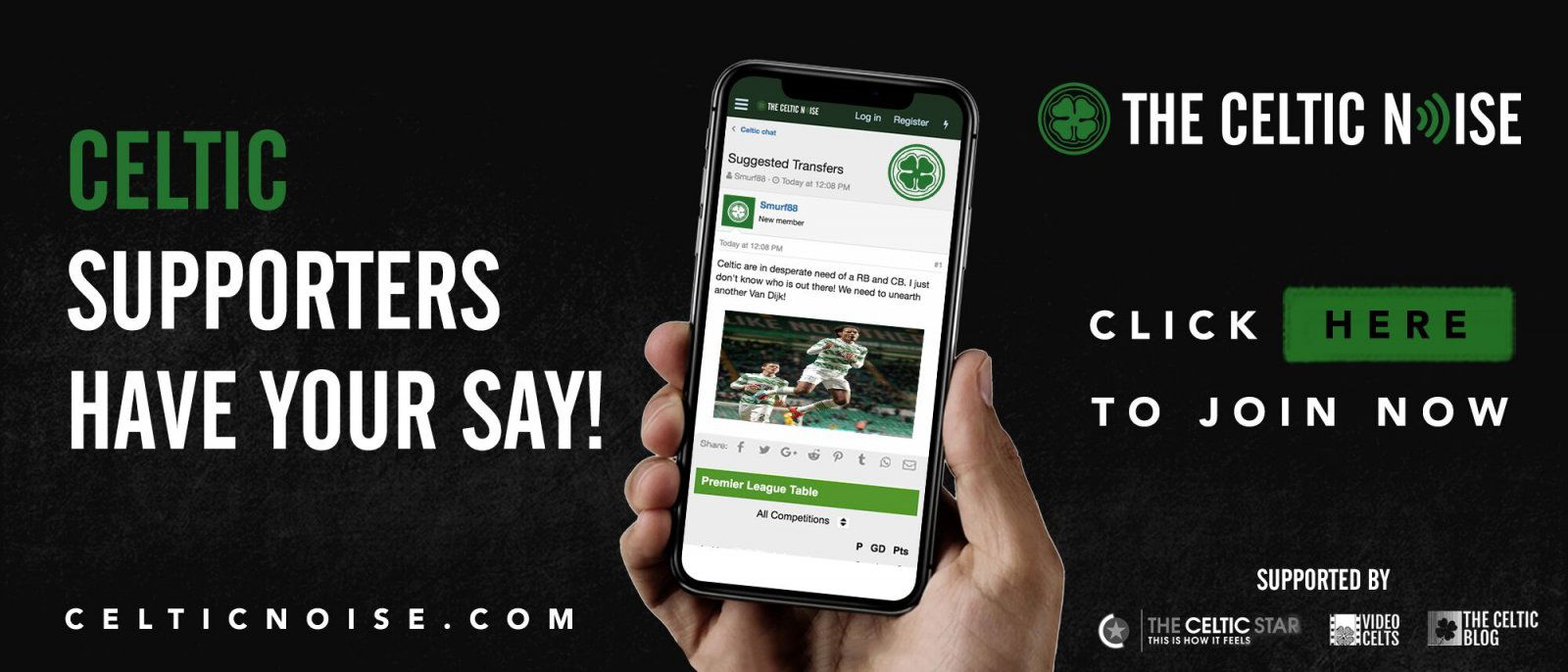 Imagine, for just a second though, that they were right and Liverpool wanted Forrest.
How worried should we be?
The answer to that question depends on the answer to this one; how highly do you rate James Forrest anyway?
If the club upped its offer to £10 million or more, Celtic would ask the player how he felt about the move.
If they do that, Forrest will be honest and tell them that he'd like the deal done as soon as he can get his bags packed.
That's my view on it anyway.
There are players at Parkhead who talking about wanting to be "Celt's for life", like Callum and Kieran. James Forrest has never gone in for all that stuff. He has never talked about his broader ambitions in football, but I've always had the impression that he'd like to try his luck in the EPL at some point.
Let's be honest; Forrest is nowhere near the calibre of player Liverpool wants, and can easily afford to buy.
Even as a so-called "cheap option" he would be an expensive version of it, and would certainly not be a first team regular. That's a lot of money to spend on a bench-warmer and Jurgen Klopp is not a stupid man, and the story is daft for that reason alone.
This one has zero logic to it and zero truth behind it.
I think I can say that with complete confidence.
This is too many drinks on a Saturday night for somebody, or too much time without a competitive match, the endless waiting to worship at the feet of a 36-year-old striker getting someone's blood pressure up to the point where something snapped.
Ignore. Ignore. Ignore.
White noise doesn't get more irritating than this.
You can discuss this and and all the other stories by signing up at the Celtic Noise forum at the above link. This site is one of the three that has pushed for the forum and we urge all this blog's readers to join it. Show your support for real change in Scottish football, by adding your voice to the debate.