Wow.
Before we get to it, try to picture this.
Imagine you worked in a pizza parlour, and you came in one morning with a hangover.
Imagine there were orders of fresh pizza which had to go out within the hour but you just couldn't be bothered preparing the ingredients. Then imagine someone told you there were a half dozen old pizzas, sitting in a freezer, from months ago, ready to pop in the oven.
How do you reckon your bosses would feel if you went along with that?
How would your customers feel if they found out that their food was cooked from frozen?
Keith Jackson did that this morning, writing an article critical of Celtic, which suggested that Brendan Rodgers would leave the club at the end of the season. In the same article he suggested that it's partly Rodgers chafing at the budget, interference from above and partly because winning is boring.
Oh yes, that old argument that Celtic will get fed up slapping the Ibrox NewCo all over the map.
Uhuh.
How's the frustration level building so far with you guys?
Bored with it yet?
No, me neither.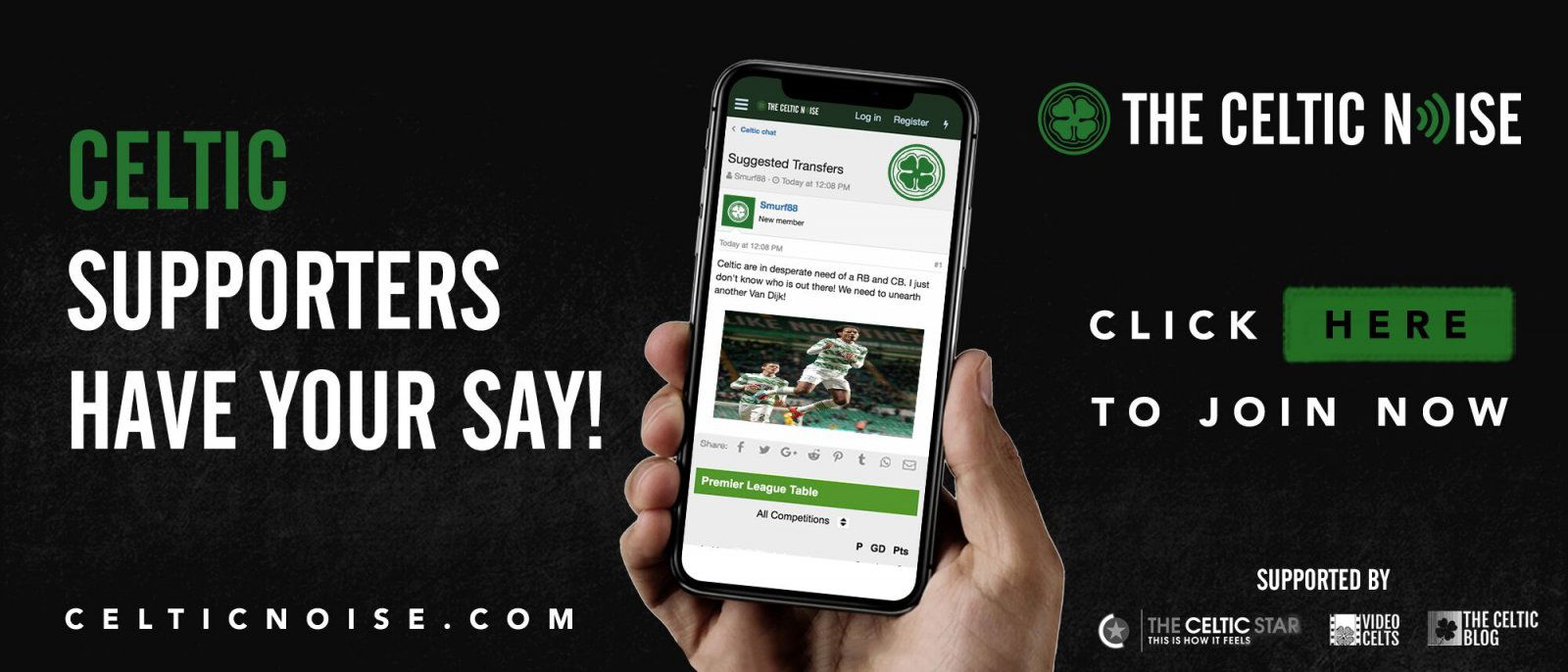 The Banter Years can last as long as they like.
Now, I happen to agree that the restrictions our manager has to work under are disgraceful. In spite of his comments yesterday – which I'll get to in another article – it's plain that he is pissed off with them and with the club's so-called priorities.
Like I said, I'll come to that shortly.
On top of that, I do believe he will consider his future because of them, if he hasn't already.
But Jackson didn't write any of that, you see. He didn't write an article about Brendan Rodgers at all. He reheated frozen pizza, and crap frozen pizza at that. In fact, he took this shot by republishing an article he wrote when Neil Lennon quit Celtic.
Why? The paper will say it's because Lennon has just been suspended by Hibs.
Well, those two things have absolutely damn all to do with each other. Lennon wasn't suspended by Celtic, it was time for him to move on and that's what he did. Lennon's situation at Hibs doesn't mirror the situation he was in at Parkhead or the circumstances of his departure in any way.
Jackson and his paper have, instead, used Lennon's current circumstances as an excuse to have a shot at us, which is both shocking for the disrespect it shows Lennon and cowardly in that it doesn't come at Celtic head on. It's a pathetic piece, to be honest.
It was a pathetic piece when he published it in the first place.
His "three reasons Lennon left Celtic" are deliberately scatter-gun.
Because he didn't have the first clue what Lennon's departure was actually about, and five years after the fact, and when Lennon himself has actually clarified it, he gets one out of three right if even that. Lennon's contention that he knew the game was up when, after Barcelona, he couldn't motivate himself for league business means Jackson gets a 10% on the grounds that Lennon was definitely bored … but the idea that he got bored by winning leagues is sheer nonsense.
Jackson and The Record always surprise you at being able to find new lows.
This one is a beauty though.
This one is special.
Like the frozen pizza, this one belongs in the bin.
You can discuss this and and all the other stories by signing up at the Celtic Noise forum at the above link. This site is one of the three that has pushed for the forum and we urge all this blog's readers to join it. Show your support for real change in Scottish football, by adding your voice to the debate.