For the past two years – and with much good reason – the transfer story of the moment was usually one that involved Patrick Roberts. Before this window closes, I am certain that the old story will raise its head again. In the summer to come it most certainly will.
Roberts' City contract is entering its final year. Celtic should be in the running to take him.
But there is a transfer story which precedes this, and which returns with such regularity that it has become something of a standing joke; it's the story that James McCarthy might be preparing to return "home" to Scotland and to the club he's supported all his life.
I wrote about McCarthy a couple of years back, and said that he was on the brink of a move to our club. And although that was denied by a number of other Celtic sites my source on it was absolutely pristine, impeccable, beyond reproach.
Believe me, it was about as gold-plated as it was possible to get.
The player was definitely optimistic about the prospect too.
Whatever happened, I never did find out.
Whatever the stumbling block was, the deal never went through. I thought that was the last chance we'd ever have to see him wearing the famous Hoops. But the rumour mill has churned this one up all over again, and although I love the guy and still think he can do us a turn, I have to be realistic.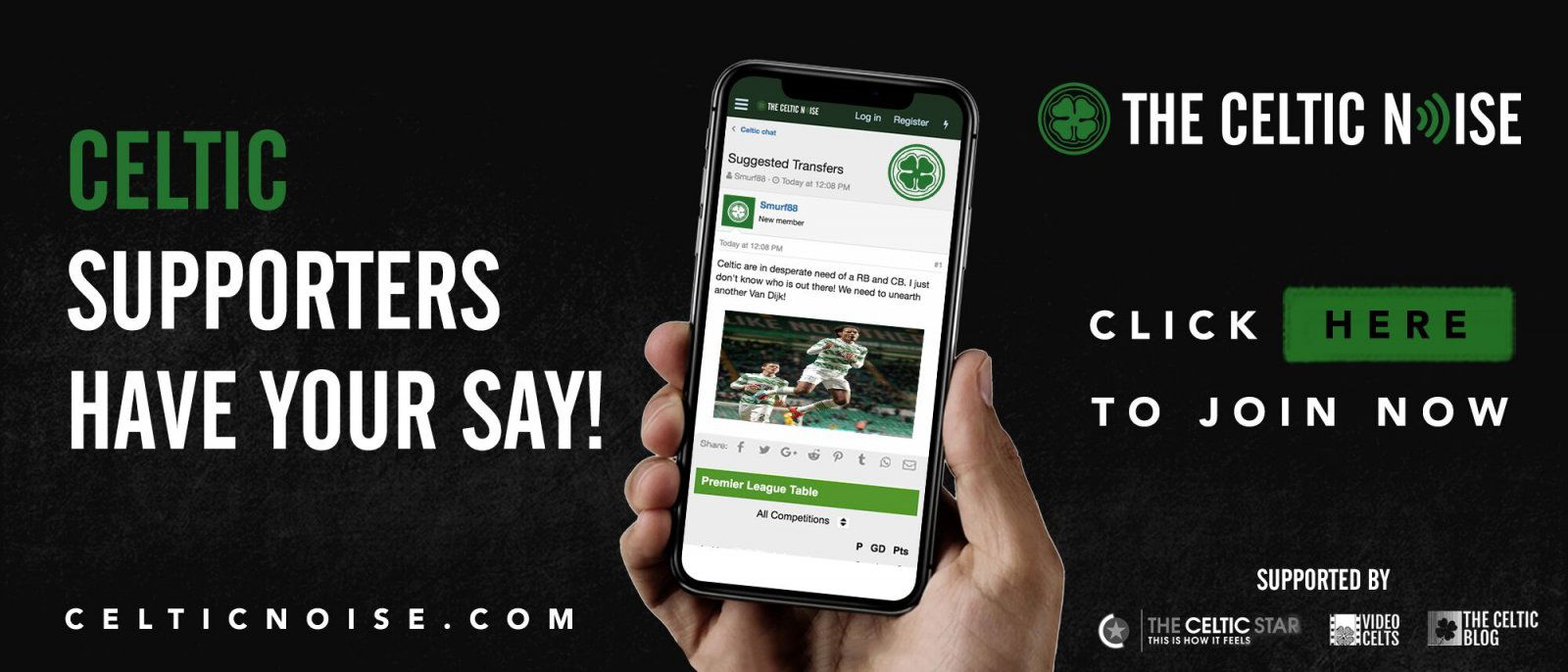 McCarthy would walk to Celtic Park. That much is already clear. And if we're looking for a ready-made Brown replacement we could not do better. He's 28, with years still in front of him. A fully fit McCarthy would be a priceless asset to our midfield. When on form, he is one of the best in the UK. A four-year deal would put him at the heart of the engine room beyond ten in a row, and he would be a leader there and a warrior. It all makes perfect sense.
But there are problems, and they hardly need pointing out. A chronic lack of game time, serious injuries, the cost of the contract … his current deal is valid until next year, so as far as a permanent deal goes there would be a transfer fee. Because of his injury situation, and the lack of first team games down through the last few years, It's not one I can see Lawwell and the board signing off on.
The fans want to see a signing on this level. Of course we do. A footballer of proven quality who can go straight into the team and enhance it at once, and James McCarthy would do that and in spades. But amidst the reasons we should do it are those why we won't.
Hey, I'd love to be proved wrong on this one. Because I love the player and we all know there is an emotional attachment to the club that would make him go the extra mile for us on those days when a little dig, a little graft, are required.
I just don't see it somehow.
But it's amusing that this is another one of those transfer stories which just refuses to die.
And speaking of which … there's another one which just popped up and which I'm going to write about next …
You can discuss this and and all the other stories by signing up at the Celtic Noise forum at the above link. This site is one of the three that has pushed for the forum and we urge all this blog's readers to join it. Show your support for real change in Scottish football, by adding your voice to the debate.