The mainstream media gets it in the neck on this site, a lot. But the mainstream media is not always wrong. They say even a broken clock is right twice a day and the press in this country is a little bit like that. Not every bit of criticism levelled at Celtic is undeserved.
The BBC is not flavour of the month with me right now. Their diabolical decision to allow Kenny Clark to spout nonsense on the radio on Monday night left a bad taste in the mouth. Pat Bonner, however, at least talks a modicum of sense. When he speaks about our club he does so from a place of love, like Sutton and Hartson.
Like Hartson he is not prone to sensationalising.
When he says that Celtic must complete ten in a row or the current administrators at our club will "never be forgiven" he is not engaging in hyperbole. We are so close now to the goal that it is absolutely unthinkable that we will not get there. This year will put us on eight. Next season will put us on nine. If you haven't already considered this do it now; next year we start the quest for ten. Next year. August 2020.
There are some who will claim that the number is unimportant. Let them. Let the media try to play down its significance. Let them remind the country, all our fans, that ten is no longer the world record. By the time our campaign kicks off, Juventus may be heading for the same accolade; they, like Celtic, are currently on seven. So are Ludogrets.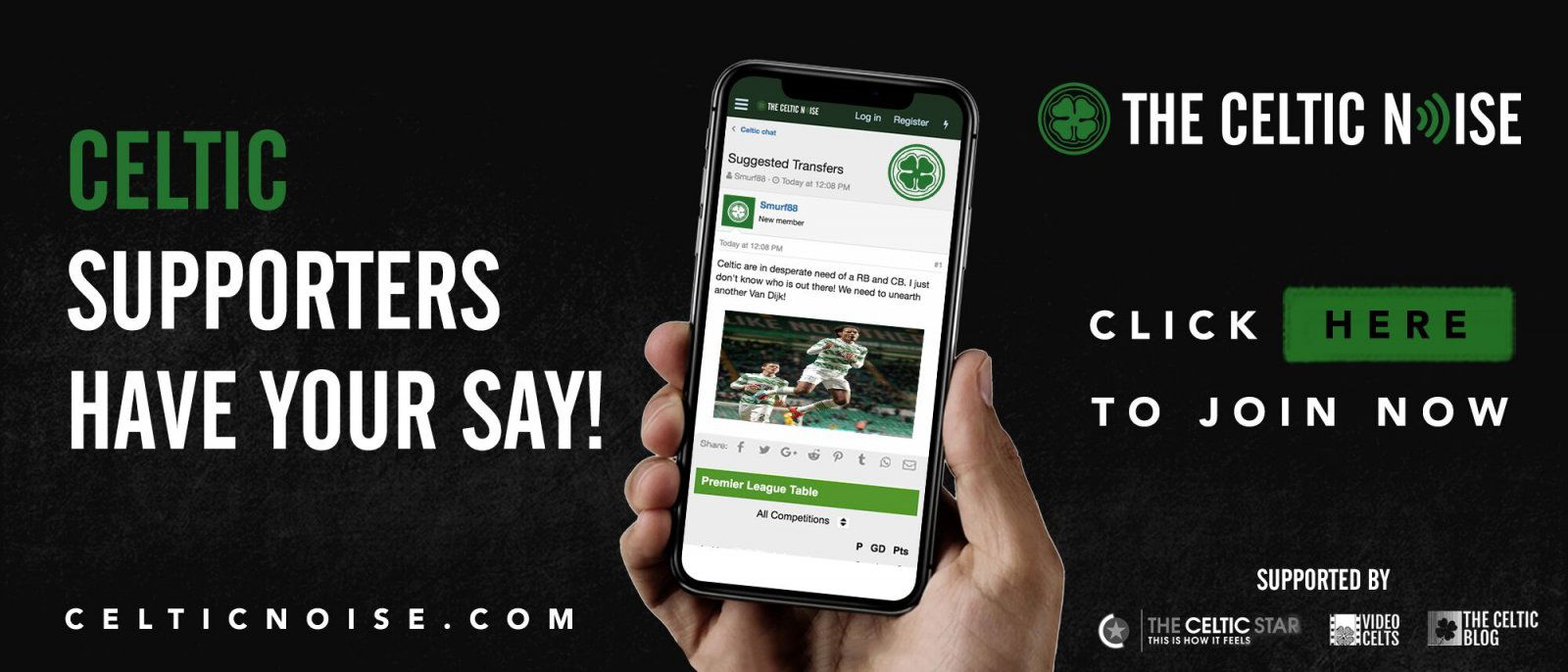 Tafea of Vanuatu have the current world record at 15.
Our old friends the Lincoln Red Imps and Skonto of Latvia have the current European record for consecutive titles, standing at 14. That's achievable by us, of course, but it will take a lot of winning. BATE (who's run is still going) and Rosenborg are on 13. Dinamo Zagreb have eleven and there are a bunch of European teams sitting on ten.
So no, it's no longer a record to hit that number, except in Scotland, and that's why some will dismiss it as a parochial wee achievement unworthy of the flap that it will cause. But you know what? They know it's significant. They know what the importance of it is. It is a restoration of parity. It is Celtic's Great Revenge, the payback for everything we endured in the Ibrox quest for ten and in the disgrace filled years that followed that, the EBT years.
Celtic is the biggest club in this country, the one with the greatest resources, the one with the best squad and with the best manager. And these are not slight advantages; our income last season was nearly three times that of the Ibrox club. Our wage bill differential is even greater. The paltry sum we spend on signings is a strategic decision, not an indicator of strength.
This club could leave every other one in Scotland in the dust, in a single transfer window, if it only gave the manager the money we made from selling one footballer – Moussa Dembele – in the last one. That's an undisputed fact. No-one's even asking for that, although in my view the manager certainly should be. Even half of it would kill off the competition.
If the board invests properly and gives money to the manager to spend then we will move forward in the next couple of seasons to the point where ten in a row is the least of the Ibrox club's worries. We can leave them behind, decisively, for all time.
There are two scenarios in front of our board right now, and they control their own destiny on this. The vagaries of football don't come into it; the Ibrox NewCo is not suddenly going to find itself putting together a run of wins sufficient to cause us trouble because they have consistently wasted the most precious resource of all, which is time.
They are all out of that.
The only thing that can definitely defeat us is the complacency to think that the job is already done, that we're already too far ahead to be caught. We're not. That much is clear from this season alone. Real mistakes have been made, and if we end this window without fixing some of the key areas of this team they will have continued being made.
If Rodgers goes because he's not getting the support that alone will be a calamity that sends us reeling backwards and puts the fans on red alert. He said today he expects the team to be "much stronger" by the time the window ends. We better be.
Ten in a row is a one off. It is an opportunity which will never come around again, an opportunity which many of us thought we'd never see. I grew up watching their nine, not ours, and the generation which saw both wants this as much as anything. What went on during the 90's and the early 2000's was abhorrent to us as fans.
This is our time and if the current Celtic board fails in its duty to best prepare us for avenging what happened in that era then that's what they will, all of them, be remembered for forever. Some more than others, and they know who they are.
Bonner is right about that. The media is right to highlight the danger to them.
Some things will not be forgotten or forgiven.
They can rise above every Celtic board that came before them or go down to ignominy and shame with the Whites and the Kelly's who brought us to the brink.
Those are their options and the decision is in their own hands.
You can discuss this and and all the other stories by signing up at the Celtic Noise forum at the above link. This site is one of the three that has pushed for the forum and we urge all this blog's readers to join it. Show your support for real change in Scottish football, by adding your voice to the debate.