So today we completed signing number three of the window, giving us more firepower than we've had in a long, long while. And I am pleased that the club got its first pick striker; I may never have heard of him, but someone at Parkhead has done their homework on the guy.
Now we have to trust that the scouts know what they are doing.
But he scores goals, that's clear, and that's what we're looking for at the end of the day.
Congratulations to the board for getting the deals done in such a timely fashion. When they make a mess I criticise them. When they get things right they deserve praise. Three deals in eight days is very good going. You have to assume there are a few more to come.
The media would have you believe that the better business has been done by our rivals; it doesn't stand up to scrutiny, at all. One of them – Killie – are weaker for a start, and have lost Jordan Jones to Ibrox. He's not gone yet, but he's halfway out the door and I don't think players who have signed pre-contracts with other clubs – especially not clubs in their own division – are ever going to give you all you need. There's no doubt they are weaker as a result of this.
The Ibrox NewCo is the team most of the press is salivating over.
They've got Jones on a pre-contract and Kamara from Dundee on the same.
Kamara might yet come in this window, because Dundee want some kind of fee for him. It matters not. They've signed Steven Davis on a six month loan, and he plays in the same position, in central midfield, the most crowded part of their team with about eight players vying for three slots.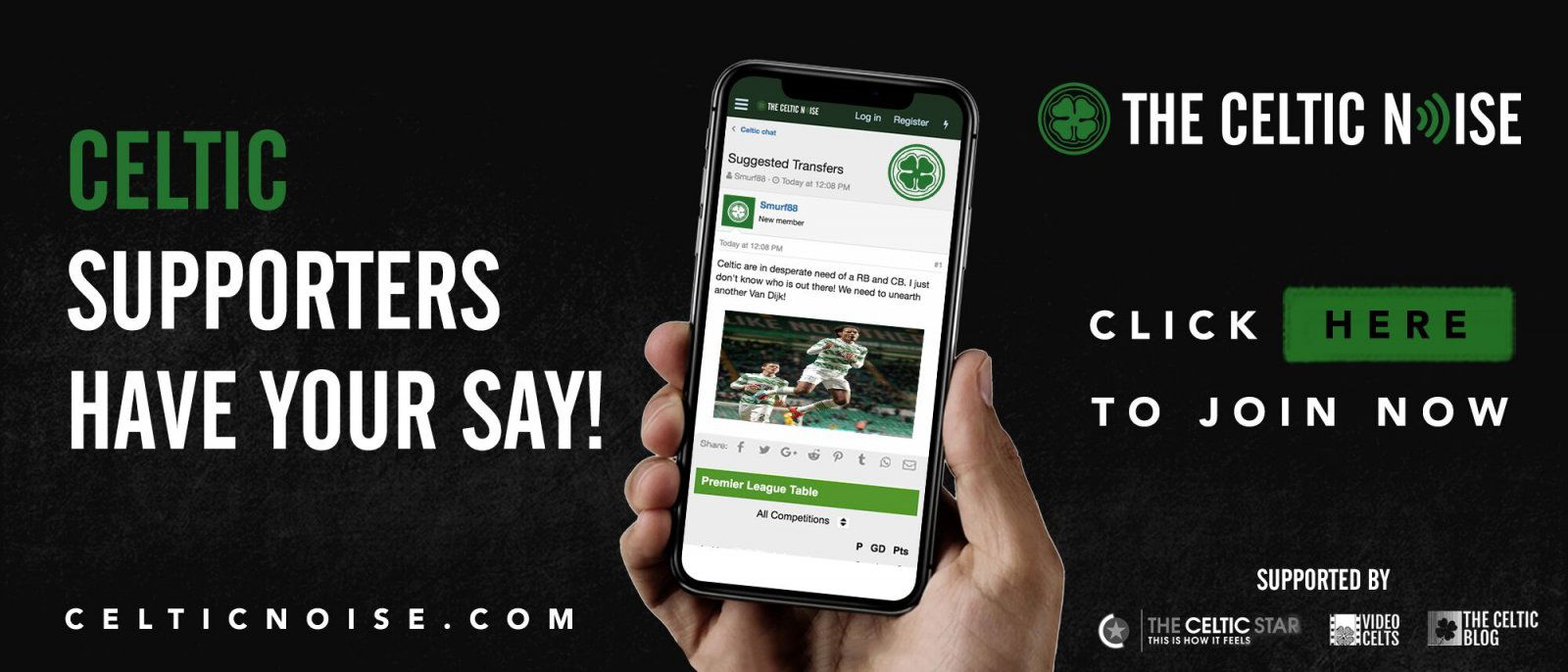 This assumes they'll be playing one up front, of course. If they play Morelos and the new "superstar" then all those midfielders are fighting for two places. They've forgotten you can only put eleven players on the pitch at any one time. Their squad is a bloated mess.
It's the superstar the media is drooling over most of course; Defoe, who I wrote about when he became available and said we shouldn't go near although he was linked with us as well as the Ibrox club. Most Celtic fans who responded to the piece agreed that he was not even a last resort signing. Had the board presented him as one of our front men I would have been embarrassed, and I would have turned the flamethrower up to a nine.
But to see the reaction across the city you'd think he was in his prime.
Carlton Cole is a year younger than he is right now, and he was 32 when we signed him. He managed five appearances in Scotland and he scored just once. I am unimpressed by the Ibrox club's signing of this guy. The pace of the game up here will leave him standing, as it has many others.
In spite of the unimpressive nature of that signing, the media is fawning all over the player. They are touting his signing as something "special" for Scottish football; a player now too old for the EPL gracing us with his presence. In doing so they are insulting the whole game here and on top of that they are failing to ask some important questions about how the Ibrox NewCo can afford to pay even a fraction of Defoe's mammoth salary.
Phil has written about that on his site; we'll be looking at the story tomorrow, courtesy of Dave Campbell. It is a valid question.
Celtic's signings are all younger; none is older than 22.
They can certainly cope with the campaign and at least one of them will be with us for years. The media will argue that experience will make a difference to the club across the city and they might well be right, but Brendan has a great track record of turning young footballers into winners.
We need to be looking ahead to next season as well as this one; that's why the next signings are going to be just as important as those we've just made. But the SPL will be won by the side which can unlock a packed defence, the side that can win the points in those moments when a bit of magic is required. We had a strong squad before these signings – a squad strong enough to win the title – and we're stronger as a result of them.
These guys give us options. They give us a better chance of scoring the important goals that will be needed. The next signings, at the back, will make us harder to score against. I see nothing happening elsewhere that concerns me, and Celtic has covered the areas which needed it. Time will tell if these guys can hit the ground, but Bayo has been scoring regularly, Burke is a proven talent and Weah is rated by one of the top teams in the world.
The idea that Defoe is some kind of game-changer is arrant nonsense. The title race was always going to come down to what we did in this window and it has been a half decent start. We want to see more players come in, of course, and the rumour mill is buzzing with stories about who they might be, but right now there's little doubt to the sane and unspun that we're better off, and the only hope others had is if we stood still or went backwards.
There's no chance whatsoever of that now.
You can discuss this and and all the other stories by signing up at the Celtic Noise forum at the above link. This site is one of the three that has pushed for the forum and we urge all this blog's readers to join it. Show your support for real change in Scottish football, by adding your voice to the debate.