Regular readers will know that I disdain not only the mainstream media but also those who participate in lending it legitimacy, and to me one of the dumbest things that a person who cares about Scottish football could do is take part in a phone-in or social media discussion with colossally uninformed and arrogant hosts who elevate stupidity and ignorance to towering heights.
But there is one group even sillier than they are, and it's the clown-feet wearing folk who populate the notorious Daily Record hotline. If there are people in this country less engaged with reality who are not working on the Tory front benches I do not know who they are.
Even the headlines are barking; it's as if they pick the stupidest people who call – and when you consider that for a second it's pretty awe-inspiring to imagine – and decide to give them the full floor. There's an element of contempt in the gesture, which is obvious to any sane person, but of course it's more about drumming up phony controversy than anything else, and if it has an anti-Celtic edge to it then all the better of course.
Yesterday I saw its latest shrieking headline; a so-called "Celtic fan" calling Oliver Burke not simply a bad player but a "pub player"; it is a piece of criticism so ridiculous that you shake your head in disbelief at it. This is the verdict after a single game.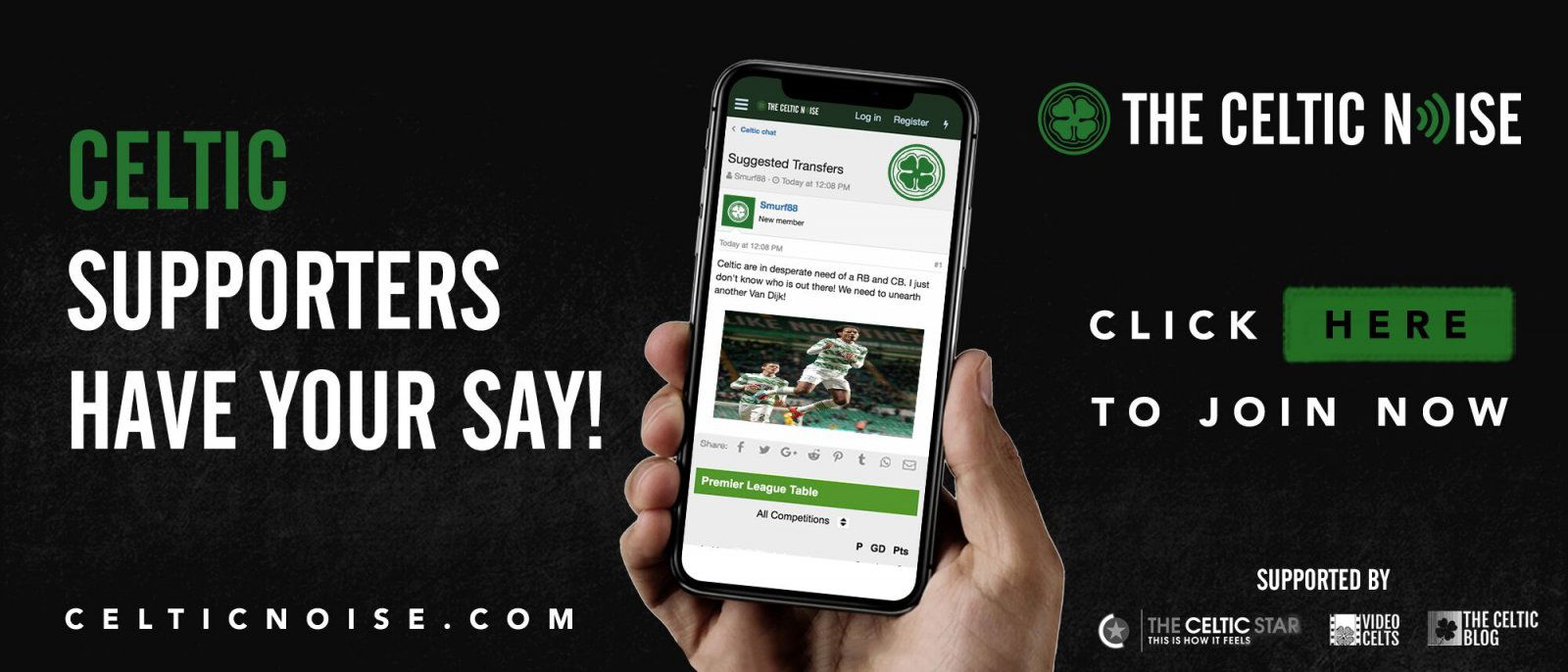 And people wonder why a lot of managers disdain the opinions in the stands.
I wasn't surprised that The Record printed it; of course they did. But that any Celtic fan ever thought that and then thought it an observation worth sharing with a tabloid that everyone knows detests us – and paid for the privilege – is stunning.
But that's not the whole problem, of course.
The problem is that social media has plenty of the same sort of nonsense. There is a section of our support which is wholly intolerant of any player who doesn't meet their "standards" although what those standards are is pretty difficult to discern at times.
I read numerous comments slagging Burke's inclusion at the weekend before a ball had even been kicked, okay?
That's just unbelievable. Making a judgement about a player after you've actually watched him in the Hoops is one thing – although I generally think that if you've only seen him once you should probably reserve judgement – but to slam his selection when he's yet to play a single minute for the club … that takes some beating.
There are plenty of players whose Celtic debuts were less than stellar; Henrik Larsson had a shocker and a loose pass, on the first weekend of the Stop The Ten season, allowed Chick Charnley to smash home a winner against us. The following week, at Celtic Park, against Dunfermline, he looked all at sea. We lost both of those matches, and one newspaper report on the second of them described the King of Kings as "lightweight."
In his fourth game for the club he scored an O.G.
Thank God there was no social media back then; he'd have been called a Hell of a lot worse than that. Some of our "fans" would have wanted him hounded out of Parkhead and we all know what we'd have missed out on.
Our supporters have to stop reacting this way.
Nobody thought that Jack Hendry did particularly well in a Celtic shirt, but I think it's pretty clear that the amount of venom which greeted his every mention in a starting line-up was over the top at the very least. Even Celtic regulars, like James Forrest and Scott Sinclair, have to endure this on a semi-regular basis.
Look, I'm not terribly impressed by the window thus far.
I'm not greatly sold on any of the signings or many of the players we've been linked to. I think our transfer policy is atrocious, and might even prove disastrous. But the footballers we bring to the club are not to blame for that, and anybody we have signed or do sign deserves a chance to show us what they can do before the booing and the jeering starts.
A real chance. Not part of one game.
You can discuss this and and all the other stories by signing up at the Celtic Noise forum at the above link. This site is one of the three that has pushed for the forum and we urge all this blog's readers to join it. Show your support for real change in Scottish football, by adding your voice to the debate.