The papers today have had a rare old time taking Brendan Rodgers' comments from yesterday and twisting them into lovely shapes of their choosing. The manager ruled out a "marquee signing" in this window, talking, again, about the Celtic "strategy."
First up, let's get one thing straight. The media would have you believe that Rodgers has ruled out further signings, which is actually deeply dishonest of them. He said the exact opposite of that, in fact. What he did say is that the strategy would be followed.
In my opinion that strategy continues to prevent us being all we can be as a club. It resulted in the last two transfer windows ending in abject failure. This one has seen the squad improved for the months ahead, but by how much we don't yet know.
Two of the signings are six month loanees.
No real giant stride has been made.
The simple truth of it is that this remains a club standing still.
And if we stand still long enough we are going to get caught.
Those who advocate waiting for the summer to spend are being dishonest with the rest of us and themselves most of all. This is the window where the line has to be drawn. If the club doesn't take a step forward then the manager has no reason to stay, and the step back that will result from his departure will be a disaster.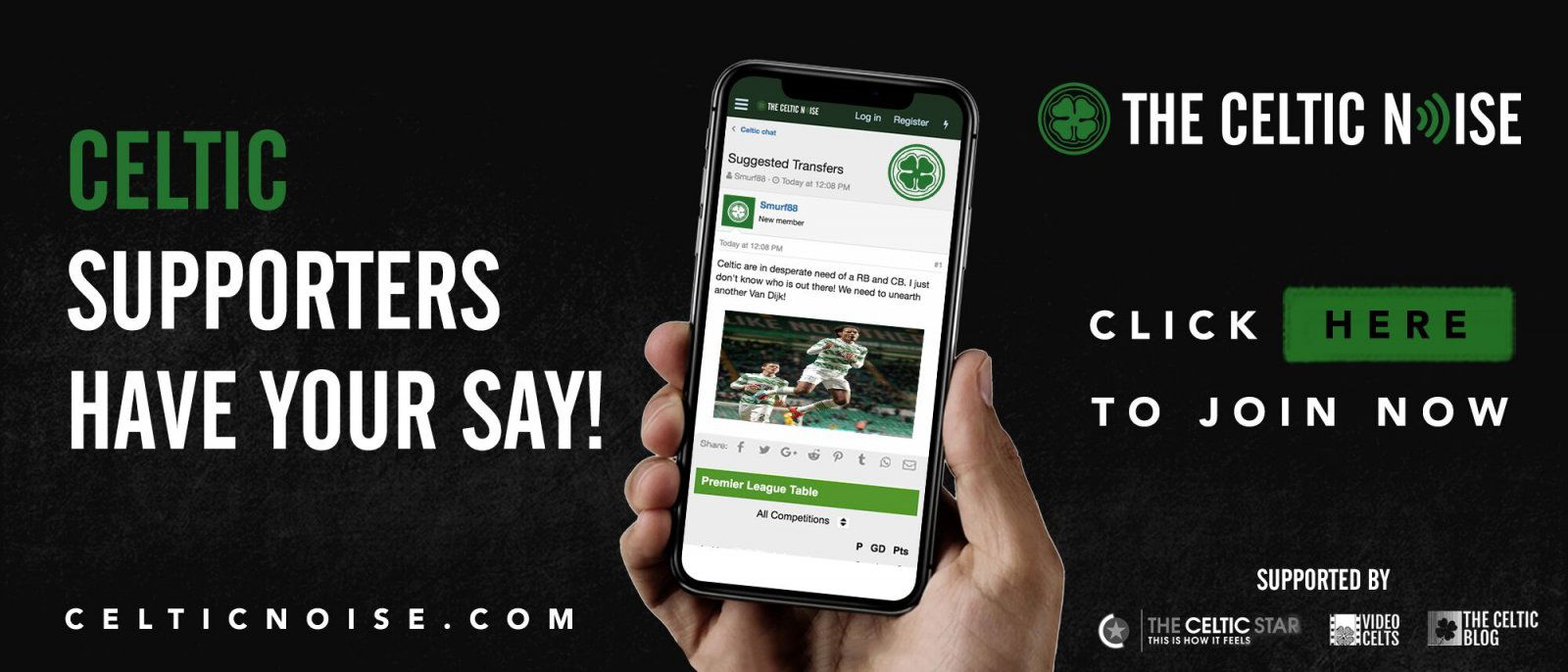 Few expect us to break our transfer record on a defender. It would be silly to do that, in my view, although Liverpool's signing of Van Dijk (ironically enough) has been transformative to their fortunes. We don't need to go that far to continue dominating Scotland and to take the strides forward in Europe that the fans want to see.
But a minimum of two central defenders and a right back remain as crucial to our club as they have been since Boyata's little stunt in the summer. Simunovic will not cut it and should be shipped out. Ajer is a comer and will grow into the role. Hendry will be sent off on loan. We may or may not see him again. The need for reinforcements there is acute.
And it is time sensitive. I cannot write that enough.
It is important that we have a central defence for going into the Champions League qualifiers next season, and the players who will presumably be at Celtic when that comes around are not going to cut it at all, and I do not believe we can afford to be scrambling madly as deadlines march towards us.
Brendan is too sanguine when it comes to this stuff. I hope he is fighting like Hell in the background though, because he has to realise what's at stake. Not just in Scotland but in Europe. He has to find a way to get better results in continental football, and for that we need better players at the club.
He knows the flaws in the club's current approach.
He knows that it isn't good enough to take us where he wants us to go.
Many fans who I know agree with him.
Our supporters are onside right now because even a bad first half of the season has ended with us top, with a trophy and in the next round of Europe. But the club has not moved forwards in a definitive way since Brendan's first campaign, and that has to change.
We will accept many things but not standing still.
The manager feels the same way.
You can discuss this and and all the other stories by signing up at the Celtic Noise forum at the above link. This site is one of the three that has pushed for the forum and we urge all this blog's readers to join it. Show your support for real change in Scottish football, by adding your voice to the debate.