The countdown has almost finished.
There are four days to go, including what remains of this one. On Thursday night the transfer window slams shut. Celtic has done very little permanent business. There is no central defensive reinforcement. The manager still wants a midfielder.
The club has not signed a right back.
Instead they look set to sign a winger the manager says we don't need.
(Here's the thing; I hear he's actually a very good signing.)
With so much crucial work still remaining to be done, the biggest cheque the club has written thus far is the one to the chief executive for his bonus.
We have a match coming up against Valencia, several levels above any side we will play in the SPL. The club wants the fans to take that seriously, by selling out the ground, by rushing to buy tickets. But where is the sign that the club itself takes it remotely seriously?
If the board did we would not go into that game so unprepared.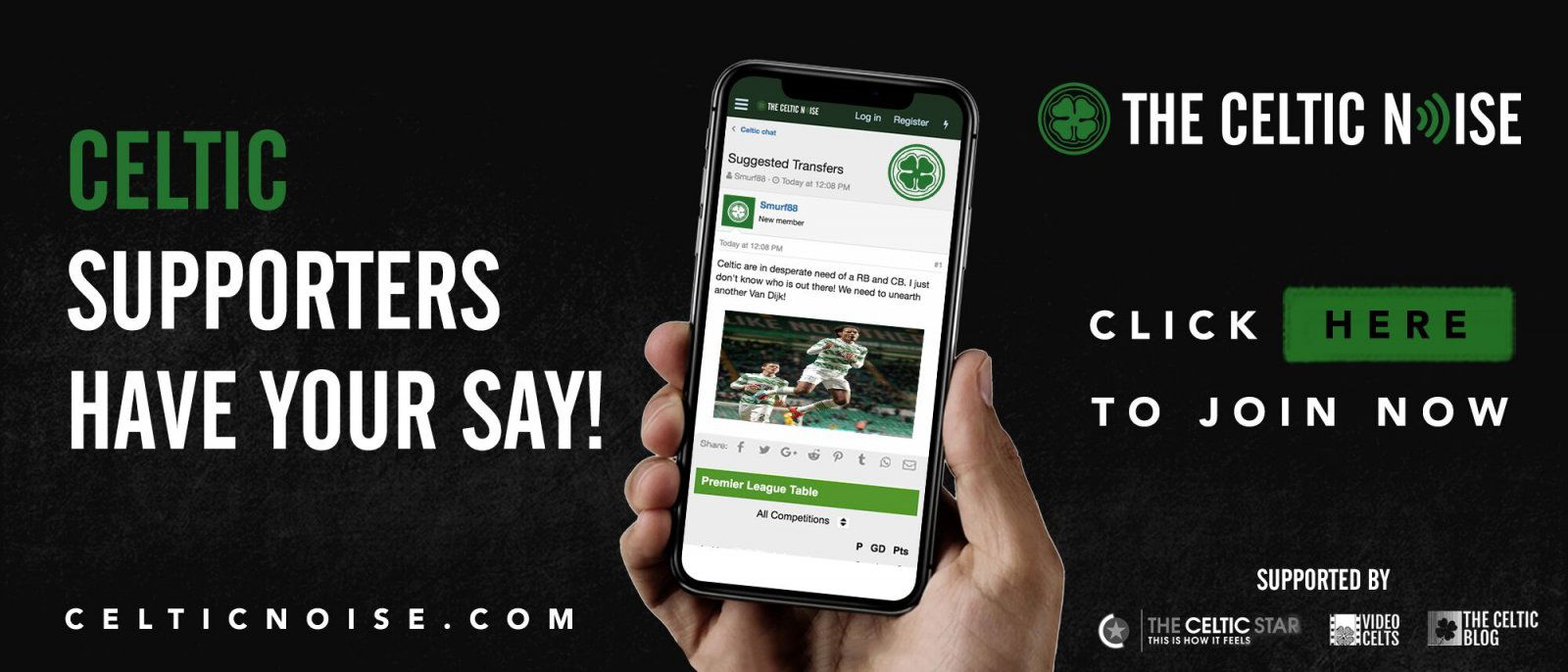 Before this window opened – in mid-November in fact – Brendan Rodgers told the media that the club was already busy in scouting and working towards the window's deals. Now the club is drip-feeding the line that this is not a good window for getting business done. The excuses are exactly those we feared, exactly those that are trotted out over and over again. This club is always promising "jam tomorrow." But there's never any jam.
Not for the fans anyway, not in terms of the team out on the park. Loan deals, frees and project footballers have proliferated during Brendan's tenure. The team which won the last three games was still composed, primarily, of players he inherited. Brendan has made this team his own, but this is not, by any stretch, Brendan Rodgers' team … after two and a half windows he is yet to leave a decisive mark on the squad by bringing in the players to improve it.
And I cannot say enough times that it is not his fault that so many of his signings have not worked out.
Free deals and cheap options are not going to offer better than the players he's turned into stars. Our "projects" are hit and miss, and few are at the club long enough to become the best they can be. The market he's been forced to work in … it's a shocking indictment of the strategy.
The summer window was a flat-out disgrace.
It was a failure on every level, the ultimate result of which was our exit from the Champions League. AEK Athens were beatable. With a couple of additions to the squad I am sure we'd have done it. The manager got criticism for that but the board were solely responsible for failing to give him what he needed.
There are still people who think this manager has been backed.
Honestly, I will not even pretend that I understand them.
I will do a piece on the Brendan Rodgers transfer business when this window is finally closed. There is still time for it to be a positive piece, still time for those who run our club to show us that lessons have been learned and that their talk of ambition is more than just chatter, designed to sell tickets.
I am not optimistic, I'll be honest about that right now, but I would love to be proved wrong. I would love to be sitting down to a big plate of humble pie on Thursday night, and if I am then believe me I will write a piece where everyone involved gets the credit they deserve.
I sincerely hope that's the piece I'm doing.
In four days we'll know.
You can discuss this and and all the other stories by signing up at the Celtic Noise forum at the above link. This site is one of the three that has pushed for the forum and we urge all this blog's readers to join it. Show your support for real change in Scottish football, by adding your voice to the debate.