The Celtic online community has been, for a long time, divided on the issue of whether media outlets should be banned from Parkhead. None of it has ever mattered, because the club itself has a policy in that it does not believe newspapers should be excluded from covering us no matter what individual journalists write from time to time.
And I'm going to be blunt; I believe that policy has to end, I believe it is absolute nonsense, and the club's continuing deference to it is counter-productive and insane.
Today's tabloid treatment of Leigh Griffiths clearly merits that kind of action. It is an appalling piece amounting to a scandalous invasion of privacy married with a character assassination for which there is not the remotest, not the slightest, justification.
Written to titillate a vampiric audience and sell copies of a dying rag, it is an affront to decency.
Even were the story itself true – and there is considerable doubt over its veracity in that the pictures themselves may have been taken a while back – it is a piece of muck-raking which was not in the least in the public interest to publish. This is the argument the tabloids always use when they are engaged in this bottom-feeding. Some of them even used it during Leveson, where they were accused of phone tapping and a bunch of other atrocious things.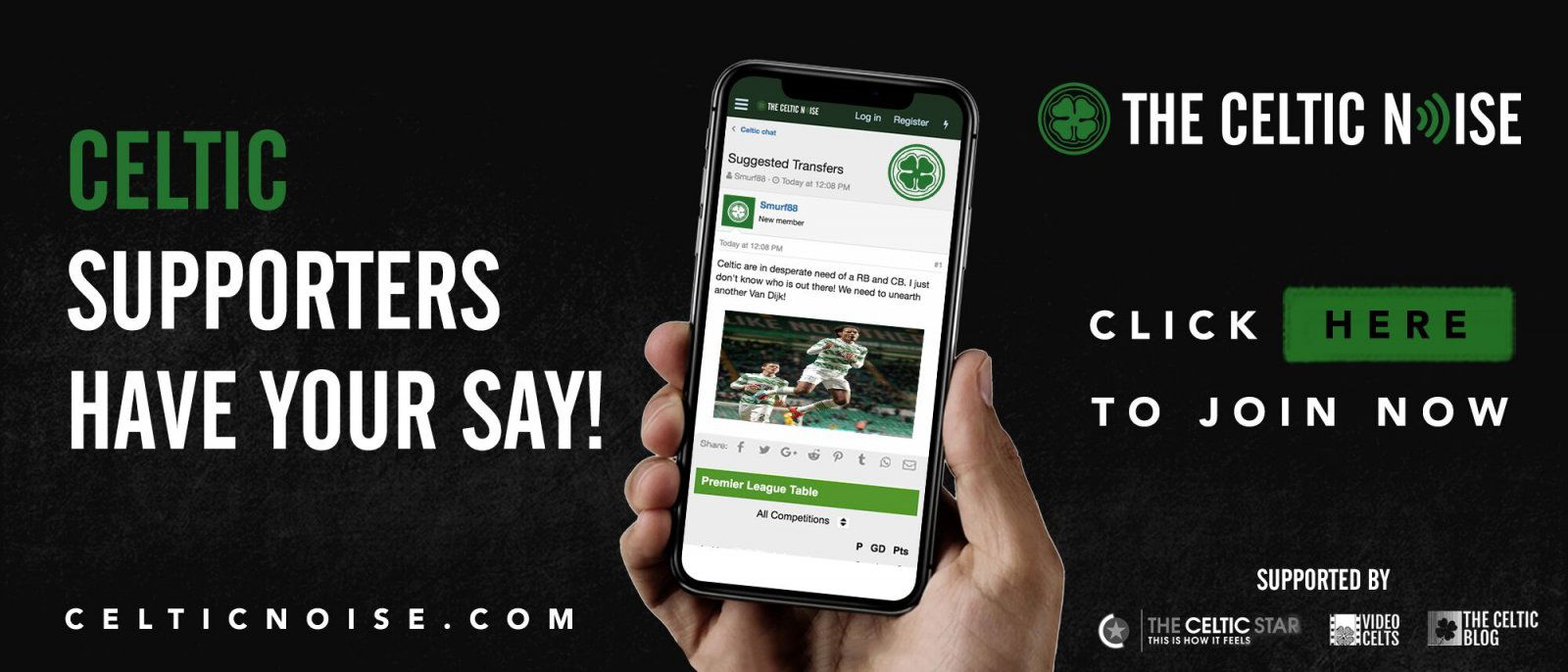 If they have deviated from truth, even a little, I hope Griffiths sues them for it.
As I said, the truth of the story matters not one bit to me in this case though, because the bigger issue is in just what they think they are doing publishing details like this in the first place. Celtic has a duty of care to its employees and to allow this disgraceful treatment of one of them is an abrogation of that responsibility, and that alone justifies the ban.
I'll tell you why I feel so strongly about this, apart from the obvious reasons; there are members of the press who have been banned from Celtic Park before, but they committed the grave offence of writing bad things about our CEO. That's no more than some of the bloggers have done, this one included. If that gets a reporter banned, then where's the argument against kicking out an entire newspaper for trawling through the trash to target one of our players?
The club has to start getting real. Look at the media coverage we're getting tonight; one paper is accusing us of "forcing" a meeting with the SFA, others are saying that our statement has left a ref in fear of his life and yet another is hinting that our fans were responsible for targeting Ryan Jack, in a bar in Aberdeen. I can think of another club's fans who might well be involved in that, but the implication is absent in a piece that "reminds" readers that he scored the winner last weekend.
There are issues we remain silent on because that's the best thing we can do.
On others, such as this, such as the attack on our team bus last weekend, the silence is baffling and divisive.
It's time for our board to protect this club properly.
All of the club and not just its own backsides.
Our players deserve that. Our fans deserve it too.
You can discuss this and and all the other stories by signing up at the Celtic Noise forum at the above link. This site is one of the three that has pushed for the forum and we urge all this blog's readers to join it. Show your support for real change in Scottish football, by adding your voice to the debate.