Anyone who has ever lived with uncertainty in any segment of their lives knows that gnawing feeling of things happening just outside your line of sight, of things that will impact you, going on out-with your control. That feeling can be so unsettling that the end, when it comes, and however it does, brings a sense of relief, of a weight being lifted, even if the outcome is not what you hoped for.
I sort of felt that way this morning reading Boyata's agent, telling us that the player has other offers and that they aren't even considering Celtic in the equation.
Yes, it feels like a weight has been lifted because it makes things suddenly clear; this guy has already checked out. We rebuilt his career, gave him a platform on which to show off his limited skills, the club even forgave him a spectacular public tantrum.
And he never gave us a blind bit of consideration the whole time.
The events of the summer have never completely sat right with me, as everyone knows. I said at the time that Boyata would only be forgiven for what transpired before the Athens game if he signed a new deal with Celtic and showed loyalty and commitment to the cause.
For a while it looked as if a new deal was on the cards; he even publicly hinted at it, a move which in light of today and the performance at the weekend was as spectacularly ill-judged as some of his stupider mistakes. They should be the last the club allows him to make.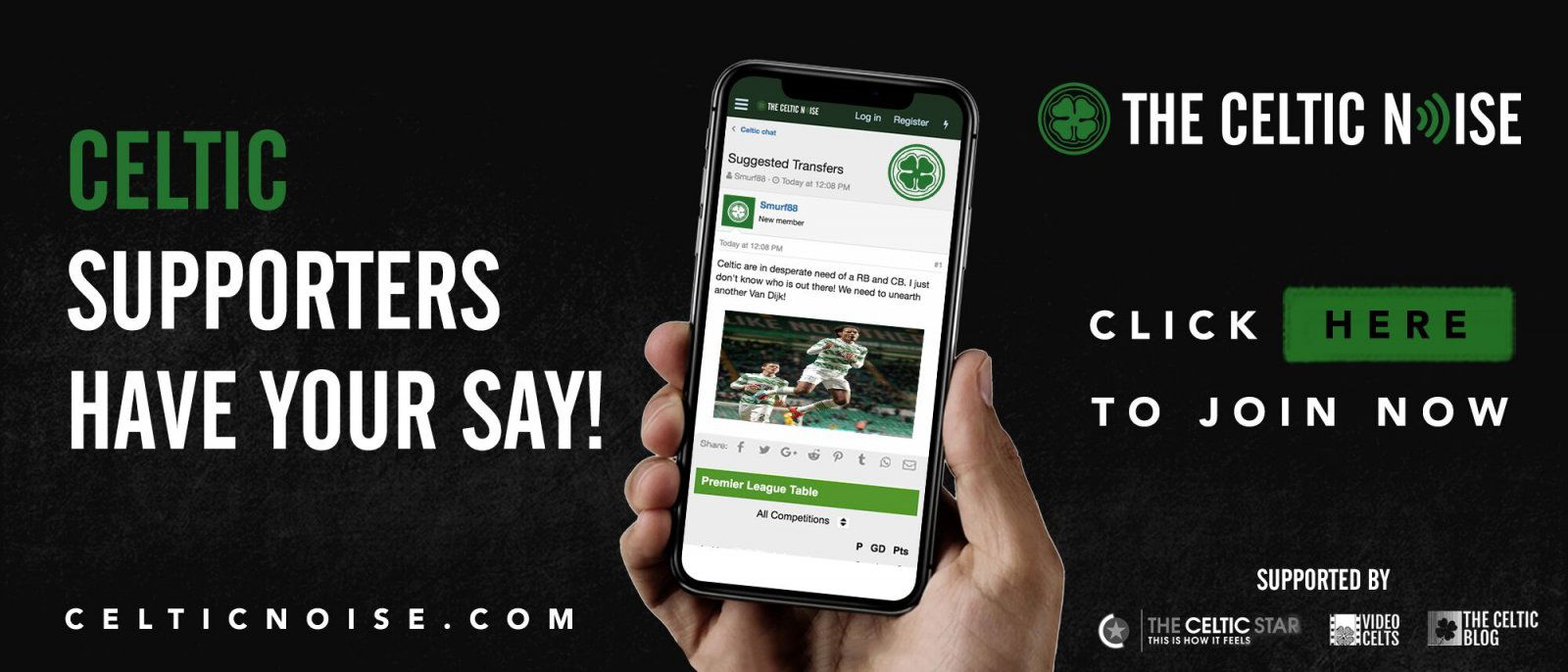 Dedryck Boyata should never pull on a Celtic shirt again, regardless of what that means. At some point in the future, someone is going to have to answer for the fiasco in the summer where we turned down more money than this guy will ever be worth in a hundred years.
Brendan Rodgers own judgement has to be seriously questioned if he was the one who refused to sanction that sale on the grounds that he believes a guy with a year left on his deal and who has never impressed for more than a handful of games at a time was worth hanging onto when there was £9 million on the table for him. I know not one single Celtic fan who did not think turning that down was lunacy. It becomes clearer by the day.
Rodgers' assertion that Boyata is the best we have is damning and speaks to a woefully bad two years in which we've singularly failed to recruit properly at the back. Because he's just not that good. The suggestion that replacing him would cost a significant sum is not tenable.
I refuse to accept that there aren't better players than him out there, even within what limited price range Lawwell allows us to operate in. They exist, and I won't pretend not to know that just because Brendan's mate, the hapless Lee Congerton, cannot find them.
I think it's a scandal that Brendan Rodgers has failed to sign a single first choice defender in two and a half seasons.
There's only so much that can be blamed on the directors. He obsesses over positions midfield to front whilst ignoring a glaring issue, assuring us with breath-taking complacency that, yes, Jonny Hayes can play as a full-back if something happens to Kieran Tierney only for a game like Ibrox to come around where he deprives us of our best midfield option to play there instead because he belatedly realises he has no reliable cover.
The entire defensive unit needs rebuilt. I do not believe that Lawwell will authorise the spending required to do that, except one little piece at a time, although in the end that will cost us plenty if we suffer the attendant consequences.
Gamboa and Izzy are out of contract in the summer. Benkovic will go back to Leicester. The idea of bringing back Calvin Miller to act as cover for Tierney is frankly terrifying, especially as KT plays more games than anyone at the club and can't be replaced. Simunovic has proved his own worth; if any kind of offer comes in for him we should have him out the door. Hendry has gone to Sunderland on loan and I doubt we'll see him again. The German, don't even get me started.
That leaves us with Ajer. Scandalous.
With Boyata, at least, we have come full circle. He has no loyalty to us and with that now confirmed the uncertainty is over. Ibrox should be his final game in the Hoops, and it will sum up his time here which but for a brief spell in which he looked a decent choice convinced others that he was a lot better than the player we have.
He was woeful at the weekend, gutless, weak, nervy, the worst things a defender can be, reminding us why that £9 million should have been snapped up in the summer, because turning it down was an act of folly which indicts people at our club who should already have been looking beyond his limited skill-set for someone vastly superior.
That six months on, uncertainty about the whole backline still stalks us is disgraceful.
That we still haven't got a "better option" should see Congerton, to name but one, jettisoned with him.
Our summer was a shambles.
Already in this one, we're bringing in an 18 year old kid on loan as backup to our only fit striker and haggling over the fee for a player that none of us has even heard of.
If he's worth pursuing then pay the money for him.
If he's not worth £2.7 million then frankly he ought not to be under consideration in the first place. This is a replacement for Dembele we're talking about here, a player who scored Champions League goals and helped us win a clean sweep unbeaten in domestic football.
A player we sold for £19.5 million.
If we're not replacing him with genuine quality – and that costs money – then something is badly, badly askew at Celtic Park.
Above all else, I see no sign that a central defender is even part of the equation.
If we're relying on Boyata and a loanee from Leicester for the remainder of this campaign, the summer will be a desperate scramble to replace both of them on the cheap, especially as Boyata might leave us high and dry on a free.
Unless there's a defender on the Rodgers' shopping list – and I don't mean some SPL prospect – then this has all the hallmarks of another disaster.
We're three days into the window, it's not yet time to be concerned … but it's important that we see the emergence here of a plan, something that tells us people are thinking beyond the horizon of this window. The claptrap has already begun about how "difficult" it is to sign players in January … exactly the excuse I said at the end of the summer that people would use.
Don't be fooled by it for one minute.
Watch what other clubs do. They will find players, they will find ways to get deals done.
You can discuss this and and all the other stories by signing up at the Celtic Noise forum at the above link. This site is one of the three that has pushed for the forum and we urge all this blog's readers to join it. Show your support for real change in Scottish football, by adding your voice to the debate.