Before the break I said we could, and would, pull away from the rest. If we win tonight we'll be able to see it happening.
Two matches against St Johnstone loom, one on Wednesday and the other on Sunday. I expect two victories. Six points out of six. That would put us a minimum of six points ahead going into Hibs next week, before the Scottish cup tie, against St Johnstone, next weekend.
We should, and I believe we will, win all the league games and the Scottish cup tie, but I think the cup tie could be close, although none of these matches will be particularly easy. St Johnstone are a decent team and they have a fabulous manager who, in my opinion, I think Hibs should be looking at.
What's more is that meeting a team that often over just ten days is never straightforward.
We can't afford to approach all those games the same way, perhaps even with the same team, because they will surely be able to counter us if we do.
The week after the last of those matches we have first leg against Valencia and the Kilmarnock on the Sunday.
As James wrote the other day, I could see us, by the end of the Kilmarnock game, having the gap that all but guarantees us the title.
That will be some achievement, and especially in this campaign with so much going on.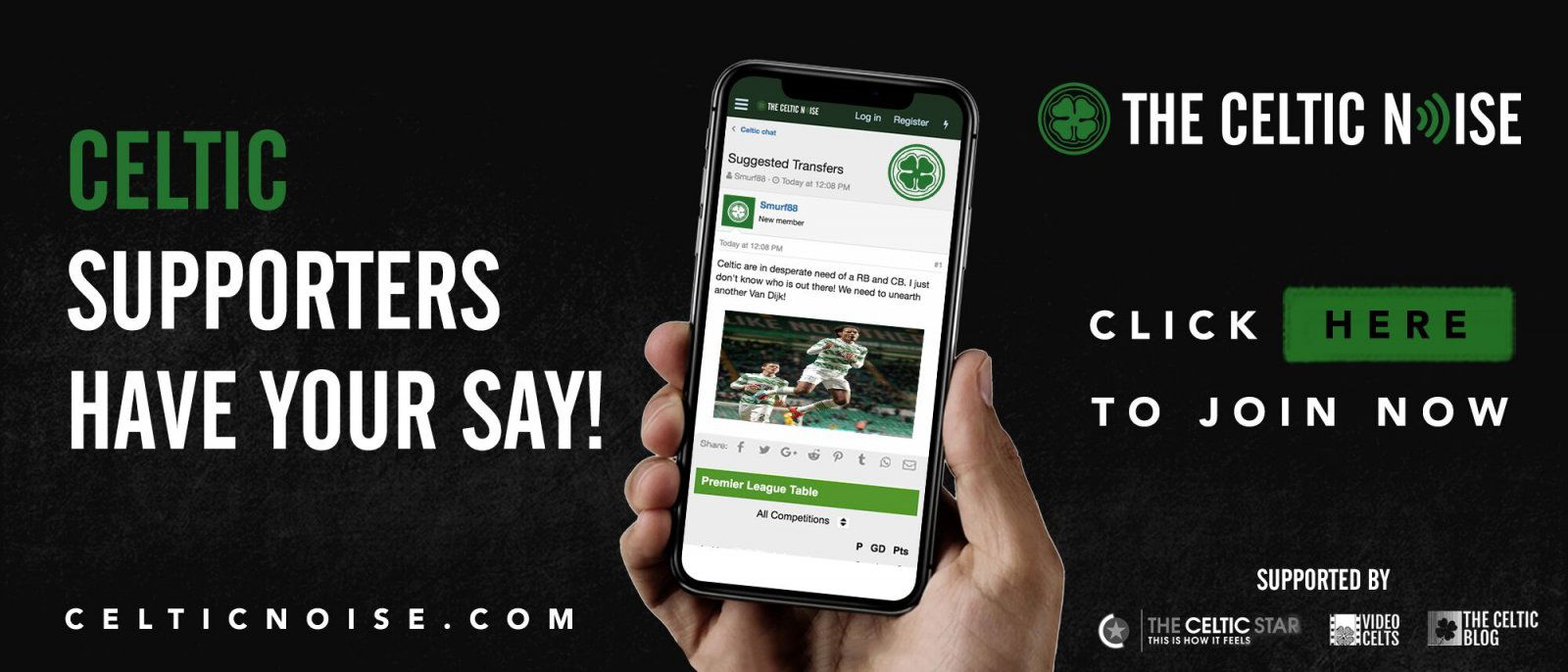 What has been forgotten by a lot of people, including some of our own fans, is that we have had a horrendous injury list this season. On top of that, not every footballer in the squad can be relied upon. The size of our squad gets thrown around a lot, but there is a reason some of these guys don't get a game.
We have lost Rogic to international duty and Griffiths to other issues. Bitton, Tierney, Boyata, Benkovic, Edouard, Brown and Ntcham have all been out for extended periods of times this season. Every one of these players would walk into any other team in Scotland, including the Ibrox club.
Even if you are putting players in who are half decent, the flow and the balance of the team is being affected. Chopping and changing has its place – as I said, we will need to do some of it to get through those three matches against St Johnstone – but too much can kill momentum.
Our one period of real quality this season was when Broony was out and we picked the same team for three of four games in a row; looking back we thought maybe Brown was slowing the game down – I think it was Ntcham personally – but either way, the team dynamic was affected. It's almost never been mentioned. But it did have an effect.
Already we look more dangerous than we did before the break and one of the things that often counts against a team with new players has worked for us; Burke and Weah have settled immediately. Loans or not they are good acquisitions.
I know James has concerns, but as I keep saying to him, "Let's not worry about where we will be as a club next season just yet … let's get everything we can in this one."
The Treble Treble is still on!
The next step towards it is tonight at Celtic Park.
Dave Campbell is a Celtic fan and blogger. He reckons the coming two matches against St Johnstone are amongst our most important of the season.
When you loaded this piece you might have seen an option to get notifications; please subscribe to make sure that you never miss an important article again.
You can discuss this and and all the other stories by signing up at the Celtic Noise forum at the above link. This site is one of the three that has pushed for the forum and we urge all this blog's readers to join it. Show your support for real change in Scottish football, by adding your voice to the debate.