I don't know how this window is going to pan out over the next few weeks.
I am happy enough with the moves we've made in the forward area. Burke will help get us over the line in Scotland, and so will Weah. Neither needed to be signed on a permanent deal if you assume that Griffiths is going to return at some point.
The less said there the better for now.
Dave Campbell is doing a piece on that for later.
Our Ivorian striker, Bayo, should do well. Is he a Dembele in the making?
Time will tell, but the fact remains that we've sold a Champions League level striker for mega-bucks and brought in a project to replace him. There is a disconnect between the ambition the fans have for this club and the ambition that the board has, and it's clear that it exists.
Brendan wanted reinforcements up front, and he's got them. He appears happy enough with them, because he knows he can get away with the temporary nature of two of the deals, and he likes Bayo and thinks there's something there.
Yet the manager has long had a blind-spot when it comes to our defensive area. In two and a half years he is yet to buy a first choice centre back. Some Liverpool fans have suggested that the same failing haunted their club all the way through his tenure there.
Now even he knows what has to be done here, though, as he's made clear.
The danger is that instead of doing this right and solving this problem for the next three or four years that our club will opt for the cheap option, and bring in a couple of likely-lads on loan from clubs in England. Development players not good enough for the EPL level, and who we are somehow going to make good enough over a half a season and a summer for the Champions League next year. We all know that's beyond even Brendan's ability as a coach.
If we approach this in that fashion it will end in disaster. You can predict that now with total certainty.
Celtic is not a club where EPL youth players should be coming to learn; this is a toxic idea that has just about had its day. We might benefit from working with the occasional gem, but it saps our credibility as a major club. It eats into our reputation.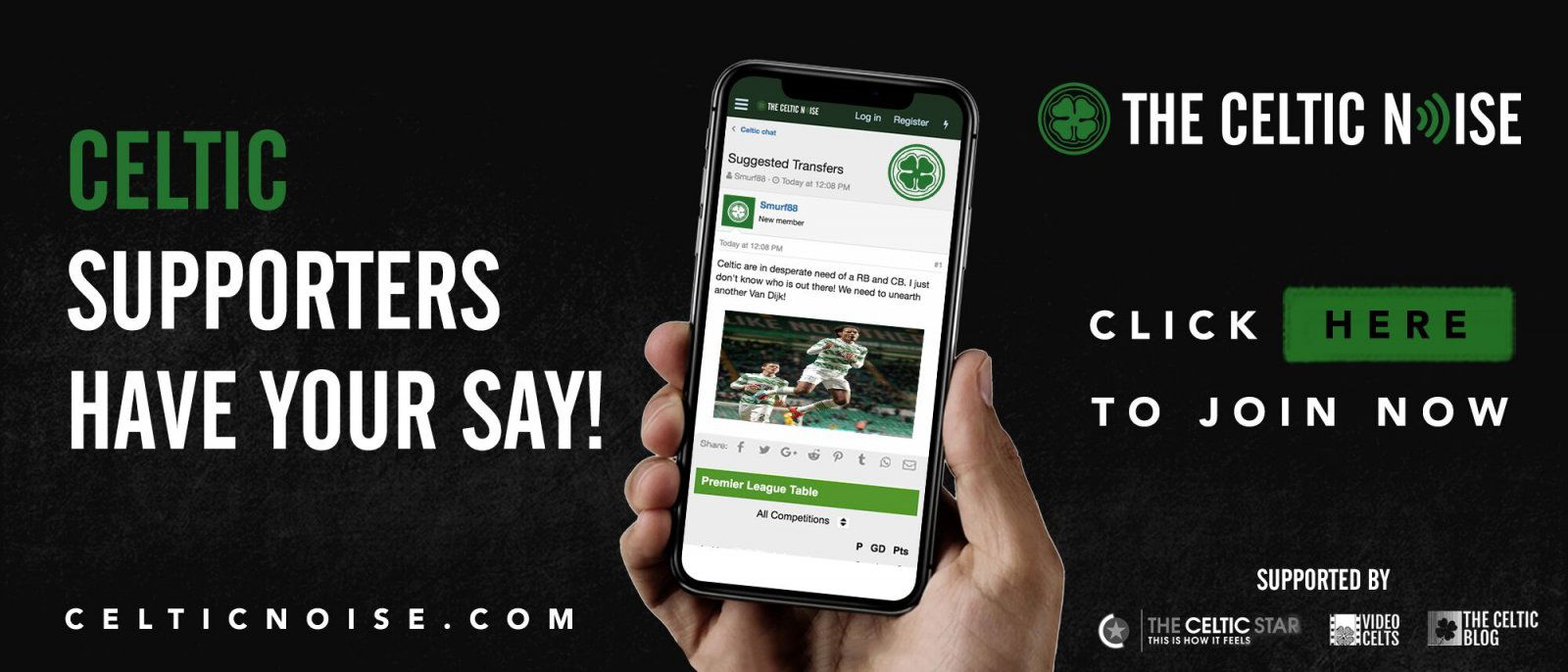 Just this week, the manager of West Brom, Darren Moore, in his first ever role as a club manager after a spell at Jamaica, told the media that he was glad Burke was going on loan to Celtic because we could make him more ready for their first team.
I was appalled at that statement, and the inference that it's what we've become in the eyes of many people; a proving ground for West Brom reserves. It's an horrendous idea, and the flip-side of what the Ibrox NewCo is going for in marketing itself as a retirement home for EPL players who are past it.
Neither approach is going to do the respective clubs the slightest bit of good; the only advantage we have over theirs is that ours is more likely to end with the lights still on at our ground. Their version leads inexorably to the same graveyard where Rangers is buried.
Our strategy works best with forward players, because flair and imagination are skills which are natural to great players and even if those footballers are raw and need to be polished up a little that talent shines through and can change games.
This is why I have no fears about Weah, Bayo or Burke settling in and finding their feet.
Central defenders grow in class as they grow in experience. Raw recruits make mistakes in the one area of the pitch where you can least afford to make mistakes, and on top of that there is no other part of the pitch where relationships and stability are more important.
It's where partnerships are formed that the club builds everything on.
We have major football matches to play in the remainder of this season, and on top of that we have Champions League qualifiers to prepare for in the next … should we get there. That depends, of course, on winning the SPL title. But the planning for this can't wait and it won't wait, it has to have started already and at least one permanent signing made for the central defensive position … one of proven quality, although that will come at a cost.
Don't let anyone tell you such players are not out there.
Bruma's name has come up again and he is a fine footballer in spite of his recent travails in Germany. He would cost us around £3 million. Another good area to look at is players whose contracts expire at the end of the season, and in that group there are a number of central defensive options. I'll give you just three who would markedly improve our team; Michael Van Der Hoorn at Swansea, Daniel Schwaab of PSV and Cedric Yambere from Dijon. None would cost the Earth.
With Kieran possibly facing an injury lay-off most of us would accept an on-loan left back to provide temporary relief for our young star. The signing of a right-back is a must though, and it's been left too long already. That does, at least, appear to be a priority.
But central defence is where the real changes need to be made.
Boyata is halfway out the door. We have Benkovic on loan already; in a perfect world we could extend that for another twelve months as he's bedded in already and looks good enough. But it seems unlikely, and there's a gaping hole where those two footballers currently are.
Boyata doesn't concern me; I have never really rated him and think should have took the cash in the summer. I am more worried about losing any hope of recouping a fee than I am about losing the player himself. The real worry is that what's behind him.
Simunovic is quite frankly the weakest central defender I have ever seen. He is too easily rattled under pressure and the number of surfaces on which he doesn't feel comfortable playing renders him just about useless to us. If he gave a media interview where he said he feels nervous on concrete I would not be in the least bit surprised. He's a waste of a shirt and if we can get shot of him we should do it even if he goes for a nominal fee.
Ajer will grow into the job. He's a fine footballer who just needs an experienced head beside him to keep him calm and make him better. Nobody in the current squad ticks those boxes. The same issues apply to Jack Hendry; I still don't know whether we've got a real player there or not, but he's not ready right now and nowhere near it.
This is the key position now. To try and plug this gap with loanees, project players from the EPL, would be a disgraceful move for our club to make. This transfer window has to end with more than just a twitch of life.
There have to be signs that our club gets it, that our club has learned from the disastrous summer in which we floundered and paid the price.
I know some people inside Celtic would be perfectly content to wrap this window up on the last day with a handful of EPL project loanees, and not another penny spent. There are people at Celtic who talk about their ambitions for us but who are perfectly content to let EPL managers view us as a place to send their reserves.
I would caution those folk to think long and hard about what they are doing. If this window shuts with the biggest cheque we've written these last six months being the one for Peter Lawwell's bonus that really will be an insult to every single one of us and a step too far.
In such a scenario the only certainty is that the manger would walk at the end of the season, and not one person in our support could, or would, blame him for it or hold him accountable for the summer of chaos that followed. It's others who would pay that bill.
You can discuss this and and all the other stories by signing up at the Celtic Noise forum at the above link. This site is one of the three that has pushed for the forum and we urge all this blog's readers to join it. Show your support for real change in Scottish football, by adding your voice to the debate.