Six points clear and plenty of goals as well.
That's the situation this fine, cold afternoon.
That's where are. It's the gap we've been looking forward to seeing, clear blue water, which means that even without our rivals dropping anything from now until the finish line – and they will, all of them will at some point, and probably several points – we can afford one and maybe even two slips.
That removes a lot of the pressure in the stands and on the pitch.
The players, of course, are used to that pressure and they have thrived under it these past few years. The same cannot be said about the clubs and managers who think of themselves as our rivals. None has been over the course and won a major honour – none but McInnes and that was a while back and he has chronically underachieved since.
Kilmarnock's form has been exceptional. We all know that and admire and respect the immense job that Steve Clarke has done with them.
That he has turned them into a competitive, well drilled side which fears no-one is a testament to his abilities in both the dugout and the dressing room.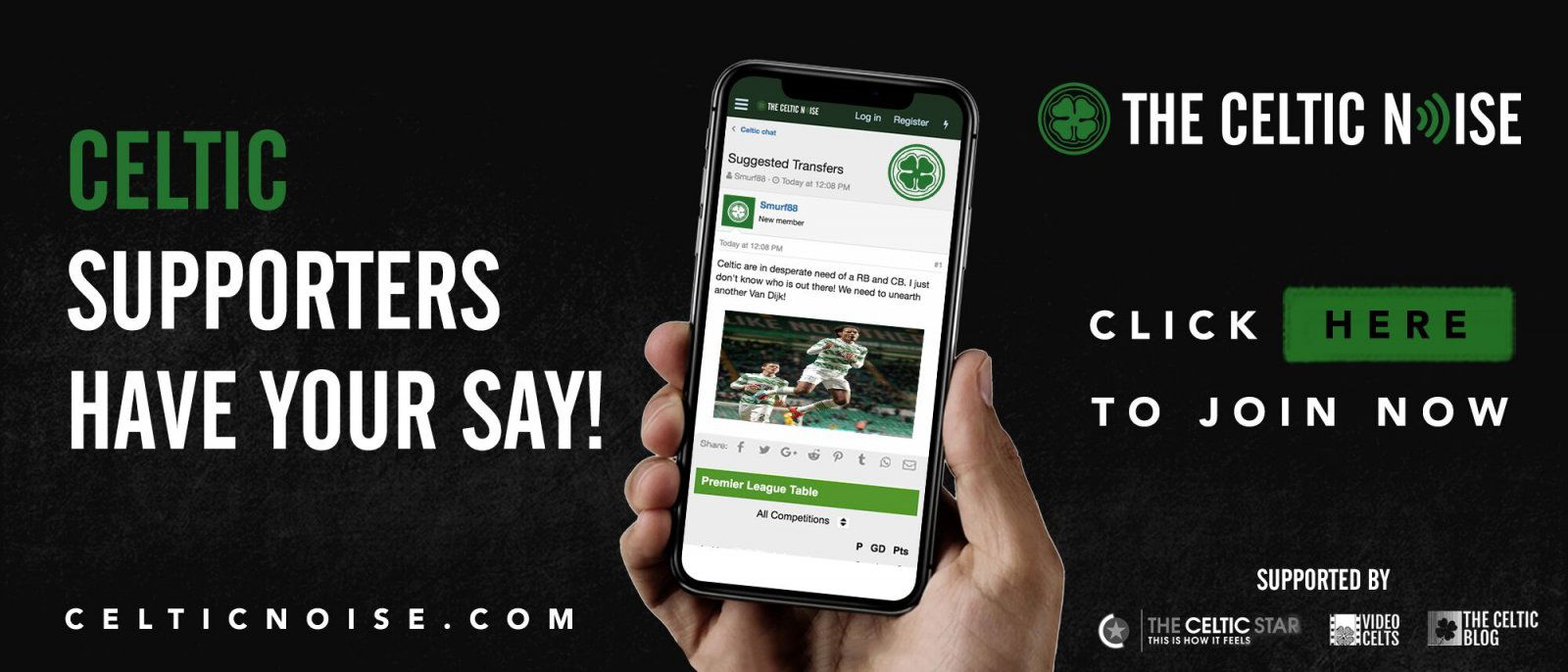 They are not always pretty to watch – the main argument against him ever winding up at Celtic Park – but they are a point-scoring machine with unbelievable consistency, and especially for a side with the budget Clarke has to work with.
There are fifteen games to go in the league campaign. Around half will be away from home; seven or eight games. If you assume we will win our remaining home fixtures – as we should – that means that if we win even half of our away matches our rivals have to pretty much win all their remaining games to be able to best us, as our goal difference is also superior.
The lead is not insurmountable. Brendan said that at the press conference last night.
But it's daunting, just the same, for those who think they can catch us.
St Johnstone on Sunday is a difficult match, but one we should be able to navigate without much difficulty. They contained us last night but only up to the point where we scored; at home they will have to come at us and that gives us an opportunity to pick them off. We should secure the points in that one.
Kilmarnock, away, on Sunday 17th. That's going to be the tricky one, and it's followed up by a match against Hearts ten days later. The good news is, if we get through those three matches with maximum points we're within touching distance of our goal with three out of three on the road.
That would be a significant accomplishment and would put one hand on the trophy.
This is it, folks, the "business end" of the season.
And so far, business has been good.
When you loaded this piece you might have seen an option to get notifications; please subscribe to make sure that you never miss an important article again.
You can discuss this and and all the other stories by signing up at the Celtic Noise forum at the above link. This site is one of the three that has pushed for the forum and we urge all this blog's readers to join it. Show your support for real change in Scottish football, by adding your voice to the debate.