Keith Jackson's Daily Record piece on the Glasgow club's signings, which he published over the weekend, was ridiculous if we're being generous. E-Tims already tore it to pieces.
That saves me a job.
It was typically awful, and his assertions about Defoe being the kind of player Celtic had been looking for was so far from the mark that you wonder what his bosses must think when they have to sign his employment cheques every month.
Jackson is not alone in this fantasy. Many outlets have described the Defoe signing as a "game changer."
It's nothing of the sort, it's another EPL retiree thinking there are easier pickings north of the border.
Many have thought the same before him, only to come, see and fail to conquer. Defoe, this "finished article" footballer, this "proven scorer" who apparently has lots still to offer, didn't have a single interested party outside Ibrox.
The same cannot be said for the footballer who popped up on the Celtic radar screen this afternoon, the ex-Man City midfielder Yaya Toure.
He has other suitors.
I'm half and half as to whether I hope he takes one of them up on their own offer, because that way there'd be no imminent danger that he might take us up on our alleged one.
Toure is a year younger than Defoe, and I would argue that he's a much bigger name in football.
He probably has a season left in him.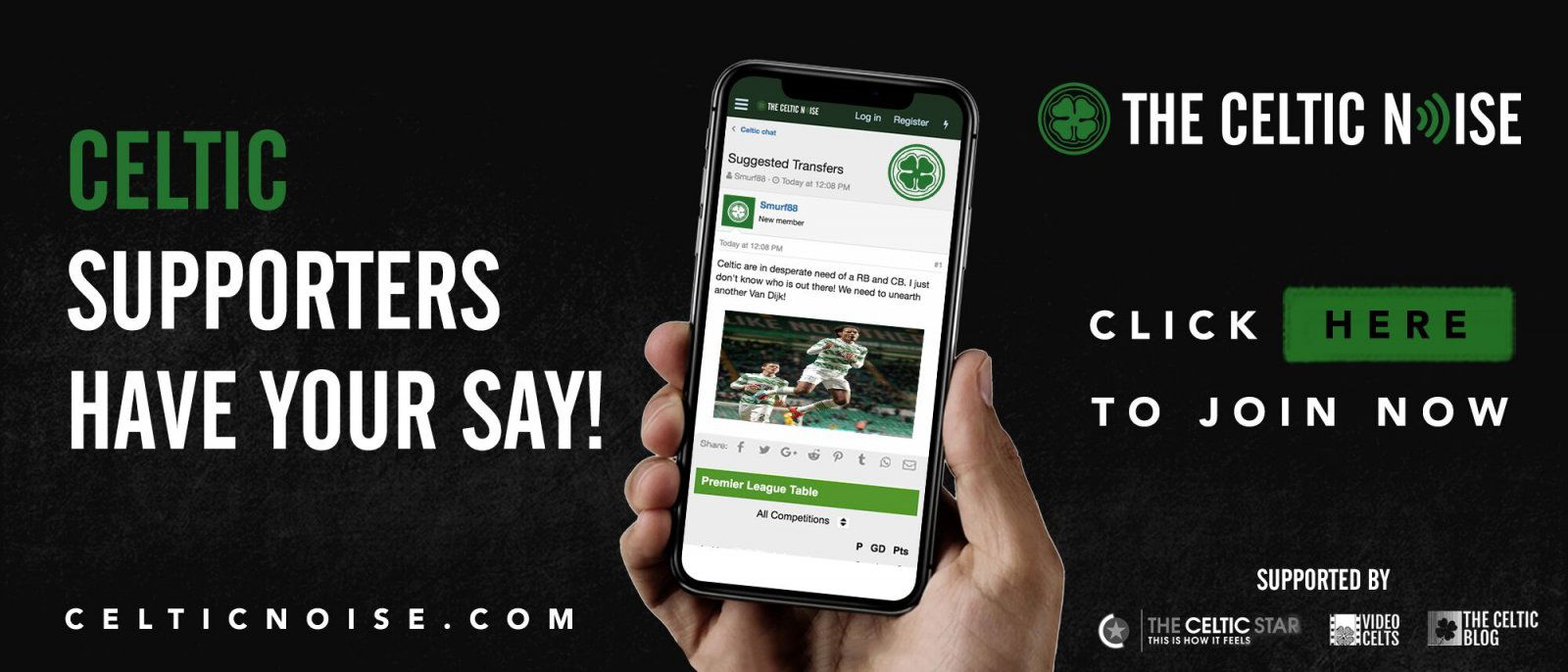 But I am not in the least bit excited over the prospect, being touted in the Greek press, of Celtic making a bid for his services.
For openers, although I'd take McCarthy in a heartbeat, as I said in the last article, I am not entirely convinced that midfield is an area where we're in dire need of reinforcements. The signing of Scott Brown's long-term replacement is one that can probably wait until the summer and possibly beyond to the next one; we have alternatives if he's not fit or off form.
One of them is Nir Bitton, who has just gotten back to fitness and should be ready for first team action when the squad returns from Dubai. For that reason alone, I question the wisdom of looking at someone for that role, even someone with the profile of Toure.
To me, it would be a bling signing like Defoe at Ibrox.
It's not a game-changer.
In fact, if it offered Lawwell and our board even a partial alibi for not spending money on other areas I would be furious.
Yaya Toure might do a job for a season or a half of one, but this team needs real investment at the back and a signing like this might be seen, by some at the club, as a means of assuaging fan anger over a failure to give the manager what he needs.
As a short-term move you would take it for the options it offers. He has experience. He can still pass a ball forty yards and find a man. He is physically imposing and aggressive and would not be easily brushed off the ball. As a midfield enforcer he might suffice on certain days and in certain games, but nobody should think he still has the legs to get up and down the pitch as he used to do in his prime. Those days are well behind him.
But Celtic fans should be entirely aware that this doesn't solve any of our glaring problems, or fix those parts of our team which are screaming out for it. Fancy names don't impress fans any more unless they come with a full tank of gas.
Our supporters would far rather see real progress being made instead of something that generates a single day's headlines but doesn't really advance us as a club.
Would I take his signing?
Yes, in a way which I wouldn't have accepted Defoe even as a backup to our backup.
Had he been unveiled as the replacement for Dembele I would have been astounded at the lack of ambition shown by our board and would have doubted the sanity of the manager for being willing to accept it. Bayo at least has it all in front of him.
But in all honesty, I'm not impressed by this window yet.
I understand the moves we've made and the players have been given glowing reviews by people whose opinions actually matter to me, and yeah, we're stronger than we were before the window opened.
I also think that on balance our window has been better than the one across the city, which has left me somewhat baffled in terms of their squad composition, as if Gerrard doesn't realise you can only play eleven people on the pitch at one time.
In fact, one of the best signings that's been made in this window wasn't even in Glasgow … it was Hibs' capture of Ryan Gauld, who if he can show a fraction of the skill that took him to Sporting Lisbon will make it more than worth their while.
Not one of our signings yet has the "wow" factor yet, and neither does a deal for Toure.
A quality centre back would make us sit up and take notice.
A quality right back really would be a game-changing move for us.
This one would be grabby, it would be a headline act, although because we're dealing with the Scottish media it wouldn't generate the same heat as the Defoe deal.
Nor would it be the radical step forward we're looking for.
It would be a B-movie signing.
Celtic fans are still looking for a blockbuster.
You can discuss this and and all the other stories by signing up at the Celtic Noise forum at the above link. This site is one of the three that has pushed for the forum and we urge all this blog's readers to join it. Show your support for real change in Scottish football, by adding your voice to the debate.