Neil Lennon, the man, will always have a place in my heart.
Neil Lennon, the man, is courageous and self-sacrificing and a role model for anyone who's struggling with depression. He's a fine example to those who feel under pressure from outside sources. Real pressure, as opposed to the imaginary kind.
Lennon has endured what few people have.
But Lennon, the manager, has always been a little harder to fully appreciate. He has ideas which are noble and enlightened and when he said he would "bring back the thunder" to Celtic Park he meant every word and did exactly what he said.
For that he cannot be faulted. For the contribution to our seven in row and what comes next, he will have an eternal place in our history. The Barcelona match alone is part of our folklore but it was but one moment in a managerial tenure which had a lot of highs.
It also had a lot of lows, a lot of loss of focus, a lot of bad decision making. I thought giving him the job in the first place was a mistake and a sign of how far our club had fallen from the place where its directors sometimes say we should be. They went for the cheap option to be frank, and it could have been costly. But Lennon rose to the challenge admirably.
For all that, I was not disappointed to see him go.
I thought we needed a fresh approach and new ideas. A more modern approach.
Ideas from the continent, perhaps, which is why I was so pleased, initially, to see Ronny Deila getting the gig.
He had won things with an unfancied club back home, and he had a proper understanding of how a footballer should think of himself as an athlete first.
Do not underestimate the importance, and the current significance, of his bringing that idea to Glasgow. I wholeheartedly believe that if that concept had arrived with Brendan it would have met resistance, but Ronny brought it here two years before and a lot of players were already showing the benefits of it.
I knew Lennon would improve as a manager away from Celtic, and his setback at Bolton – the decision to go there baffled me and still does – made him a more rounded figure in the dugout. He seemed to have landed on his feet at Hibs, a team which had a tradition of attacking football and a place where he was certain to build a good rapport with the fans.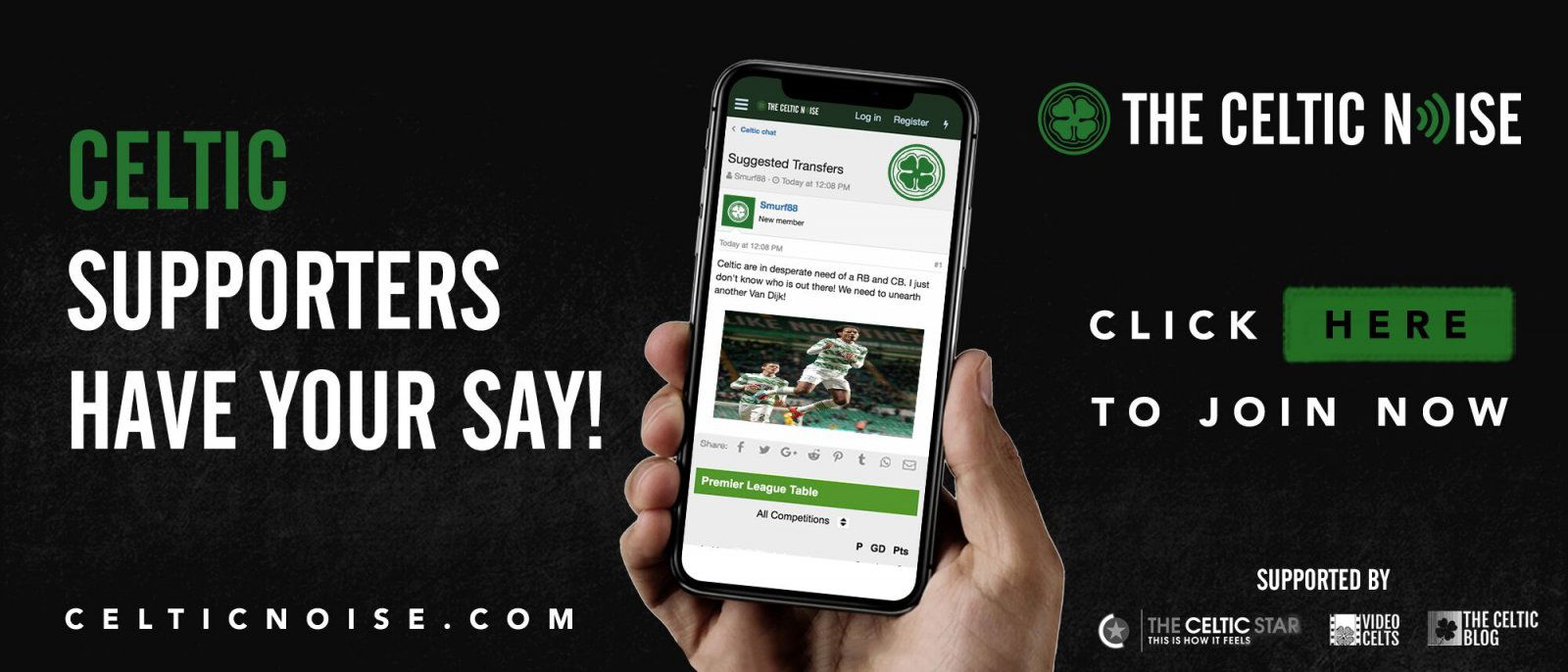 Initially, at least, the dividends were obvious; they played blinding stuff. At one point, last season, I said they were the most attractive team in the league out with Celtic Park. It looked like a match made in heaven and suddenly some were even talking about his returning to our club one day.
I never thought that a remotely likely, or desirable, prospect though.
Reports of what's gone on at Hibs confirm my initial impression that Lennon is very "old school" in his approach to management. He is of the "shout them down" class, which is surprising as I doubt he learned that from Martin O'Neill, the manager with whom he spent most time. His man management skills sound like they leave a bit to be desired, and that's a real shame because those are amongst the most important tools of the modern managerial trade.
This is no way suggests that Lennon is a "bad manager."
In fact, he is a very good one in many ways, but this kind of approach has been running out of road for a while, throughout the sport.
Part of this is player power inspired by the money footballers earn; it is difficult for anyone to dominate, by force, a room full of millionaires.
Part of it too, though, is modern human resource management and its new found place in the game; footballers are working men and woman who are entitled to their dignity just like people in any other profession.
I know that idea might seem ridiculous, but think of it this way; a lot of footballers are still young people, being overseen by folk twice their age.
An ability with a ball does not make you less prone to self-doubt, and dressing rooms can be unforgiving places at the best of times. The modern manager has to strike the right balance between criticism and encouragement if he is to get the best out of all of his charges.
And concentrating his ire on one player over and over again is certainly not the way to go.
Indeed, this is a theme I've been banging on about on this site for a few months now.
We are lucky to have Brendan Rodgers as boss here; amongst the many weapons in his arsenal is that he is a student of neuro-linguistics, a little understood field which seeks to "re-program" the brains of other people, making them more confident, relaxed and focussed.
It's only part of the reason why Brendan doesn't need to kick doors or slam tables to get his point across.
The modern manager can't get by with that kind of stuff anymore. As I've said before, when you rule by fear and if fear is all you have then what do you do when that stops having an effect? Football bosses are at the mercy of events. They can no longer threaten to drop half the team and then follow through on that; it's a results business and that can get you sacked, and once a manager loses the dressing room the party is well and truly over anyway.
None of this is blinding insight, it's readily apparent all across football. But what amazes me is that the media here has only now twigged to this, and only now started talking about it sensibly. I suppose context is king here, as with everything else though.
Because once again, Neil Lennon is the focus of scrutiny where others wouldn't be. Indeed, he's the focus of scrutiny where other managers in the league are not. His managerial style is no different than the one being imposed on footballers at Ibrox; Gerrard is forever in the papers slagging this player or that player, and indeed often the whole team.
When he does it it's applauded.
Except on the blogs – our sites as well as those of the Ibrox fans – where the shortcomings of this strategy have been highlighted repeatedly. His repeated criticisms of his own players has become so commonplace that it has become denuded of any impact.
Before long it will breed resentment.
Factions will appear.
Splits will occur and before you know it someone will be briefing on the record about what a horror show it all is.
The media will not explore that in any detail, of course; they never do.
But Neil Lennon's stunning fall from grace at Hibs is what happens when frustrations explode in a situation where players feel unappreciated and managers felt let down by them. The pot over at Ibrox is boiling away nicely, and nobody in the press corps seems to have noticed.
Brendan Rodgers remains the absolute model of how the modern manager should behave. I have only rarely seen him criticise players in public. If he does it in private, I'm sure it's with the utmost respect for them as professionals and as people.
I cannot say enough times how lucky we are to have this guy in charge.
When you loaded this piece you might have seen an option to get notifications; please subscribe to make sure that you never miss an important article again.
You can discuss this and and all the other stories by signing up at the Celtic Noise forum at the above link. This site is one of the three that has pushed for the forum and we urge all this blog's readers to join it. Show your support for real change in Scottish football, by adding your voice to the debate.